DOVER — Questions about how state police failed to disclose pertinent evidence in a double-murder investigation lingered Friday as officials worked to piece together what happened in the case against Timothy Verrill.
A mistrial was declared Thursday afternoon, and on Friday morning, jurors who sat on the double first-degree murder trial for nearly three weeks were let go.
Verrill, 37, of Dover, is accused of killing Christine Sullivan, 48, of Farmington, and Jenna Pellegrini, 32, of Barrington, at 979 Meaderboro Road in Farmington on Jan. 27, 2017.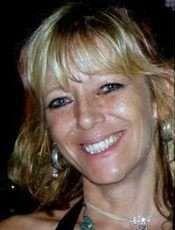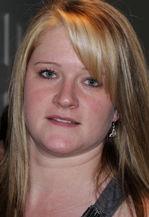 Judge Steven Houran told jurors that human error, mismanagement of files and negligence by the state police's lead investigator, Lt. Brian Strong, led to both the Attorney General's office and Verrill's public defenders not receiving evidence in a timely manner.
On Friday, State Police Col. Christopher Wagner issued a statement about the mistrial, saying state police extend their sympathy and regret to the families of Sullivan and Pellegrini.
"The New Hampshire State Police are working diligently to understand what happened in this case and we will move in a swift and determined manner to address any deficiencies. We are accountable to the people of our state to ensure that our work meets the highest standards of law enforcement integrity and professionalism."
"When we fall short, we need to acknowledge it and take steps to correct it. We will continue to work in full cooperation with the Office of the Attorney General throughout this process," the statement said.
The issue arose during the trial for the first time on Oct. 23, when Verrill's attorneys, Julia Nye and Meredith Lugo, informed prosecutors they had learned about emails Trooper Stephen McAulay of the State Police Major Crimes Unit received that might include exculpatory evidence, which is evidence that could exonerate a defendant.
Nye and Lugo informed the court that their investigator had spoken to a person named Monique Cote, and she provided two emails from her to McAulay. There was also a recorded interview with Cote.
Cote told investigators that Sullivan had communicated concern that her boyfriend, Dean Smoronk — a convicted drug dealer who is accused of selling illicit drugs with Verrill and Sullivan — was going to kill her.
Nye and Lugo argue that Smoronk was the person with the motive to hire someone to kill Sullivan as he wanted her out of his life so he could expand his drug business in New Hampshire with a local motorcycle club.
Prosecutors informed the court and defense counsel that they had no previous knowledge of these emails. They asked McAulay to download all of the information he had pertaining to the case and discovered interviews that had not been disclosed to the Attorney General's office or the defense.
Nye and Lugo made a motion to dismiss with prejudice, and a hearing was held on the matter Oct. 24. At that hearing, prosecutors told the court they had discovered more undisclosed information overnight, including a polygraph test and more emails.
During the hearing, both Lt. Strong and McAulay testified.
Strong was asked about an interview McAulay had with Jessica Rodrigue on Sept. 21, 2017. She told police that Smoronk had solicited a person to murder Sullivan and another man.
Strong testified that there was an oversight in not disclosing the evidence, but said, "We have done a lot of follow-up in regards to Mr. Smoronk's involvement."
Strong also was asked about the polygraph and other leads the state police were given as they worked to solve the double-murder mystery. He said they followed up on the polygraph and other leads and "were able to disprove theories that Dean was involved."
Houran denied the defense's request to dismiss the case.
The incident led to state police conducting an internal audit, which revealed more undisclosed information on Thursday. When that happened, Verrill's attorneys made a motion for mistrial, and the state did not object.
Senior Assistant Attorney General Geoffrey Ward is the lead prosecutor on the case and said on Friday that at least one person from the prosecutorial team will meet with state police every day until the full amount of undisclosed evidence is discovered.
Ward said he does not believe any of that undisclosed evidence includes physical evidence. State police collected approximately 500 pieces of physical evidence, 10,000 pages of discovery and almost 300 discs containing electronic media, phone records and audio interviews during the course of their investigation, he said.
Ward said he is not aware of what systems state police might have in place for keeping track of evidence, but he said the AG's office has a system that includes indexing and date stamping materials.
Jeff Sullivan is Christine Sullivan's brother. He talked with the New Hampshire Union Leader on Thursday and said even though the family is shocked, they were not completely surprised.
"I was kind of waiting for the other shoe to drop when I found out there was evidence that was withheld. I had a feeling there would be more to come, and unfortunately, I was right," Sullivan said.
Sullivan said despite his family's pain, he wants Verrill to have a fair trial.
Ensuring Verrill has a fair trial is a matter of United States and New Hampshire constitutional rights, according to Albert "Buzz" Scherr, who is a professor at Franklin Pierce School of Law and chairman of the international criminal law and justice program.
Scherr is familiar with the case against Verrill and said he knows of cases where police or prosecutors withheld exculpatory evidence.
What makes this case unusual, he said, is that it came up twice during a double first-degree murder trial.
"Boy, does that look terrible," Scherr said.
Nye said the mistrial declaration is not a victory for anyone.
"We're very disappointed. This didn't help anybody. We're very sorry to the jurors who put a long time into the case, and the families who attended the trial," Nye said.
Nye said they intend to submit another motion to dismiss with prejudice.
A status conference on the matter is scheduled for Nov. 14 at 9 a.m. at Strafford County Superior Court in Dover.