Robert and Holly Bross' nightmare began after they dropped their firstborn off at day care more than three years ago.
By the end of their 4-month-old's first day at a home-based day care in Manchester, Shaylin Bross was at Boston Children's Hospital with two skull fractures, bleeding in the brain and possible damage to her vision.
They experienced anguish, fear and anger. They answered questions from doctors, police and child protection workers.
Since then, they have waited — three years and running — and wonder if anyone will be held responsible for her injuries.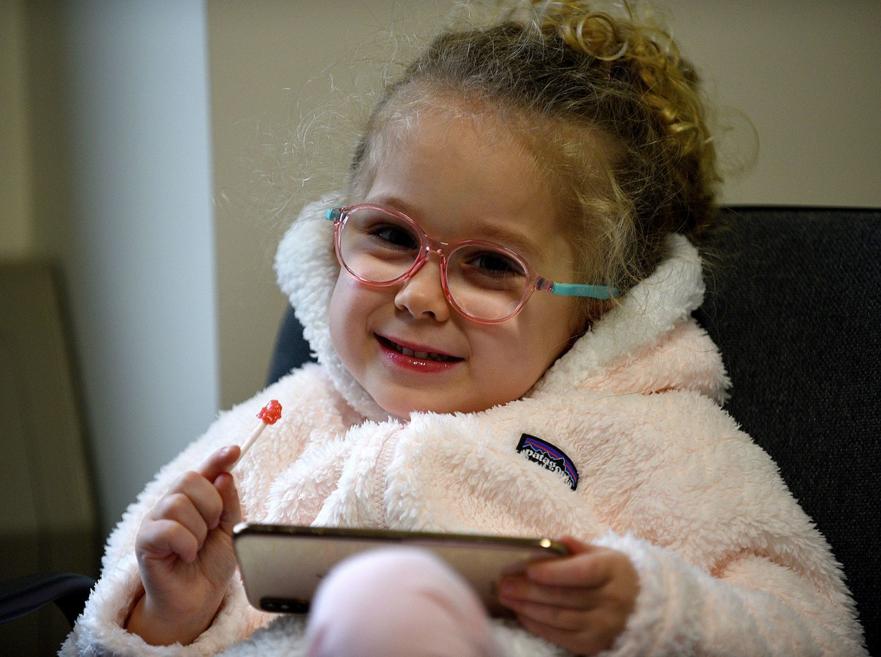 It took almost two years for authorities to bring a felony assault charge against the owner of the in-home day care, Manchester resident Tabitha Haarlander, 30.
"We thought the next day (after the injury) she would be in jail, and here we are, three years later," Holly said.
One of the lead prosecutors in the state stressed that a trial is slated for February at this point.
Deputy Attorney General Jane Young, whose office took over control of Hillsborough County prosecutions in September, said the Brosses can call her if they have concerns.
Young said she couldn't discuss the case, nor could she say if upheavals in the Hillsborough County Attorney office are responsible for the delays. She did say that cases move slowly when experts such as doctors become involved.
"That just takes time," Young said. "You have to find experts to understand the first expert's opinion," Young said. She also said that Hillsborough County Attorney victim-witness advocates have been communicating with the Brosses.
The Brosses, who lived in Merrimack at the time of Shaylin's injuries, believe their case suffers from the changes over the past 12 months in the Hillsborough County Attorney's office.
For example, the case is on its third prosecutor since Haarlander was indicted in June 2018. The February trial date is the third date set so far.
And Robert Bross said that their victim-witness advocate has blamed the delay on the workload in the office.
"We're getting the feeling we're getting pushed to the side," Robert Bross said. Meanwhile, Haarlander's lawyer has hired his own medical expert in the case.
"Tabitha denies vehemently that she committed any crime," said Haarlander's lawyer, Charles Keefe of Nashua. "I look forward to vigorously defending the case and demonstrating her innocence."
Like Young, Keefe said that cases that rely on doctor's reports and medical evidence usually take time.
Here's a rundown of what happened, according to the Brosses.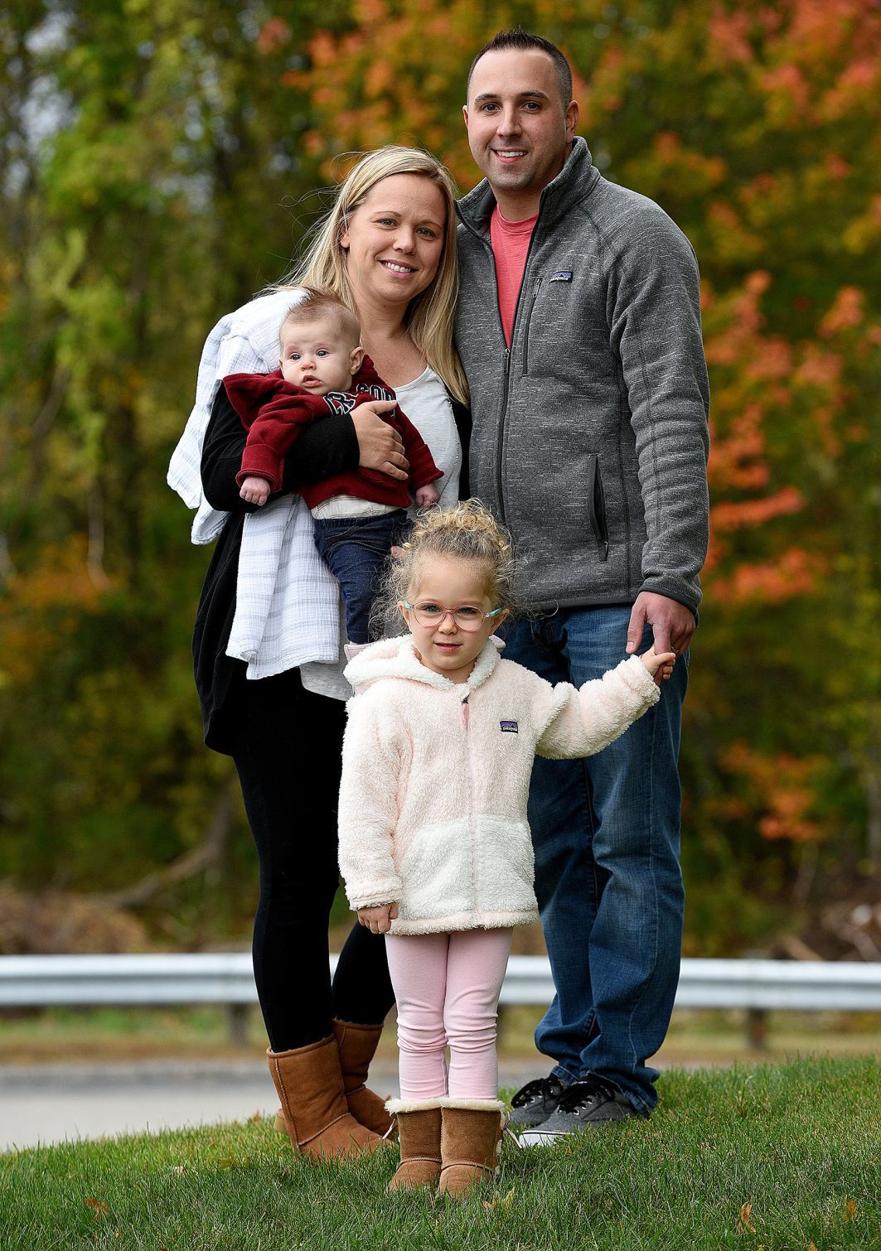 He works as a financial adviser; she was a teacher in Windham.
Holly's friends let her know about Haarlander, who operated a day care out of her home at 82 Wildflower Drive, which is in south Manchester near the Londonderry town line.
It was a small, in-home day care. Because of its size, it falls below state radar for day care; regulations don't come into play if a parent runs an in-home day care with three or fewer children other than her own. On the day they dropped Shaylin off there were four children there, including Haarlander's own son, Holly said.
Holly said she didn't have much anxiety. A few weeks earlier, the Brosses had dropped Shaylin with Haarlander on a trial run. The couple went grocery shopping and returned.
Holly dropped off Shaylin on Aug. 29, 2016, and went to work. When she picked her daughter up that afternoon, Haarlander said matter of factly that Shaylin had rolled over on her stomach and hit her head, Holly said. She put her daughter in her car and before they had gone a mile, Shaylin was projectile vomiting, the couple said.
Shaylin was unresponsive. Holly cranked the radio's volume. That didn't do anything. She called an ambulance. Shaylin was stabilized at Parkland Medical Center in Derry and then taken by ambulance to Boston Children's Hospital.
She was hospitalized for a week. The first few days were trying. The Brosses said police and child protective workers initially suspected them, but ruled them out. And they didn't know the impact of the injuries.
"There was so much they couldn't tell us in that moment, how she's going to develop over time," Holly said. "It was the worst experience of my life."
In late fall 2017, Manchester police told the family that the investigation was nearly over. An indictment didn't follow until June 2018. The case was assigned to an assistant county attorney, Sarah Warecki.
Holly called Warecki fantastic. She met with the family. She filed a notice she would seek an enhanced penalty because of Shaylin's age. A trial was scheduled for April 2019.
In November 2018, Michael Conlon, a lawyer with no experience in criminal law, was elected Hillsborough County attorney. He took over an office that was underfunded and overworked. Several prosecutors resigned in the months after the election.
Warecki, who made a name for herself winning lengthy convictions in child sexual abuse trials, left in April. She introduced the Brosses to Matthew Zahn Jr. He was gone in less than two months, and the case ended up with one of the office's top prosecutors, Nicole Schultz-Price.
Conlon would not comment for this article. Schultz-Price referred a reporter to Young.
Young said she couldn't answer a question about whether upheavals in the office have affected the schedule of the Haarlander case.
"We're in there overseeing the day-to-day functions of the office. I can't talk about personnel matters and people leaving," Young said.
Schultz-Price is the first assistant in the Manchester office. Under a plan developed by Attorney General Gordon MacDonald, first assistants were to be freed up of their caseloads so they could mentor less experienced prosecutors.
Young said it is no longer necessary for first assistants to act as mentors, now that two to three assistant attorneys general are working in the office every day.
Holly said they get the feeling their case isn't taking precedence. "There's so many others. When is ours going to be at the top of the pile?" she asked.
Meanwhile, the family has moved to Massachusetts. Holly quit her job two days after Shaylin was hurt and never went back to using day care. Earlier this year, they had a second child.
The Brosses sued Haarlander and obtained a settlement funded by the family's homeowner's insurance, they said.
Shaylin was energetic, outgoing and all smiles during a visit to the Union Leader offices. There is lasting injury, however. She wears glasses designed to strengthen her eyes. Her left eye is crossed. She's strong, her father said, and she will be fine.