PETERBOROUGH — The town of Peterborough did not need to provide evidence of alleged wrongdoing, nor did it need to provide due process when it fired former Recreation Director Jeffrey King, according to a motion to dismiss filed by the town this week.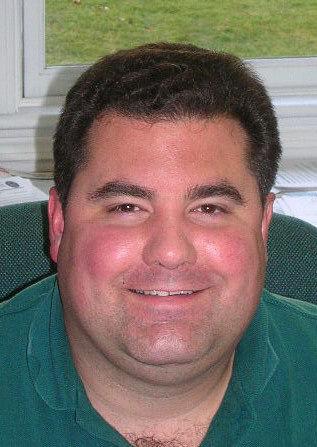 King is suing Peterborough in the Cheshire Superior Court in Keene, saying he was wrongfully fired in August after an accusation of harassment came forward and the town accused him of taking a "prurient" photo.
According to the motion filed in court this week, and written by attorney Samantha Elliott, King does not have the right to due process, nor to see the alleged evidence against him because he was working without a contract and New Hampshire is an "at-will" employment state.
"Plaintiff's conclusory statement that Defendant must have obtained or demonstrated to Plaintiff the existence of 'sufficient evidence' for Plaintiff's termination runs counter to principals governing at-will employment, and fails to set forth a cause of action recognized under New Hampshire Law," Elliott wrote.
Neither Elliott's motion to dismiss, nor King's original complaint, written by attorney Joseph McKittrick, details the nature of the alleged harassment that sparked the investigation over the summer leading to King's firing.
King was fired in August following an investigation reportedly led by Assistant Town Administrator Nicole MacStay.
At the time, the town claimed King had been fired for failing to follow town policies, though the exact failings were never made clear.
"This action was taken after complaints made against Mr. King led to a Town investigation which uncovered failures to follow Town policies, protocols, and training," Town Administrator Rodney Bartlett said in the town's August statement on King's firing.
"This failure has undermined, in the Town's opinion, his ability to manage employees, and as a result he is not in a position to lead the Town of Peterborough's Recreation Department."
According to King's lawsuit, MacStay, who had no experience leading such investigations, was appointed to look into King after complaints were made that he had harassed recreation department staffers. King was placed on leave without ever being presented with a copy of the complaint, according to the lawsuit.
King was invited to attend a subsequent interview with McStay and the town's attorney, according to the lawsuit. He brought his own attorney, but was told his attorney was there as a witness and not able to offer King assistance as a legal advocate, according to the lawsuit.
During the interview, he was told there had been a complaint, but not given any details about the nature of the complaint, according to the lawsuit.
During this interview, MacStay reportedly told King that his work computer had been searched by Peterborough's I.T. Department and he was presented with a photo of what appeared to be young girls in bathing suits, the lawsuit states.
"MacStay asserted, without a basis in fact, that the picture in question was prurient in nature," the lawsuit states.
The lawsuit states the photo is actually of children lounging at one of the town's pools, and is one of thousands that King said he took as part of his job as the recreation director.
The parents of children in the photo in question all signed waivers giving the town permission to use the photograph on the Recreation Department's Facebook page, the lawsuit states.
King was subsequently told that MacStay's investigative report recommended that he be fired. He is seeking a jury trial through the lawsuit.