The New Hampshire State Police analysis of the crash last summer in Randolph that killed seven is deeply flawed, say lawyers for the truck driver facing multiple negligent homicide charges.
Lawyers for Massachusetts resident Volodymyr Zhukovskyy said an independent analysis has determined that Zhukovskyy's truck was not 1½ feet over the center line, as state police initially reported.
One of the accident victims — Albert Mazza — had a high blood-alcohol level, and the impact occurred in the center of the highway, the public defenders wrote in papers seeking Zhukovskyy's release from jail as he awaits trial. The request was filed Friday.
The report was written by Crash Labs, an independent accident reconstruction firm.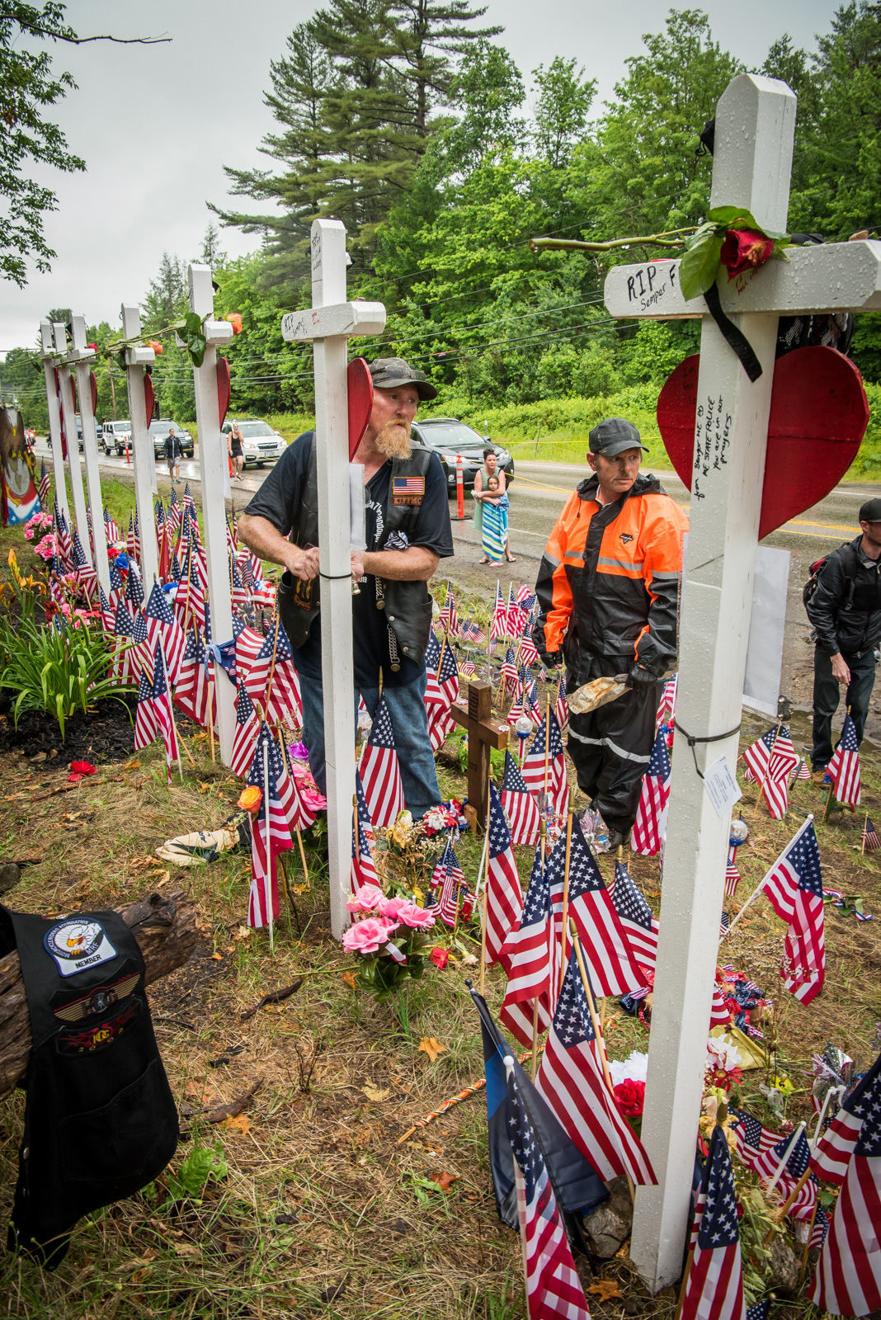 The accident in the White Mountain town of Randolph killed seven bikers and passengers affiliated with the Jarheads Motorcycle Club. Prosecutors in the case — which include the offices of the New Hampshire Attorney General and Coos County Attorney — will file a written objection with the judge, said Attorney General spokeswoman Kate Spiner.
"The (Crash Labs) report concludes that the initial impact occurred between the left side of Mr. Mazza's motorcycle and the left front tire of Mr. Zhukovskyy's truck," wrote public defenders Jay Duguay and Steve Mirkin.
"Critically, they determined that the impact occurred directly over the center line and that Mr. Mazza's motorcycle was in fact protruding over onto the center line when it struck the truck," the lawyers wrote. The Crash Labs findings determined that the initial state police findings were deeply flawed, the lawyers wrote.
The lawyers wrote that the state disclosed that Mazza had been turned around looking back at the group of riders behind him just before the accident. His blood alcohol level was 0.135, compared to the legal limit of 0.08.
Duguay and Mirkin are asking a judge to release Zhukovskyy, who has been held in Coos County jail since June 25, on bail with numerous conditions.
If the attorney general objects as expected, a hearing likely would be held.
Zhukovskyy, who has a lengthy record of motor vehicle violations, faces seven charges, including negligent homicide, impaired driving and manslaughter.
Jury selection is scheduled for November.
His lawyers say that Zhukovskyy, if released, would not pose a danger. They suggest he be ordered to live with his parents, surrender his passport and not drive before trial.