The brother of runway model Anok Yai was sentenced to 2-6 years in state prison on Wednesday for robbery during a 2019 drug deal in Manchester that resulted in him getting shot five times.
Marach Yai, 20, who has been jailed since the October 2019 robbery/shooting, has to serve about eight months at the New Hampshire State Prison before he will be eligible for parole.
During a video hearing in Hillsborough County Superior Court, he told Judge David Anderson he plans to move to California, where his sister lives, and attend college once he is released from prison.
"That sounds like a good step," Anderson said, noting that education is a pathway out of a lot of problems associated with crime.
Yai pleaded guilty to robbery and criminal restraint, admitting that he showed up with a gun in a West Side alley to rob a man looking to sell him THC vape cartridges.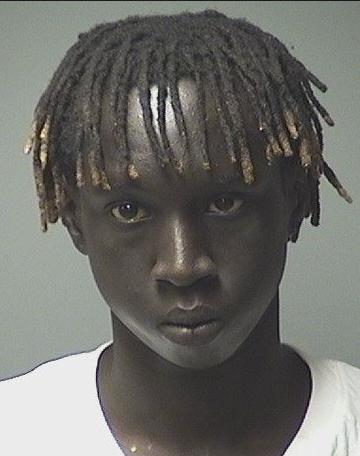 The seller dropped the cartridges, and as Yai picked them up, Stephen Cefalo allegedly shot him five times. Yai's sister has raised issues with her brother's medical treatment, accusing authorities of withholding treatment and refusing to let the family see him in the hospital immediately after the shooting.
Cefalo, who is free on bail, is to go on trial in April.
Because Cefalo fits the definition of a victim under state law, Hillsborough County prosecutor Patrick Ives said his office has reached out to him for input about Yai's sentence but received no response.
Yai's lawyer, Chuck Keefe of Nashua, said Cefalo did not participate in attempts to prosecute Yai.
If Anderson rejected the plea deal, the case would have to go to trial, and Anderson said he didn't want to force prosecutors to bring a difficult case.
But the judge said he was concerned about the sentence, given the nature of the crime and Yai's possible gang affiliations.
"Marach is a smart young man who made some poor choices," said Keefe, who expects he will turn his life in the right direction.
Ives said he took Yai's age and lack of a serious criminal record into account when settling on the recommended sentence. If released after his two-year minimum, Yai faces four years of parole.
Keefe said Yai also is pleading guilty to charges stemming from a threatening incident involving a machete in Plymouth. The sentence from that case will run concurrently with the Manchester sentence.
A South Sudanese-American, Yai's sister Anok grew up in Manchester and was a student at Plymouth State University when discovered while attending the Howard University homecoming in 2017. She has since appeared on the cover of Vogue magazine and won acclaim as a model with African heritage.
In June during the height of Black Lives Matter protests, Anok Yai fired off a string of tweets accusing Manchester police of withholding medical treatment for her brother and denying the family's access to him at Catholic Medical Center.
In an email, CMC said it could not comment on its interactions with a patient or their family. But spokeswoman Lauren Collins-Cline encouraged anyone to contact a patient liaison if their expectations are not being met.
"On a broad level I will underscore how seriously we take our mission, and our values of compassion, human dignity, and respect to all," she said.
Manchester police said the family never filed a formal complaint with the department.
Sean Locke, director of the Office of Attorney General's Civil Rights Unit, issued this statement  Wednesday evening.
"The Civil Rights Unit reviewed the allegations contained in the tweets (by Anok Yai) as well as the discovery in the criminal matter. Given the present facts and circumstances, the Civil Rights Unit has determined that there is no basis for the unit to bring an enforcement action under the Civil Rights Act."
Keefe said Yai's recovery was hampered by his incarceration, and he is still dealing with medical issues stemming from the shooting.