BRENTWOOD — Salem Police Chief Paul Donovan is fighting a two-day unpaid suspension he received in August after a spat with Town Manager Christopher Dillon.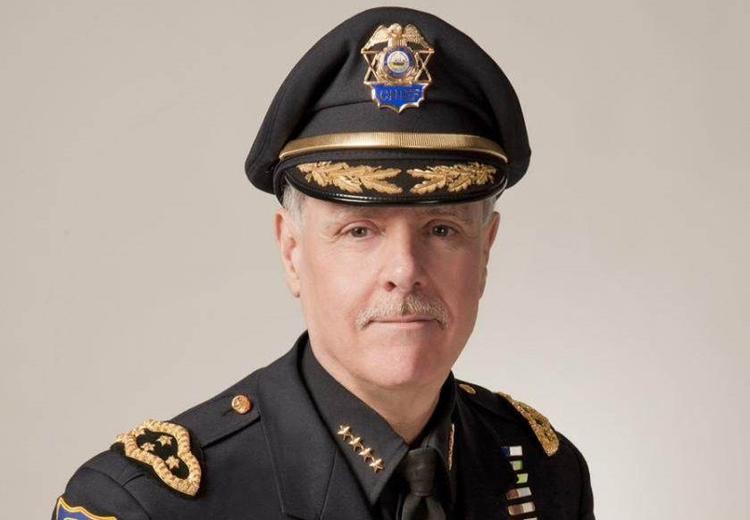 Donovan, who earns $141,674 annually, has filed an appeal in Rockingham County Superior Court asking a judge to throw out the suspension issued by Dillon, remove it from his personnel file, and award lost pay and other benefits.
The reasons for the suspension were outlined in a memorandum Dillon wrote to Donovan on Aug. 6 in which he accused the chief of insubordination and being disrespectful to him.
According to the appeal, the suspension came after Dillon emailed Donovan on July 23 asking that he meet with him to discuss a citizen complaint he received concerning the police department.
During their meeting, the appeal said, Donovan reminded Dillon that the police union had previously warned him that interfering with citizen complaints can violate its contract with the town and asked Dillon to direct anyone with a complaint to the police department for proper processing and investigation.
Donovan claims Dillon was offended by his statements and that during their meeting Dillon became "increasingly unprofessional, rude and condescending" toward the chief.
"Mr. Dillon yelled at and bullied Chief Donovan during the meeting. Mr. Dillon told Chief Donovan not to speak, and accused Chief Donovan of not supporting or respecting him," the appeal said.
But in his memorandum on Aug. 6, Dillon maintained that it was Donovan who was disrespectful and repeatedly cut him off when he was trying to speak.
"After providing you the complaint, I began talking, you cut me off mid-sentence, informed me I needed to stop entertaining people and to send them to the police department," he wrote, in part.
Dillon then told how their conversation became heated when they discussed a police department audit, a news release, a memo regarding time and attendance, support for staff, requested meetings and an email.
The audit was conducted by Kroll Associates, an independent outside consultant hired by the town to review personnel policies and practices at the police department.
Dillon claimed Donovan continued to cut him off after being told to stop and then walked out of his office and told him that he would have his attorney contact Dillon.
"Your behavior of cutting me off and not allowing me to speak was disrespectful and insubordinate. Your action clearly demonstrated that you do not respect me as town manager," the memo said.
Dillon also noted an email that Donovan sent on July 30 regarding the selection of a new fire chief.
In the email, Donovan wrote that he was disappointed to learn that Dillon had "shunned" him by not asking him to be part of the selection process.
"It is unfortunate that your intentional conduct, based on your personal and political animosity toward me, has compromised the interests of the town," Donovan wrote.
Dillon didn't reply to the email until Aug. 6 when he sent a response in which he accused Donovan of "blatant disrespect and insubordination" and called for a meeting at his office on Aug. 7.
Dillon took disciplinary action by ordering that Donovan take two unpaid days off on Aug. 16 and Aug. 23.
Donovan claims the suspension was unlawful and unreasonable and violates state law. He argues that the action was taken because Dillon doesn't like him and has "personal and political animosity" toward him.
Dillon and the town deny the claims.
A hearing on the appeal is scheduled for Dec. 19.