SALEM — After a year-long investigation into four current and former high-ranking Salem police officers, state investigators made their first arrest Wednesday.
The Attorney General's office charged Sgt. Michael Verrocchi with reckless conduct with a deadly weapon, a Class B felony, and disobeying an officer, a misdemeanor.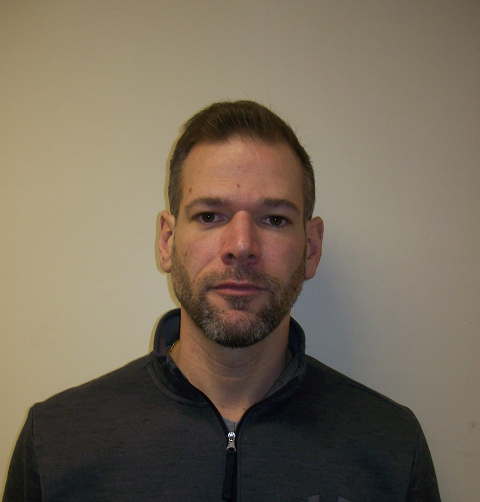 Verrocchi, a shift supervisor and the former union president, is accused of leading another Salem police officer on a high-speed chase while off duty in 2012.
The Attorney General's office began its review of the incident after a scathing 177-page redacted audit report by Kroll Inc. was released in November 2018. Investigators informed town officials of a criminal investigation into Verrocchi three months later, and he has been on paid administrative leave since.
"This indicates that the Attorney General's investigation is still ongoing, and these types of investigations take a lot of time, a lot of effort and they want to ensure, just like any other investigation, that they're not jumping to conclusions. So they do their due diligence," said Administrative Chief Brian Pattullo, who has been overseeing the Salem Police Department for the past year.
In addition to Verrocchi, the criminal investigation involves former Police Chief Paul Donovan, former Deputy Chief Robert Morin and Capt. Michael Wagner.
The Attorney General's office said in a statement that Verrocchi drove a Jeep Grand Cherokee down Route 28 in Salem on Nov. 10, 2012, "in excess of the posted speed limit" and failed to stop when Officer Sean York tried to pull him over.
Verrocchi ignored York's signals and sped along for two miles, going through a red light and avoiding spike strips placed by another officer, according to the statement. Prosecutors said the Jeep constituted a deadly weapon, and Verrocchi's conduct "placed others in danger of serious bodily injury."
Verrocchi is scheduled to be arraigned at Rockingham County Superior Court on Jan. 30.
The incident was one of two cases described in the redacted Kroll report that the American Civil Liberties Union of New Hampshire said rises to the level of uncharged crimes.
The Union Leader and the ACLU-NH are appealing a right-to-know lawsuit ruling to the New Hampshire Supreme Court to make public an unredacted version of the report.
"Reports of officer misconduct must come with transparency, and today's arrest shows the importance of why," ACLU Director Gilles Bissonnette said in an emailed statement. "The public did not learn about this incident, which happened in November 2012, until November 2018 — when the town of Salem produced an audit report.
"Further, the public only learned the identity of the officer's name with today's arrest. This is precisely why we are before the New Hampshire Supreme Court: to make sure that our laws make this type of egregious misconduct public."
Pattullo said the car chase incident was one of two cases the Attorney General's office requested he review for the purpose of adding names to the so-called Laurie List of officers with potential credibility problems. One officer was added to the list as a result of that review, but Pattullo did not say which case that was related to.
The Kroll report described an off-duty officer driving 62 mph in a 30-mph zone and maneuvering around "stop sticks." According to the audit, when the pursuing officer caught up to him, the off-duty officer had exited his vehicle and was allegedly "laughing, thinking the whole incident to be a joke."
That officer received a one-day unpaid suspension for violating the Salem Police Code of Conduct.
Verrocchi, who also goes by "V-Rock," was cited by name in the Kroll report's addendum on the department's culture, with screenshots of Facebook exchanges between him and former Deputy Chief Robert Morin openly complaining about the audit.
After the redacted report was made public, Verrocchi posted on his personal Facebook page that "Wolves don't lose sleep over the opinion of sheep." That quote was used as ammunition in subsequent court filings by the attorney for a youth hockey coach arrested by Salem police in 2017.
The coach, Robert Andersen of Wilmington, Mass., faced felony charges for assaulting a police officer, threatening a police officer and resisting arrest. He argued that he was wrongfully arrested when he tried mediating a dispute between angry parents.
Andersen pleaded guilty to a misdemeanor charge of disorderly conduct and agreed to pay a $500 fine days before a two-week trial was set to begin.
In a statement Wednesday, Salem Deputy Chief Joel Dolan said the department is cooperating fully with Attorney General Gordon MacDonald's office.