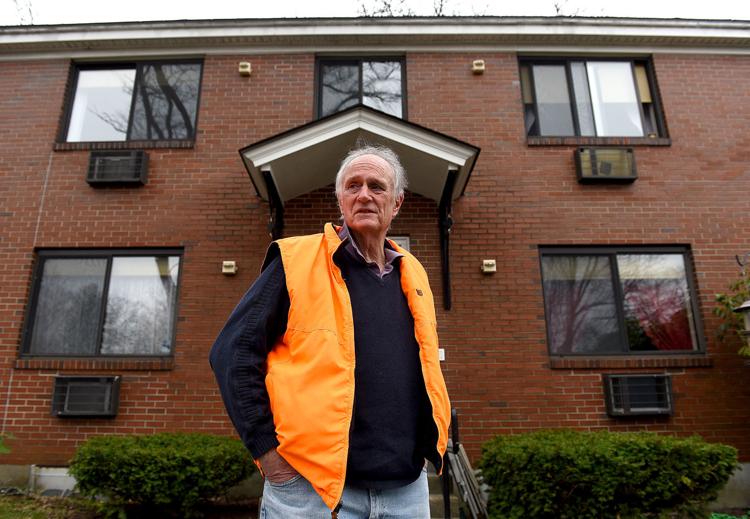 The New Hampshire Supreme Court on Friday struck down a provision of New Hampshire tax law that allows a city or town to keep any profit it makes when it seizes and sells property for unpaid taxes, a decision that will cost the town of Bedford thousands that it pocketed last year.
The case pitted one of the state's wealthiest communities against a man who said he was recovering from long-term surgery to remove a tumor from his spine when Bedford demanded he pay his back taxes and interest. The town repeatedly refused his request to waive penalties.
"Whenever I talked to lawyers about this, they just rolled their eyes because it was Bedford," said Richard Polonsky, a retiree who now lives in a two-bedroom Manchester apartment. "(The town) made no accommodation at all, and they could have."
Bedford Town Manager Richard Sawyer said Bedford had followed the law as written.
"The Court made it clear that the town of Bedford acted properly in all ways however they found this element of state law unconstitutional," Sawyer said in an email. "I look forward to working with the New Hampshire Municipal Association and the state Legislature on how to address this issue that impacts every municipality."
Bedford issued a tax deed against Polonsky's property in June 2011, the first step a town takes in order to seize property for unpaid taxes. The town did little for the next four years, until April 2015, when it warned Polonsky it was going to sell the property. At the time, the town demanded $94,300 in taxes, interest and penalties.
Polonsky offered to pay the taxes and interest, but the town refused his request to waive penalties. Bedford asked for both medical and financial records; Polonsky supplied the medical records, but he couldn't provide the financial records at the time because of his sickness, he said. He admitted he was also irked at the town's demands and saw it as a privacy invasion.
Polonsky lost an initial court case when the Supreme Court ruled that the town was applying the law correctly.
But Concord lawyer John F. Hayes filed a second case on constitutional grounds, challenging a provision of the law that allowed cities and towns to keep any profits as long as they wait for three years after they issue a tax deed.
Bedford sold the property for $330,500 last August, according to online property records. The sale netted $83,400 for Bedford, which the town put into escrow and will be turned over to Polonsky with interest, Sawyer said.
In its unanimous decision, the Supreme Court stressed that it only shot down the provision that allowed a city or town to keep the equity value of a home after a tax sale.
That amounted to an unconstitutional taking of property, the Court ruled.
"We reiterate our statement ... that we do not condone the failure to pay taxes," wrote Justice Patrick Donovan. "Nevertheless, we have held that, under Part I, Article 12 of the New Hampshire Constitution, the taking of property without just compensation is unconstitutional, even when the municipality has taken the property by tax deed due to the former owner's failure to pay taxes."
Polonsky said he won't get much. The town eventually waived some penalties, but taxes and interest kept accumulating. He lived in the house once Bedford took title of it and didn't pay rent, which the town collected at the time of sale. And the town also pocketed $60,000 to to cover its legal bills from the first court case.
Of the $83,400, Polonsky said he will have to pay his lawyer.
"For me, this sets a precedent and will work to the benefit of others," said Polonsky, whose career included stints as a union organizer, a farmer, a university outreach program manager, and an aide to former Democratic Congressman Dick Swett.
Hayes said it's not that unusual for cities and towns to seize property for unpaid taxes. He said the ruling would have an impact on previous tax seizures, but he noted that a 10-year statute of limitations exists in such cases.
The New Hampshire Municipal Association and the New Hampshire Tax Collectors Association filed friend-of-the-court briefs siding with Bedford. New Hampshire Legal Assistance and the libertarian-leaning Pacific Legal Foundation filed briefs on behalf of Polonsky.