SPRINGFIELD, Mass. — Lawyers for one of the survivors of the tragic motorcycle crash in Randolph in which seven died filed suit in a Massachusetts court seeking nearly a half-million dollars in damages.
Defendants in the suit brought in Hampden County Superior Court are Volodymyr Zhukovskyy, the 23-year-old driver of the pickup truck charged in the June 21 crash, as well as Zhukovskyy's employer, Westfield Transport Inc. of West Springfield.
Joshua Morin, 45, of Dalton, Mass., remains in stable condition at Maine Medical Center. He and his wife, Joyann, are plaintiffs in the civil lawsuit.
The suit states Morin suffered in the crash "fractures of the left femur, left tibia, left fibula, left knee injuries, left ankle injuries, surgery, open wounds, lacerations, contusions and abrasions."
Zhukovskyy, a West Springfield resident with a checkered past of multiple driving offenses, has pleaded not guilty to seven counts of negligent homicide filed in connection with the crash.
John Haymond is Morin's lead lawyer and has represented motorcyclists in the past in civil lawsuits, but said the carnage in this crash was unprecedented.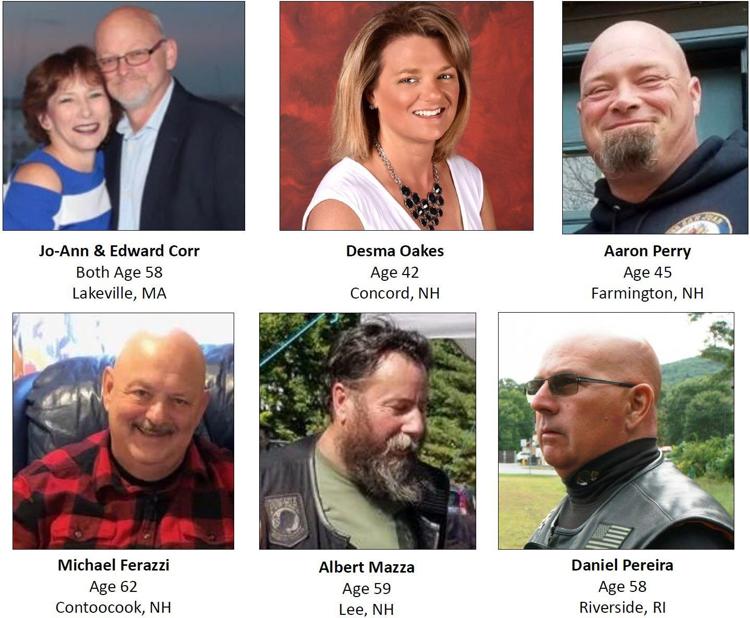 "How often do you hear of seven people pronounced dead at the scene of an accident, as well as two or three others who are critically injured? I mean, in my lifetime, I've never heard of this before," Haymond commented on social media.
Among the financial claims made are $50,000 in anticipated lost wages, $350,000 in future medical expenses and $33,125 in hospital expenses.
Haymond said these may not be the extent of the damages the suit will seek, as it remains unclear how much permanent damage these injuries have caused to Morin, a former Marine who went on to became a medical nurse.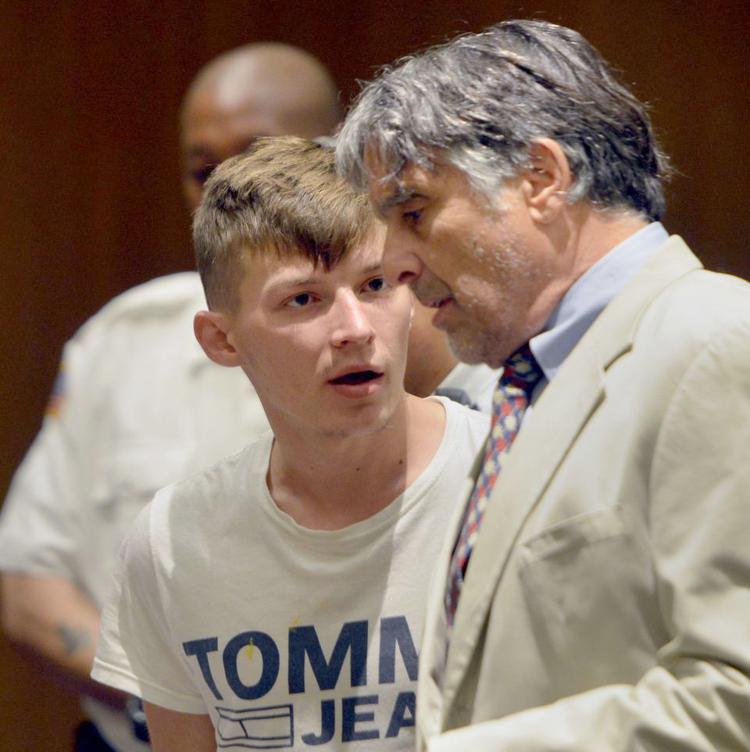 The suit states that Zhukovskyy "caused" his pickup truck to cross the yellow line and collide with the motorcycles of Joshua Morin and others, "causing the death of seven motorcyclists and causing great bodily injury to [Morin]."
It is alleged in the suit that Zhukovskyy broke the posted speed limit prior to the crash and failed to "maintain proper and reasonable control" of the truck.
At the time of the crash, Morin was driving his 2006 Harley-Davidson motorcycle, while his wife Joyann was following the group on her own motorcycle. She was not seriously hurt, officials said.
Haymond has said they are considering whether to bring a companion damages suit against the Registry of Motor Vehicles in Massachusetts, which under reciprocal state law should have suspended Zhukovskyy's license when he was arrested for drunken driving in May in Connecticut.
Last month, the head of the Massachusetts RMV resigned her post in connection with this incident.
Investigators said Zhukovskyy's Dodge pickup truck was towing a flatbed trailer as it traveled west on Route 2 in Randolph when it crossed into the eastbound lane and collided with the group of 10 motorcyclists, members of the Massachusetts chapter of the Jarheads Motorcycle Club.
The suit says Westfield Transport should not have hired Zhukovskyy and should have known based on his past driving record that he would be a "potential danger to others."