CONCORD — A Superior Court judge said he will review in private a still-secret contract Concord police made to obtain "covert communications equipment" before deciding whether the details of it should be made public.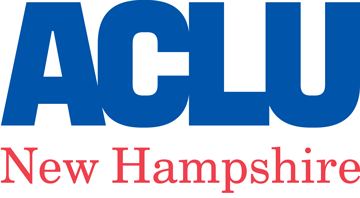 But Merrimack County Judge John Kissinger advised lawyers for the city they had yet to make compelling enough arguments to warrant this contract being exempt from the Right to Know law.
"Unless the city provides me with sufficient evidence at the ex parte review hearing, it cannot withhold the agreement," Kissinger wrote.
The judge said he'll examine all the documents on Nov. 19.
"The court cannot deliver a proper or fair and just result without learning more about the nature of the agreement and the covert communications equipment," Kissinger wrote in a 12-page ruling.
City Solicitor James Kennedy did succeed in convincing Kissinger to have this review with only city lawyers present and not lawyers representing the two parties that sued to try to get this contract released, the American Civil Liberties Union of New Hampshire and the Concord Monitor.
Kissinger said he trusts the ACLU and media lawyers would not disclose the information but said it was in the "best interest of potential victims of violent harm" to keep this information at this stage known to as few as possible.
An ACLU-NH lawyer said he remained optimistic about eventually winning this case.
"We agree that the city hasn't met its burden to withhold these important documents from the public and taxpayers thus far, and we don't think they will be able to going forward," said Staff Attorney Henry Klementowicz.
"We continue to believe this information should be produced to the public."
During a hearing earlier this month, City Solicitor Kennedy said identifying the vendor and equipment being used could "tip off criminals," and endanger ongoing criminal investigations.
The controversy stems from a $5,100 line item Concord's city manager included in his budget request last May for "covert communications equipment" for the Concord Police Department.
There was no other detail beyond that description.
Concord officials produced the 27-page contract and addendums, on which any mentions of the vendor's name or the equipment at issue were redacted, which triggered this lawsuit.
"This could interfere with pending law enforcement investigations, tip off criminals to how they may circumvent the law and ... lives could be at risk from this full response," Kennedy claimed of releasing the entire contract.
A 2003 New Hampshire Supreme Court case spelled out a six-prong test for whether to disclose information publicly about local law enforcement matters.
In 2018, U.S. District Court Judge Landya McCafferty issued federal legal guidance in a ruling about releasing FBI information.