Andrea Stiers remembers visiting her father in New Hampshire in the mid-1970s, staying with him in a camper near a state park. She also remembers meeting an adorable little girl her father introduced as her sister.
Last year, police told Stiers that her father was a serial killer, the man who killed a woman and three children and disposed of their bodies in barrels hidden on property near Bear Brook State Park in Allenstown. And DNA tests have proved that the so-called "middle child," the only one whose identity remains unknown, was her half-sister.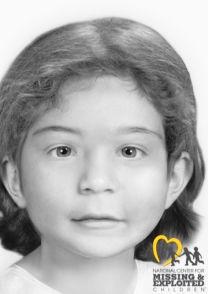 "It's horrifying," Stiers said in a telephone interview last week. "And even though it's not my fault, I'm ashamed."
Stiers lives in Claremont now, but she grew up Andrea Rasmussen in California, the youngest of four children. She was little when her parents split up and has only a few memories of her father, Terry Peder Rasmussen.
But she said she was never afraid of him. "I don't remember my dad being violent or angry or mad ever," she said.
She does remember him drinking all the time and passing out on the couch. And she remembers that her mother was always angry at him for that. Her parents separated for a time the year she was born, and Stiers believes that's when her father met another woman and fathered a child, a girl.
Stiers believes her half-sister's mother was Asian; she has a memory of her father showing her a map of Southeast Asia. "I think that's because that's where the mother was from, but I honestly don't remember. But I think that's why he showed me that."
Terry Rasmussen died in 2010 in a California state prison, where he was serving time for murdering his common-law wife, Eunsoon Jun. "I think he may have been attracted to Asian women," Stiers said.
Stiers attended a briefing authorities gave Thursday on the notorious Bear Brook case to reveal the names of three of the victims: Marlyse Honeychurch and her daughters Marie Vaughn and Sarah McWaters. Relatives of the victims attended, sitting in the front row as Jeffery Strelzin, associate attorney general, read a statement on their behalf.
Still unidentified is the little girl who was not related to the others but who DNA tests proved was Terry Rasmussen's daughter. Authorities vowed to keep trying to determine her identity and that of her mother.
Stiers said she and her siblings have named the little girl. "We call her Anita Moon, after my grandma," she said. "She's our sister."
Still unknown is the identity of the fourth victim from the barrel found in 2000, a 2- to 4-year-old girl who DNA tests confirmed was Rasmussen's daughter.
"We have named her in our hearts."
She remembers meeting the younger girl once, but she's not sure where that was. "I met her in somebody's house," she said. "She had pigtails on each side and they stuck straight out.
"I remember her being cute and being shy," she said. "She was adorable."
She also remembers her mother was very angry about the child and said she wasn't really their sister. And she wonders if there are others out there. "With my dad's history, I wonder how many kids he had with how many women," she said. "I wonder if I have a sibling somewhere. I hope I do."
After their parents split, she said, "We were not allowed to talk about our dad — ever. We weren't allowed to ask about him."
Her mother told them that their father used to burn them with cigarettes. Stiers said she doesn't remember that; she has no scars.
As for their half-sister, she said, "She told us to put it behind us and forget about it."
Stiers moved to New Hampshire in 2012. She didn't remember coming here before, she said, until she saw the gold dome of the State House. "I was like, 'Oh my God, I've been here,' " she said. "Seeing things brought back memories."
Last year, Stiers said, when police asked her about her father, she didn't remember much. "They said that my dad had killed some people," she said.
But afterward, she said, she visited Bear Brook in Allenstown, and that triggered memories of staying there with her father in a camper when she was little. Her brother and sisters were older and in school, but Stiers said her mother used to take her on road trips in a Winnebago. And one of those trips must have led to Bear Brook.
Stiers said she has "happy memories" of that camping trip, which she figures must have been in 1975 or 1976, when she was just 3 or 4 years old. Her dad was staying in a camper on property adjacent to Bear Brook. The man who owned the property ran a general store there, she said, and she remembers going to the store to get cigarettes for her father.
Her father repaired electronic equipment and sold it at the store. But she remembers the man's wife was angry that her father wasn't keeping up with the rent. She thinks her uncle Danny, her father's brother, was also there, and the two men would drink and take hallucinogenic drugs together, Stiers said.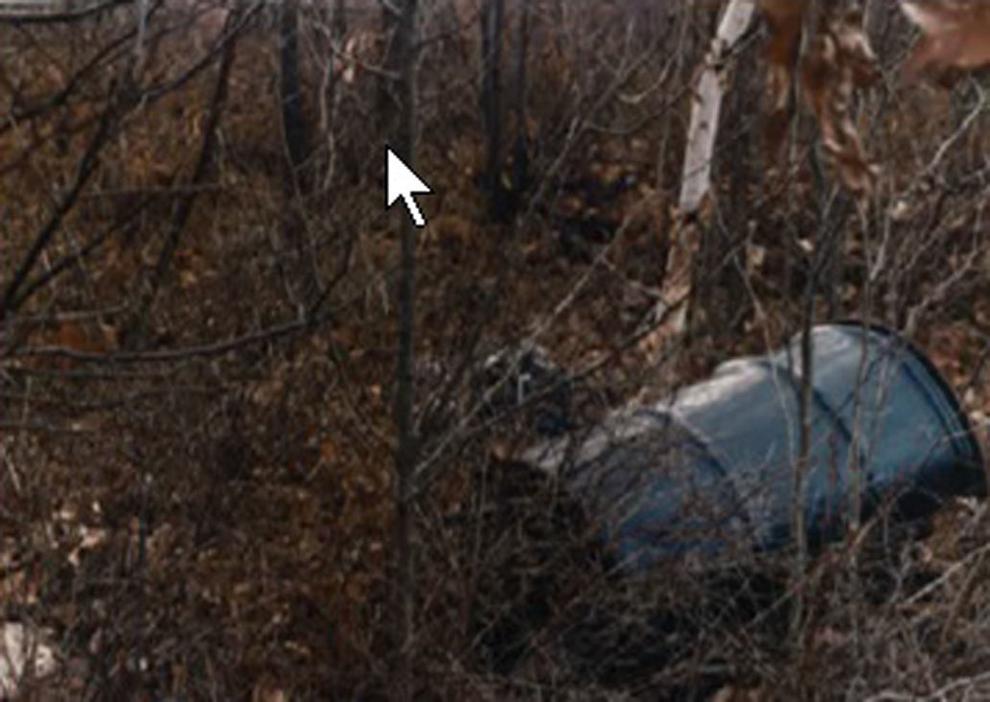 It was on that same property that police in 1985 discovered a barrel with the remains of Marlyse Honeychurch and her daughter Marie Vaughn. Fifteen years later, they discovered a second barrel, containing the remains of Sarah McWaters and Rasmussen's unidentified daughter.
Authorities say that Rasmussen, then going by the name Bob Evans, was working at the Waumbec Mill in Manchester as an electrician in the late 1970s; his supervisor owned the property in Allenstown where the victims were later found. And investigators say that during that time, Evans was dumping materials from the mill on that property — including barrels.
Stiers said she grew up thinking she had no other relatives. Then she used a genealogical website to track down an uncle on her mother's side, and sent him a letter. He showed up at her door when she was living in Florida. "I was so happy to have a relative," she said.
"He told me family stories and he told me about my dad. He said he was a great guy. He said he never had a problem with my dad."
One story was about a storage locker that Rasmussen had rented. He was working as an electrician doing contract work for government buildings, she said. He would bill the government for parts he needed for side jobs, her uncle said, "and he would hide them there and go get them when he needed them."
Authorities say the last time Rasmussen visited his family was in December of either 1975 or 1976, and there was a woman with him at the time.
Stiers remembers that visit, although she doesn't remember a woman. The family was living in a trailer, she recalled, and it had snowed overnight. She does recall making snowcones with her dad. "We used coffee cups and put Kool-Aid in it," she said. "I think that's the last time we saw him."
More than 40 years after her mother took the children and left her father, Stiers said she wishes someone had intervened when they saw his problems with alcohol and drugs. She thinks there should be stricter laws to protect children from parents who have substance abuse or mental health conditions.
There was a family history of alcohol and substance abuse and mental illness, Stiers said. Her father's brother had schizophrenia and took his own life in 1978, she said.
If her father committed these crimes, Stiers said, "He probably went crazy. You have to be crazy … to kill a little child."
Stiers has four children, two boys and two girls. "My kids saw the articles and the stuff on the news about my father and they're ashamed," she said. "It's terrible."
Stiers said she came to last week's briefing to hear what was new in the case. She walked away unsatisfied.
Despite all the evidence that ties Rasmussen to his victims, Stiers said she still needs to see scientific proof that her father murdered those four people. "I'm not saying he didn't do that," she said. "I want to stress that."
"I'm saying it's very important to me in my heart to make sure that the right person is held accountable," she said. "And if it's not my dad, then who is it, and I want them held accountable."
"It's easy to blame it on someone who's passed away. He's not here to defend himself."
She went back to Bear Brook earlier this week; she feels at peace there, she said. "That was a good place for me," she said. "Good memories, good feelings. And it's some type of relief that my sister is somewhere so beautiful.
"I feel her spirit there."