BEDFORD — FBI Special Agent in Charge Joseph Bonavolonta has already lived the dream of any kid who grows up wanting to be a cop.
Both Bonavolonta and his father, Jules, 30 years earlier, played pivotal roles as FBI leaders in shutting down the ruthless Bonanno crime syndicate, one of the five La Cosa Nostra mob families that for decades controlled organized crime in New York City.
"We have significantly disrupted their activities," Bonavolonta said during an interview with the Sunday News.
Now as head of one of the largest FBI divisions in the country based in Boston, Bonavolonta said the threats today are no less serious, from international and domestic terrorism to cyber warfare, sexual exploitation and the opioid epidemic.
"New Hampshire is a very target-rich environment for that activity," Bonavolonta said about foreign, ideologically motivated terrorists who regularly try to infiltrate American defenses to steal our secrets.
"We have more than 80 cleared defense contractors in New Hampshire all working on technology that our foreign adversaries would love to get their hands on.
"We have renowned research and universities working on all kinds of processes and such that they would like to steal. And we have the military facilities like Pease (Air Force Base) and the (Portsmouth Naval) Shipyard that are just one more invitation to try and do mischief."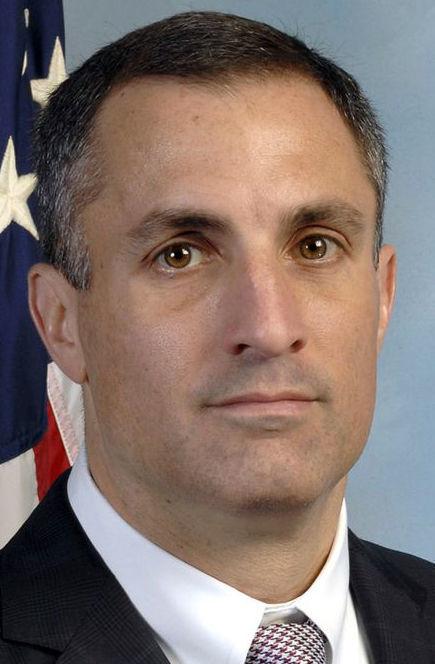 Bonavolonta now supervises agents working out of offices in New Hampshire, Massachusetts, Maine and Rhode Island.
The primary threat from international terrorism here is the "home-grown, violent terrorist" inspired by the global jihadist movement, Bonavolonta said.
"They self-radicalized online and developed an affinity for groups like ISIS and al Qaeda," Bonavolonta said.
"What makes that a very challenging threat is that they are doing it alone or in small groups, so it requires aggressive investigation to detect them."
Bonavolonta shared these views hours before his New York FBI peers announced they charged Alexei Sawab of Morristown, N.J., with multiple terror offenses on behalf of Hezbollah's Islamic Jihad organization. FBI executives said Sawab took pictures or videos of Fenway Park, Quincy Market and the Prudential Center along with New York landmarks as possible future targets for terror attacks.
Domestic threats
On the home front, the profile of the domestic terrorist is an individual inspired by "violent, extremist ideologies."
"Two of the top terrorist threats in this area are racially motivated extremists and anti-authority and anti-government terrorists," Bonavolonta said.
Unlike in the international realm, there is no federal law that gives the FBI express authority to charge domestic terrorism but that has not limited prosecutions, he said.
"We utilize every tool and leverage that we can. We arrest them in many cases on firearms charges, false statements to the FBI, making threats, hate crime as well," Bonavolonta said.
He supports the FBI's approach to be more transparent about these threats and better engage the public as his office did last month with a panel Sen. Maggie Hassan, D-N.H., hosted on threats against faith-based groups.
"The more people know about the nature of the threat, the more they know what to look for," Bonavolonta said.
"After 9/11 there was the whole of government approach and I think we effectively brought that to bear. With the evolution of this counter terrorism threat we are seeing, I believe there needs to be a whole of society approach to make everyone part of this initiative."
The opioid epidemic has been fought on many grounds from the Safe Streets Gang Task Force that shuts down supply on the street to investigations of links to drug cartels outside the U.S. and prosecutions of drug companies and doctors engaged in kickback or bribery schemes.
He was asked whether the worst of the deadly epidemic is behind us.
"With any threat of this magnitude, the jury is still going to be out on it," Bonavolonta said.
"We will never let our foot off the gas pedal on it until we can make a big dent in this."
Cyber attacks have become more common in New Hampshire and ramped up against government victims such as as the assault on Strafford County computers this summer.
The best strategy to fight this is prevention, the FBI special agent said.
"It's practicing cyber hygiene; it is ensuring people are operating with independent backup systems that are not connected to the network that is being affected right now," Bonavolonta said.
Election interference
When it comes to attacks on election security, he said, every FBI field office has an election crime coordinator who works with state and local law enforcement.
"This is by no means a new phenomenon. The foreign adversaries have been conducting this for many, many years. The newest wrinkle is the social media platform that expands their activity," Bonavolonta said.
The FBI has a new initiative known as Protective Voices that features videos and other tools campaign staffers can use so they don't become easy targets to attack.
"We will not and we do not monitor any First Amendment content or speech on social media," Bonavolonta said. "It is just engagement with social media companies where we would pass them covert threat indicators."
A continuing problem here is sextortion, he said.
That's when an adult actor masquerades online, gets a minor to send sexually explicit pictures or videos and then extorts the victim to share more images or even sexually abuses that victim in future, face-to-face meetings.
"Minors in these cases become very embarrassed and reluctant to tell their story," Bonavolonta said. "A minor should never feel like they would get in trouble if they say they were the victim of this.
"We have a global reach with offices in more than 70 different places around the world. Wherever these bad actors operate from, we can find them and it's never too late to report this."
Family business
Bonavolonta's father, Jules, said in past interviews he was determined to go after the mob after watching his own father, a tailor, get muscled by the rackets while growing up in Newark, N.J.
An FBI agent for 24 years, Jules worked to fight organized crime his entire career. He was one of those credited with pioneering the use of the racketeering statute (RICO) to take down mob families in the 1970s, his son said.
"My dad was the main handler of the Donnie Brasco character," Joseph Bonavolonta said, referring to FBI agent Joe Pistone who used the Brasco alias to become a Mafia insider.
Actor Johnny Depp played the starring role in "Donnie Brasco," the 1997, Oscar-winning movie co-starring Al Pacino.
As a special agent in the New York office in 2000, Joseph Bonavolonta's first major assignment turned into several years working on the team that finished the dismantling of the Bonanno family his father had started.
This led to convictions and/or guilty pleas of dozens of high-ranking members and associates.
The father, Jules, in 1996 co-wrote a book on his exploits titled, "The Good Guys: How We Turned the FBI 'Round — and Finally Broke the Mob."
The son, Joseph, received the Attorney General's Director's Award for Superior Performance in 2005 and continued moving up the FBI administrative chain of command to become the Boston division chief last January.
"This was the work of a great team we had operating for a number of years. We took down their entire hierarchy of that family and many of them were from the Donnie Brasco operation," Bonavolonta said.
What were those private conversations like between father and son when both could freely share their experiences and no longer have to keep their FBI secrets even from the family?
"There was a lot of connectivity of what my father did and what I did. We had some good talks about that," Bonavolonta closed with a wry smile.