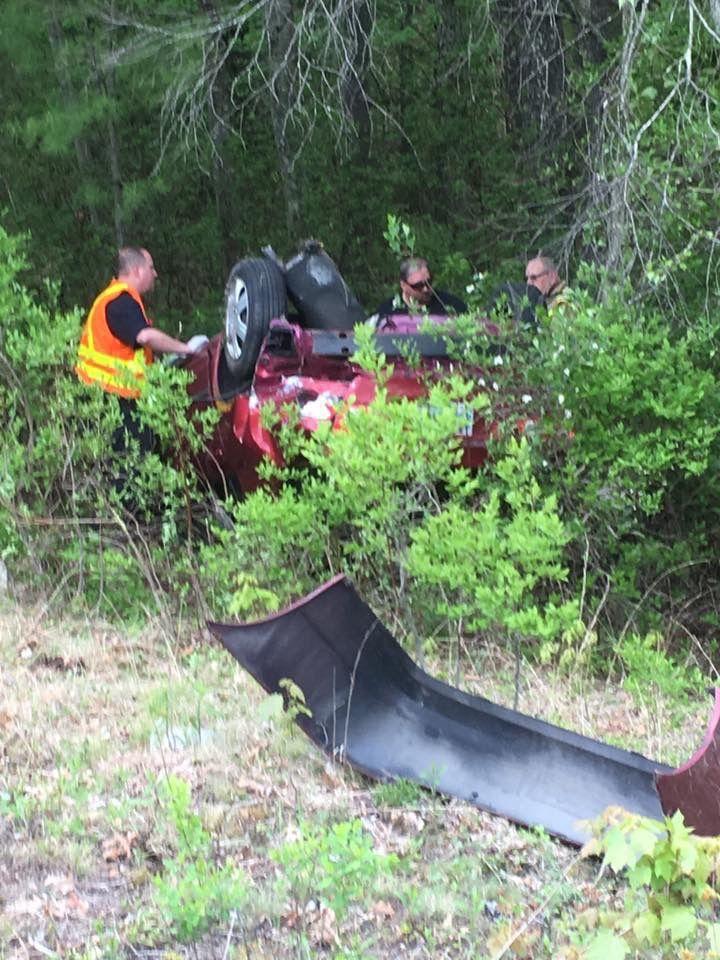 EPPING — A police dog helped track down a woman who allegedly stole from Ulta Beauty in Epping and then fled from police at a high rate of speed before crashing her vehicle in Kingston Tuesday night
Yolanda Figueroa, 42, of Lawrence, Mass., faces several charges after her encounter with police. It began when Epping police received a report of a theft from the store in the Brickyard Square shopping plaza at 5:45 p.m.
According to police, Figueroa told a store employee that she was pregnant as she ran from the store. Epping police Sgt. Rich McFadden said he attempted to stop Figueroa, but broke off the pursuit for safety reasons after she refused to pull over.
McFadden said she traveled at a high rate of speed southbound on Route 125 and continued into Kingston, where she eventually lost control of her vehicle, which rolled and landed on its roof in the brush.
Figueroa allegedly fled the crash and was found by a Brentwood police dog hiding in a swamp near the scene, according to the Rockingham County Sheriff's Office.
She was taken into custody by police from Brentwood, Kingston, New Hampshire State Police, and sheriff's deputies, with assistance from several other agencies.
McFadden said Figueroa was taken to a local hospital, but the extent of her injuries wasn't known.
She was charged with felony reckless conduct, misdemeanor theft by unauthorized taking, disobeying an officer, driving after suspension, reckless operation and receiving stolen property.
Figueroa is scheduled to be arraigned on May 31 in Rockingham County Superior Court.
The crash closed Route 125 from New Boston Road to Depot Road on Tuesday night.
The section of highway was reopened by 8 p.m.