ALTON — Shock is the first word that comes to mind for most people around this tourist town after Friday's deadly double shooting that was allegedly carried out by an 11-year-old boy now charged with murder.
From the local barber shop to the churches where James and Lizette Eckert and their children were well-known, many are struggling to wrap their heads around this unimaginable family tragedy.
"We were really unprepared. We just don't know what to say about it," said a grief-stricken Gertrude Hammond, director of religious education and youth ministry at St. Katharine Drexel Parish in Alton.
News of Friday morning's shooting at the Eckert home on Dobbins Way and the frantic search for a child in pajamas who was believed to be armed spread quickly.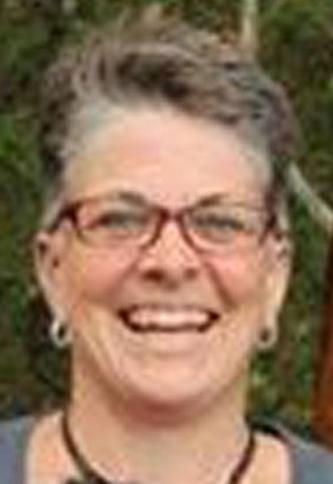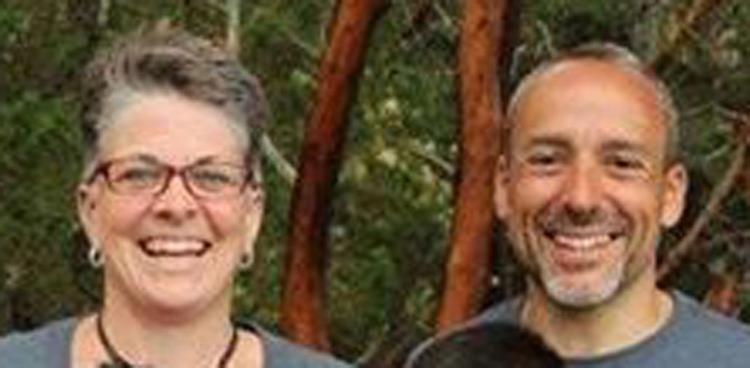 Authorities spent several hours trying to piece together the chilling event before announcing Friday night that Lizette Eckert had died of a single gunshot wound and that her husband was shot multiple times. On Saturday, it was announced that James died later at the hospital. Under juvenile laws an 11-year-old was charged with reckless second-degree murder and attempted murder.
While many questions were answered, one of the biggest remains: How could this happen?
"I don't think anyone in this town expected an 11-year-old boy to do something like that. We're all shocked. We're all sad. We're all just in awe over the fact that it was here that it happened," said Terri Hoyt, who has lived in town for 15 years and works at Alton Village Pizza.
The Attorney General's office has not revealed a possible motive and has remained tight-lipped about certain aspects of the case because it involves a juvenile.
Senior Assistant Attorney General Geoff Ward would not comment on whether any other children were at the home when the shooting occurred and the call for help was made. He also wouldn't comment on any relationship between the accused young shooter and the victims.
As they try to make sense of the shooting, parishioners have been gathering at St. Katharine Drexel Parish in Alton to share their pain and provide comfort.
"It's like a bad dream. It hasn't really hit yet," said the Rev. Robert Cole.
The Eckerts and their children — two boys and a teenage daughter — were active members of the church.
"They were here every week. They were very devout, very faithful parishioners," Cole said.
He described the Eckerts as friendly, engaging and involved. They were a home-schooling family living on a farm.
"Beautiful people," he said.
Hammond also knew the Eckerts well through the church.
"They were here last weekend for our annual parish bingo. They were here for Mass. They were here for youth night. The boys are altar servers. They're just an integral part of the parish," she said.
Like others who know them, Hammond never thought something like this could happen.
She described the Eckert boys as typical young kids, recalling how last weekend her daughter was sweeping during the bingo game, and they wanted to help and ran around with dust pans following her.
"They're active. They play. They know everyone. They talk to everyone. They're social," he said.
A sense of sadness and disbelief also was felt at the Community Church of Alton. The Rev. Sam Hollo said he and other parishioners knew the Eckerts through the church and through James Eckert's work as a local chiropractor. His wife also had been a chiropractor.
Hollo said they "demonstrated a loving home."
"Every indication we had is that Jim and his wife were a wonderful couple and very good parents from everything we know, and that adds to the shock of this," he said.
He recalled how James Eckert once taught a course on fundamentals of the Constitution at the church.
"I know that was a passion for Jim," Hollo said.
Alton Town Administrator Elizabeth Dionne said the shooting was the most shocking crime that's occurred during her few years with the town that sits on the southern end of Lake Winnipesaukee.
"It's a friendly community in a beautiful part of the state. Everyone knows everyone in a good way," she said.
Drew Levasseur, 29, has spent his entire life in town, and for the last six years has owned The Alton Barber Shop — a fixture that's been around for 45 years.
The deadly shooting has been on the minds of most of his customers.
"It hits home. You never really think something like that would happen here, but it does," said Levasseur. He had received a series of text messages from people he knows who were shaken up and were wondering if he had any information, because the news always makes its way to the local barber shop.
Levasseur also serves as an administrator for an Alton community Facebook page and agreed with other administrators to temporarily suspend comments to keep misinformation and other potentially hurtful details from being spread through the page.
The shooting also hit parents like Pittsfield resident Dan Ellis, who was in town Friday afternoon to pick up his 4-year-old son from Joyful Footsteps Preschool.
"The kid is only 11," he said as he loaded his son into his vehicle.