LEE - An armed man was taken into custody following a nearly two-hour standoff with police Saturday that began in the Lee Market Place shopping center after reports that he fired several shots into the air.
Market Basket and several other stores in the busy plaza near the Lee Traffic Circle went into lockdown as state and local police and SWAT teams from Rockingham and Strafford counties arrived at the scene.
Lee police Lt. Donald Laliberte said the incident began around 11:40 a.m. when police received several 911 calls from shoppers and others reporting that a man brandishing a handgun had fired shots in the parking lot.
The man was later identified as Gordon Falt, 27, of Maine.
Laliberte said Falt was alone near his Ford F250 pickup truck parked between Market Basket and Rite-Aid when the shots were fired.
He said he believes they were fired into the air. The number of shots that were fired wasn't immediately clear. Laliberte said it was anywhere from one to 13, but said Falt did not aim the gun at police during the incident.
No injuries were reported.
During the standoff that followed, Laliberte said Falt was inside and outside his vehicle at times.
"He refused to comply with any verbal commands so a perimeter was set up and the entire Market Place was placed on lockdown," Laliberte said.
The incident created some tense moments for shoppers and store employees, who were ordered to remain inside.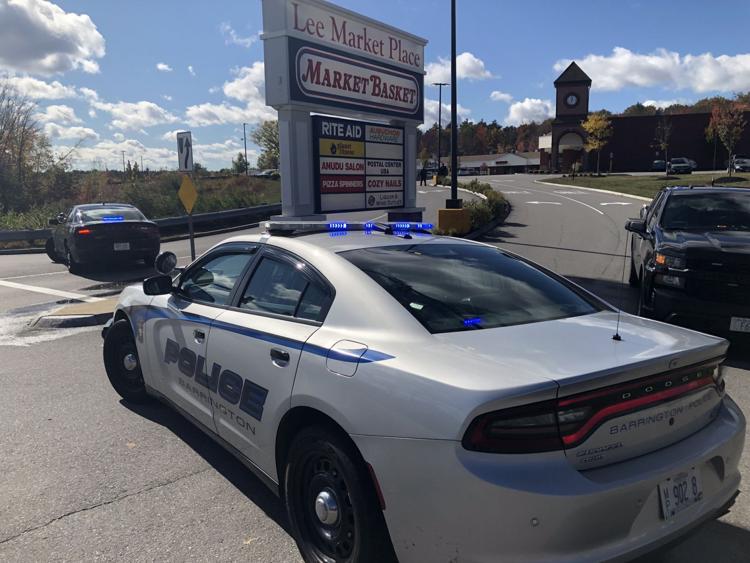 A Nu Du Family Salon & Spa owner Teri Weitzman-Filip watched from her front window as police in tactical gear tried to convince Falt to drop his gun.
"He was spinning around and waving and pointing the gun erratically," she said.
Weitzman-Filip had just finished with a client and was walking her to the door when she noticed some activity around the truck and assumed there had been an accident. She didn't hear the gunshots, but the client's husband heard them.
At one point, three SWAT team officers entered the salon as they tried to learn more information about the layout of the businesses in the area.
Weitzman-Filip moved her employees to the back of the salon and kept the door locked as police attempted to get Falt to surrender.
"They were talking him off the ledge and then they finally got him to put the gun down. I was really happy there were no casualties," she said.
Falt was taken into custody at around 1:40 p.m. without injury after he surrendered to police. He was transported to the hospital for evaluation.
Laliberte said police are still trying to determine why he fired shots in the parking lot. He said local police have not dealt with him before.
"We're so thankful for other agencies that got here quick to put this place on lockdown so quick to prevent anything from happening further," Laliberte said.
He described the police response as a "textbook operation."
"Nobody got hurt. The individual is getting help that he needs," he said.
Market Basket and other businesses reopened and shoppers were allowed to leave shortly after Falt was taken away. Police continued to surround his truck until it was towed from the scene just after 2:30 p.m.
Lee police were assisted by several local police departments along with the Strafford County Sheriff's Office, the Strafford County Tactical Operations Unit, the Seacoast Emergency Response Team, State Police, Fish and Game,