MANCHESTER — A man allegedly responsible for the "BDUB" graffiti tags throughout the city has been arrested and charged with criminal mischief, police announced Friday.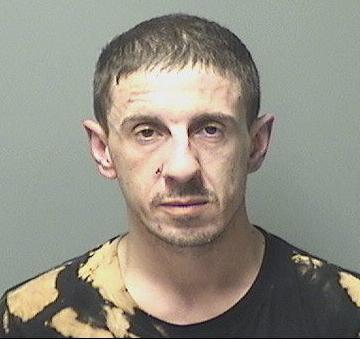 Robert Watson, 34, is behind the tag, which began to appear in the city in 2017, police allege.
Police have seen the tags at several locations: 1031 Gold St., which is the office condo location where Mortgage Specialists used to be located; a bridge pillar over the Merrimack River; and Team Nissan at 2 Keller St.
The Team Nissan graffiti was the latest. It appeared last spring and police said the city's graffiti removal team was unable to remove it. The building had to be painted at a cost that exceeded $400, police said.
In September, police charged Watson with the Gold Street tag. Watson was again arrested Nov. 1 on two misdemeanor charges of criminal mischief and released on his own recognizance.
In a statement, police said they take graffiti seriously. "It damages the look of our city and it is also costly and time consuming to remove," the statement reads.
Anyone with information about the "BDUB" tag or Watson can call Manchester police at 668-8711.