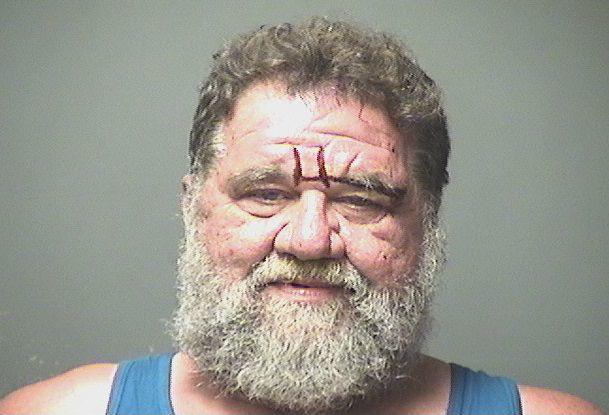 MANCHESTER — A local man was arrested Monday afternoon for allegedly becoming belligerent while being ticketed for drinking a beer in public.
The incident began about 5:10 p.m. Monday with Community Policing Officer Anna Marie Martin on bike patrol. She saw two men leaving Bunny's Market with beer. Observing the pair, she saw them move to an alley off Elm Street to sit and drink, police said.
Officer Martin rode up to confront the men and ticket them for drinking, but one of the pair, later identified as Dennis Delisle, 56, refused to provide identification and allegedly swore at the officer.
"Delisle got up and tried to walk past the officer, and when she tried to hold him back he became increasingly hostile," police said in a statement. "Delisle began to posture as though he was about to fight."
Another officer arrived and with Delisle tried to handcuff Delisle, whom they allege began to struggle and tried to hit the female officer.
"When officers brought him to the ground, he ended up pushing so hard the handcuffs went flying into the alleyway," police said.
When more police and a police dog arrived, Delisle calmed down, they said. "However, he still made threats to punch Officer Martin in the face."
Delisle was handcuffed and taken back to police headquarters for booking where, according to police, he tried to strike an officer during fingerprinting, refused to listen and began to struggle again.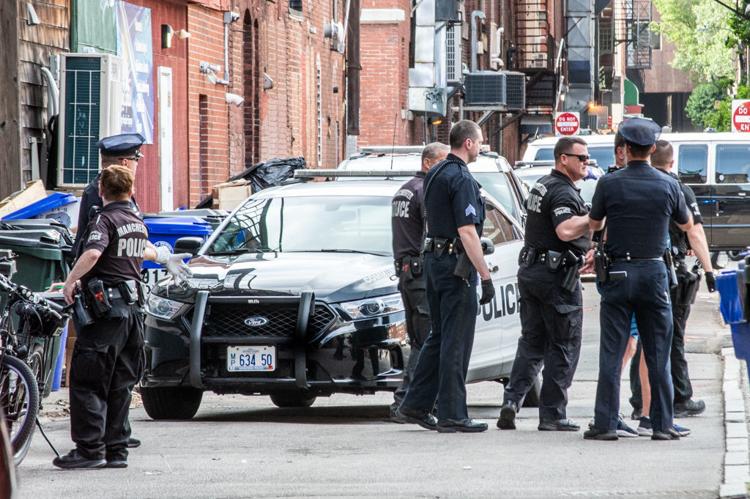 "Officers tried to put him in handcuffs again, but he resisted to the point that a taser was deployed," police said. "With this and the combined effort of 4 police officers, the handcuffs were successfully put on Delisle."
Delisle is charged with two counts of resisting arrest, criminal threatening, and obstructing government administration. He will be arraigned in 9th Circuit Court — District Division — Manchester on July 16.