NASHUA — Dale Holloway, the alleged shooter of a pastor and the bride during a wedding ceremony in Pelham on Saturday, waived his arraignment at Hillsborough County Superior Court in Nashua Tuesday afternoon.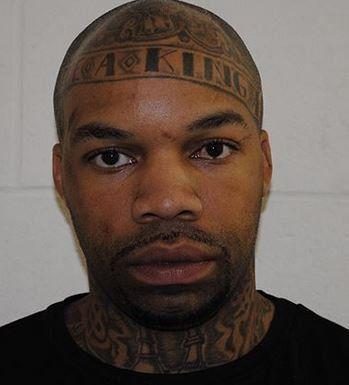 Holloway, 37, is facing life in prison for attempted murder in the shooting of Bishop Stanley Choate at New England Pentecostal Church last Saturday. He is also charged with first-degree assault, simple assault and being a felon in possession of a firearm.
Police say Holloway shot the bride, Claire McMullen, in the arm, and struck the groom, Mark Castiglione, in the head with an object.
In waiving the arraignment, Holloway requested an evidentiary bail hearing, which will take place next Tuesday afternoon. In the meantime, he will be held in preventive detention at Hillsborough County House of Corrections in Manchester.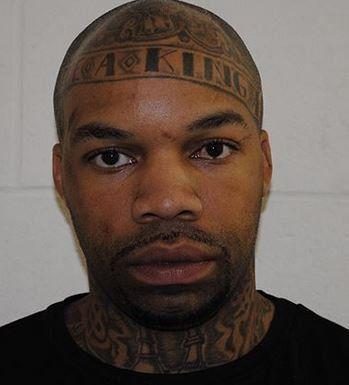 Senior Assistant Attorney General Ben Agati still could not clarify Holloway's motives, but said authorities are looking into a connection to the murder of Luis Garcia in Londonderry on Oct. 1. Garcia, a minister at the church, was murdered in Castiglione's home. Castiglione is the father of the alleged killer, Brandon Castiglione. Holloway is Garcia's stepson.
Agati could not confirm whether Choate was the intended victim of Saturday's shooting.
Court documents said Holloway used a .380 caliber handgun. Agati could not say how many shots were fired Saturday.
"One of the things that we will be doing is the physical examination of the firearm itself," Agati told reporters Tuesday.
He said the State Police crime lab will examine the gun with the help of the federal Bureau of Alcohol, Tobacco, Firearms and Explosives.
Holloway has no criminal record in New Hampshire, but served time in prison for two violent crimes in Massachusetts.
He was convicted of assault and battery with a dangerous weapon and assault to kill after a 2001 incident in Boston, according to Suffolk County Superior Court clerks.
He was sentenced to a minimum of 2 1/2 years in a Massachusetts state prison, according to the court. He was later sentenced to 40 days at Bridgewater State Hospital, a medium-security facility, for a parole violation in 2006.
The Boston Globe reported Tuesday that Holloway was also convicted in another case in Plymouth County in 2012.
Court records show he was charged with beating an estranged girlfriend and then sending threatening letters to the woman and her mother.
He was sentenced to up to seven years in prison, and was released in December 2018, the Globe reported.
Agati said Choate's condition, which was listed as serious over the weekend, has been upgraded to stable. Choate is being treated at Tufts Medical Center in Boston.
"We have no indication right now that the bishop's condition is going to worsen. And that's great news," Agati said.
'A real test'
Longtime church member Brenda Murphy, 69, said she came to the courthouse in Nashua to seek closure and in hopes of seeing Holloway. She said she has known Bishop Choate for over 35 years, and met her husband through New England Pentecostal Church.
On Saturday, Murphy was on her way to Garcia's funeral at the church, which was to be held after the wedding. She said at least 500 people were expected to be at the noon celebration of Garcia's life. It was cancelled after the shooting.
"To have to go through all of this is a real test of all of our faith to trust that God is in control, and that he (Choate) will overcome," Murphy said.
The week before the shooting, Murphy said Choate preached on the importance of being ready to meet the Lord. She said she thinks the bishop would preach on the importance of love and forgiveness in the wake of Saturday's events.
Murphy said her husband witnessed a church shooting in Cleveland, Ohio, decades ago.
"I'm from the Baby Boomer generation. We didn't hear of shootings like this," Murphy said. "Evil is accelerating."