MANCHESTER — A bystander came to the rescue of women attacked on West River Drive Thursday morning.
According to police, two women had just gotten into their car when Ahmed Ali, 21, of Manchester, grabbed the driver's side door.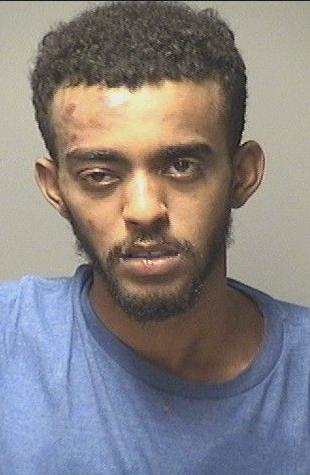 "The driver was unable to close it and got out trying to get Ali to leave," police said. "Ali then grabbed her hair and pulled her to the ground, causing her to bump her head. He then scratched her on the face," police said.
A man that the women knew ended up getting Ali off of the woman and held him down until police arrived to investigate a reported fight near 21 W. River Road.
"Ali yelled at police and struggled with them as they tried to arrest him," police said.
He was arrested and charged with simple assault, criminal mischief, and resisting arrest.
According to police, Ali was intoxicated at the time so he was taken into protective custody for his own safety before later being released on personal recognizance.
Ali is scheduled for arraignment on Nov. 20 in 9th Circuit Court, District Division — Manchester.