Paul Dimick, the Manchester murderer responsible for an hours-long Central High School lockdown in 2018, said Monday that his victim was like a brother to him and "I'll love you every minute that I rot away."
That will be 30 years' worth, according to the prison sentence that Dimick, 28, received on Monday.
Judge Diane Nicolosi sentenced Dimick in Hillsborough County Superior Court, a formality since he pleaded guilty last month to the second-degree murder of Justin "Drizzy" Lee. The sentence of 30 years to life was part of the plea bargain.
Nicolosi issued the sentence after two of Lee's relatives castigated Dimick in their victim-impact statements.
At one point, both Dimick and Lee lived with Lee's grandmother, who would purchase them food because she didn't want them to go hungry, said Lee's sister, Kim Allan.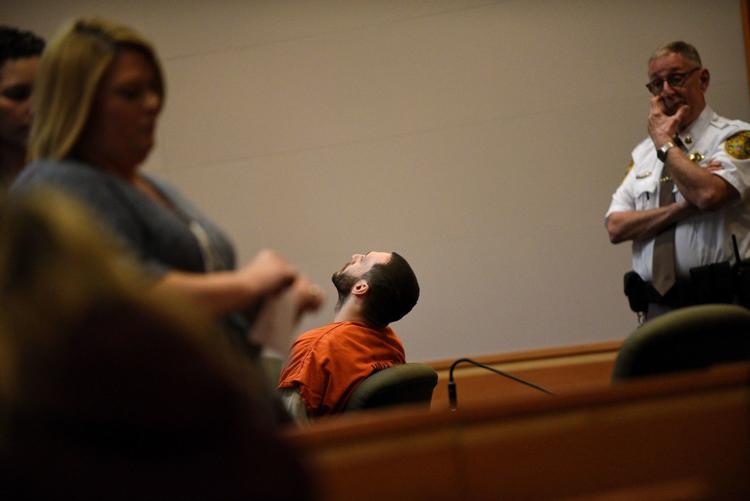 "You took advantage of my grandmother, then you turned around and killed her grandson," Allan said. The grandmother died about seven weeks after Lee's murder.
The relatives portrayed a man skilled at drawing, writing poetry and telling jokes poorly. He liked to ride dirt bikes. And he fathered a child.
But, like Dimick, he was addicted to drugs. Both were also members of the Gangster Disciples gang.
Lee's stepmother, Jodi Dukette, said the family had always hoped that Lee would turn his life around and leave the world of drugs and crime.
"Paul Dimick has taken that chance away," she said.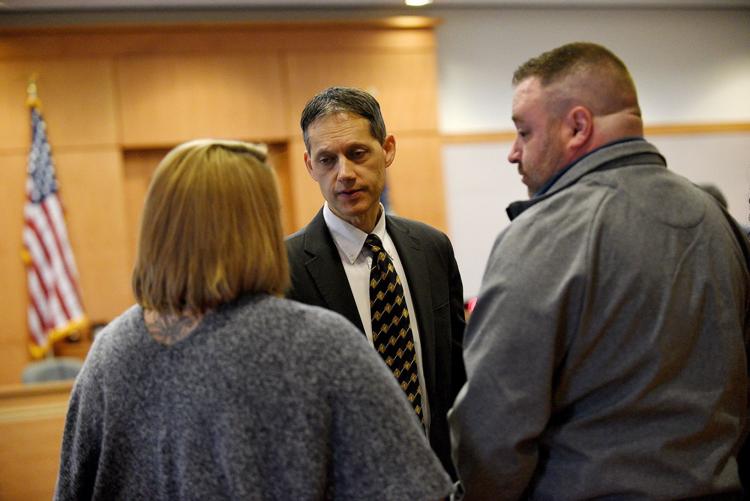 The shooting death took place late on the morning of Friday, Sept. 7, 2018, the third day Manchester students were back to school.
Police and school officials put Central High School into "secure campus" status, which prevented anyone from arriving or leaving the campus.
Some movement was allowed inside the school, but students were confined to their classrooms after the school day ended at 2:50 p.m. Police let students leave about 10 p.m.
Principal John Vaccarezza said students handled the situation very well, calming one another and forming a bond that lasted throughout the year.
"When you're with people for that amount of time, in some ways you get close to people that you wouldn't have," he said. It was a learning experience for school officials, who have incorporated lessons from the incident into their safety drills.
"We got a real frame of reference about how things can play out," Vaccarezza said.
Dimick shot Lee after his friend pilfered some electronics and clothes from the apartment hallway landing where Dimick was sleeping. According to previous testimony, he told his girlfriend he planned to kill Lee and would end up in prison for the rest of his life.
One witness told police he saw Dimick put a gun to Lee's head and say "Yo. You want to rob me?" He then shot Lee underneath the armpit.
Dimick's public defender said Dimick was exposed to crack cocaine in his mother's womb and lead paint in his home. A doctor once recorded unexplained burn marks on his body.
He saw his parents fight and once witnessed his father getting pistol-whipped.
At times, his father would give him $100 just to leave the apartment for a day. The family could not afford the drugs needed to help Dimick at school, where he suffered taunts and humiliation, his lawyer said.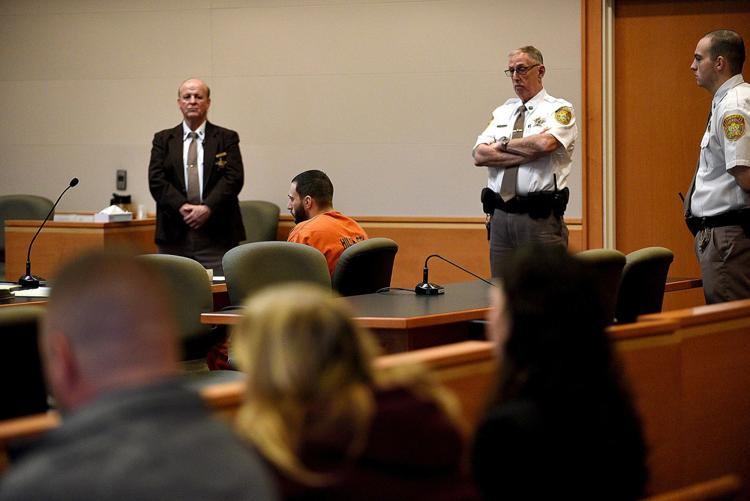 He started smoking marijuana at 10, and using hard drugs at 13. "Paul came to find out that using drugs was the only thing he was good at," said public defender Sarah Amorin.
When a mental health counselor told Dimick recently that he was not developmentally disabled, Dimick refused to believe it, Amorin said.
Amorin said Dimick and Lee had a brotherly bond, and that was part of the reason for Dimick's strong reaction to the theft.
"We just needed to get away from the streets," Dimick wrote in a poem to Lee that he read during the sentencing hearing.
The sentence included a recommendation that Dimick be incarcerated out of state, preferably Maine or Vermont. Prosecutors would not discuss the reason for the request.
He waived the ability to seek a sentence reduction and to earn reductions for fulfilling education or other goals. He received a suspended sentence for disposing of the gun used to shoot Lee.