KEENE — A Hinsdale man who had fled the state as investigators were closing in on his possession of child sex abuse images was sentenced on Monday to up to 30 years in state prison.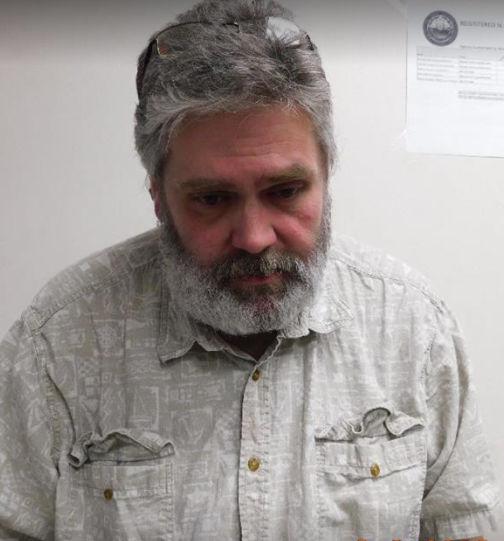 Gary Coonrod, 47, pleaded guilty in Cheshire Superior Court in Keene to 15 felony counts of possession of child sex abuse images, and was sentenced to one prison term of up to 15 years, followed by a consecutive prison term of up to 15 years. He was also sentenced to another 7.5 to 15 years in prison suspended for the next 40 years, according to the court record in the case.
Hinsdale police began investigating Coonrod earlier this year after his then-girlfriend, Tiffany Weeks, 28, told her therapist that Coonrod had child sex abuse images on his computer hard drive.
According to the affidavit written by Hinsdale Police Chief Todd Faulkner, the therapist called police after learning about Coonrod's reported stash of child sex abuse images. Officers then spoke with Weeks, who said she made the discovery while her 5-year-old son was playing with one of Coonrod's old cellphones, Faulkner wrote.
Weeks noticed a story on the phone about two men who sexually assaulted a child, Faulkner wrote. Upset by the story, Weeks called Coonrod's daughter in West Virginia, Kyla Coonrod, who told Weeks to look for an external hard drive. Weeks found the hard drive and plugged it into her computer, and found "lots" of child sex abuse images, mostly of young girls, Faulkner wrote.
Weeks confronted Coonrod through Facebook Messenger, and in their conversation he told her the images of abuse sexually excite him, according to police.
Police interviewed Coonrod on March 8, and he told officers that he had downloaded the images years ago, and kept them stored on the external hard drive, Faulkner wrote. He told police he had recently downloaded stories that detail sexual assaults of children, according to police.
As police prepared an arrest warrant, Coonrod fled the state, along with Weeks and her child. Police sent out public alerts about Coonrod, out of fear for the child's safety. Coonrod was arrested in West Virginia hours after police issued a public notice on March 12, and Weeks and her son were not reported harmed. Weeks and her child have since resettled out of state.