CONCORD — State fire officials say a Concord man has been arrested on an arson charge in connection with a 2016 fire in Pittsfield.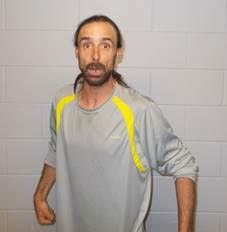 State Fire Marshal Paul J. Parisi announced Sunday that Christopher Vincent, 42, of 157 River Road in Concord was arrested Saturday on one felony level charge of arson in connection with a fire that occurred on Jan. 1, 2016 in a home 42 Chestnut St. in Pittsfield.
Vincent was released on personal recognizance. An arraignment is scheduled for Thursday July 11 at Merrimack County Superior Court.
"Arson is not a victimless crime, and any intentionally set fire puts in motion a series of events that significantly jeopardizes both the public and our first responders' safety," said Parisi in a statement.
Nationwide, intentionally set fires cause over 400 deaths, 1,300 injuries, and $1.3 billion in direct property damage annually, Parisi said.
The incident remains under investigation by members of the NH State Fire Marshal's Office (NHSFMO).
Anyone with information is asked to call the NHSFMO's Bureau of Investigations at 223-4289.