CONCORD — A Concord High School teacher has been arrested on charges involving the sexual assault of a youth nearly four years ago in Massachusetts, police announced on Thursday.
Police arrested Primo "Howie" Leung, 36, of Concord on Wednesday morning on a fugitive charge out of Massachusetts, Concord police said.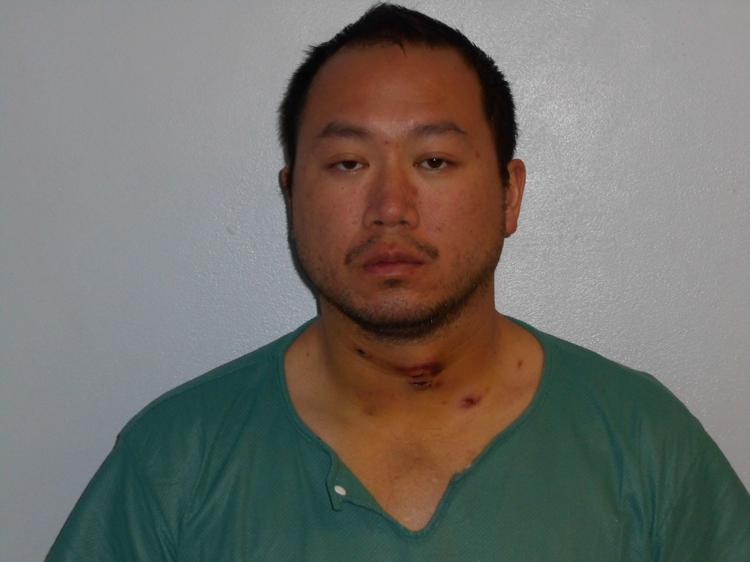 Leung, who was placed on leave upon his arrest, had been a Concord teacher for 12 to 14 years, said Concord police Lt. Sean Ford. He said Leung was a special education teacher at Rundlett Middle School when he met the student.
Ford said authorities were originally alerted in Feb. 14 about non-criminal boundary issues with another student, and an investigation led to discovery of the criminal behavior. New Hampshire Education Commissioner Frank Edelblut said a student first alerted Concord school staff of Leung's interaction with a student.
"In my experience, I would not be shocked if there were other students out there," Ford said.
He said police executed a search warrant on Leung's home on March 27. The following day authorities were alerted that Leung had tried to cut his neck and arms.
Authorities found him at his Hayward Brook Road home and transported him to Concord Hospital, according to a police affidavit. He remained there until Wednesday, when he was taken into custody. His booking photo shows wounds to his neck.
Concord police said they launched an investigation in February after hearing he had engaged in an inappropriate behavior with a minor female in Concord. Ford avoided specifics, but he said the incident took place outside the school day.
In a statement posted online, Concord School Superintendent Terri Forsten said the school district launched an investigation when it became aware of the alleged contacts with the teacher and student. It also contacted the state Education Department.
The teacher — Forsten does not name him — was placed on paid leave "once Concord Schools learned the results of the police findings" she wrote, without specifying a date.
"These allegations are despicable and sickening and are certainly not representative of the culture or the community that we work so hard to surround our students with here in the Concord School District," Forsten wrote. She said counselors will be available to help any student or family cope with the news.
Concord police said their investigation determined the alleged sexual assault victim was living in Concord in 2015 and 2016, and Leung was working at a summer camp at the Fessenden School in Newton, Mass.
Concord police contacted Massachusetts authorities. A Massachusetts judge signed a warrant for two counts of aggravated rape of a child, indecent assault and battery on a child under 14 and indecent assault and battery on a child over 14.
Ford said Leung was involved in the summer program at Fessenden — an independent boys' boarding and day school for pre-kindergarten through 9th grade — for several years.
Concord police believe he brought students to Fessenden as "helpers," which gave him full access to the students, Ford said.
In a statement emailed to the Union Leader, Fessenden School said it has fired Leung."The school was notified Wednesday afternoon of the allegations concerning Mr. Leung, and is cooperating fully with investigators. We have confirmed that an updated background check of Mr. Leung was conducted last summer," the statement reads.
In a statement, Edelblut said he is incredibly proud of the student who first alerted staff.
"Ensuring that our students are safe in the classroom and in the school community is a top priority for the Department of Education as we all have a legitimate expectation that our children will be safe in their school environment. The inappropriate action of one individual is not a reflection of the dedicated work of the many professional educators that we have here in New Hampshire," he said.
Ford said Leung was active in a student group at Concord High School that provided warm clothes to needy children. An email to Forsten seeking information about Leung was not returned Thursday afternoon.
Currently, Massachusetts is in the best position to bring the serious charges, but Concord police are continuing their investigation and working closely with Massachusetts authorities, Concord police said.
Concord police said they executed search warrants at Concord High School and Leung's residence as part of the investigation.
Anyone with information about Leung should contact Concord police detectives at 230-3728.