An "armed and dangerous" man who broke his parole earlier this month and walked away from a Manchester sober house was arrested without incident in central Texas Wednesday afternoon, according to U.S. marshals.
Supervisory Deputy U.S. Marshal Jeffrey White said "countless" tips regarding Kevin Paul's whereabouts were received, but ultimately investigations by members of the U.S. Marshals Fugitive Task Force in both Tennessee and Texas led law enforcement to Paul in an apartment in the 300 block of Northern Dove Lane in Copperas Cove, Texas.
Once authorities identified Paul, members of the U.S. Marshals' Lone Star Fugitive Task Force arrested the 41-year-old in the central Texas town near Fort Hood.
Paul was transported to the Bell County Jail, where he will be held as a fugitive from justice on the outstanding New Hampshire parole violation warrant, White said.
"I am very pleased that this very dangerous fugitive is back in custody where he belongs," said Nick Willard, U.S. marshal for the state of New Hampshire. "I cannot thank the many law enforcement officers around the state and around the country enough who were willing to work tirelessly until Paul was safely in handcuffs."
Paul, who has a history of weapons and drug possession, was present when an Epsom police officer was shot and killed in 1997.
Authorities said Paul had been residing at a sober living home at 151 Parkview St., a residential area just off South Willow Street. He moved there after living at a recovery house at 329 Lake Ave. in the center city.
Manchester police said last week they considered Paul dangerous. A $2,500 reward had been offered for his capture.
According to the Department of Corrections, Paul has been on parole since October.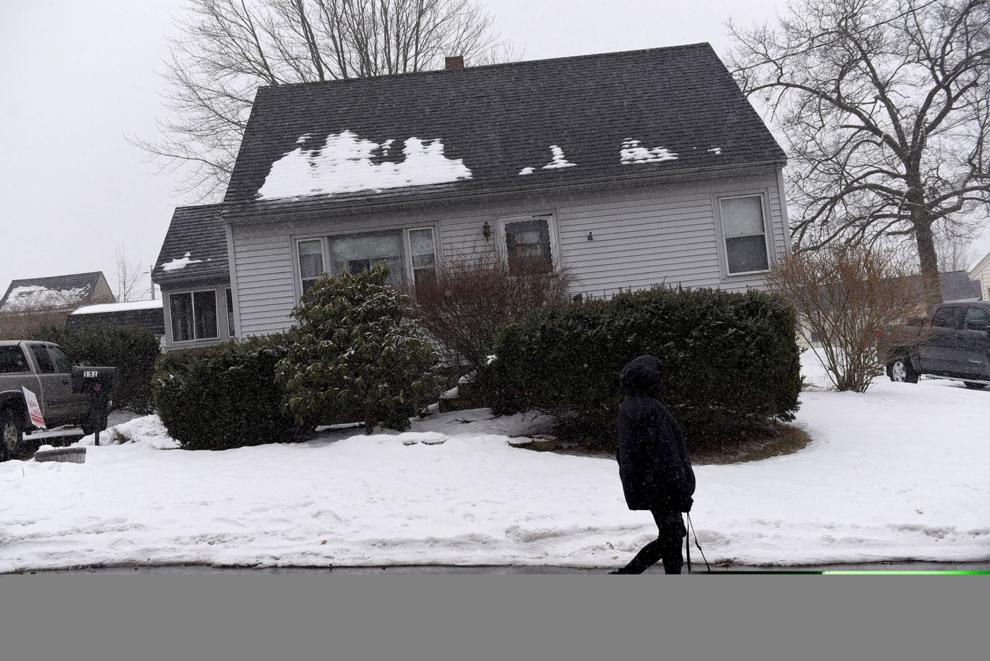 In August 1997, Paul witnessed the killing of Epsom Police Officer Jeremy Charron by Gordon Perry and helped him flee. He eventually cooperated with authorities and was convicted of reckless conduct.
He was sentenced to six to 30 years in prison and was released in 2015.
He was sent back to prison in 2016 on firearms and stolen property charges. He was granted parole and released in October 2019.
In response to questions about how and why the state parole board's three-member panel decided to grant Paul parole, Jennifer Sargent, chairman of the New Hampshire Adult Parole Board, said she and the rest of the parole board "take Mr. Paul's absconding to heart."
She cited the administrative rule that lists the criteria board members must consider when deciding on parole. It states, "An inmate shall not be granted parole unless the board finds a reasonable probability that the inmate will remain at liberty without violating any law and will conduct himself as a good citizen."
"A reasonable probability means exactly what it seems to mean — a probability that is reasonable," Sargent said in a statement.
"I wish I could say that there is an exact science to predicting an inmate's reasonable probability of being law-abiding and good while out on parole, but I cannot, because there isn't," Sargent said.
"In Mr. Paul's case, Mr. Paul appeared on many fronts to be a significantly rehabilitated inmate," Sargent said.
But, Sargent said "not everything the panel considered" weighed in favor of paroling Paul, admitting "reasonable minds may differ."
"Hindsight is always 20/20," Sargent said in the statement. "Although I was not part of the parole board when Mr. Paul was paroled, I will work as hard as I can to bring the best practices and procedures to the board's decision-making processes."