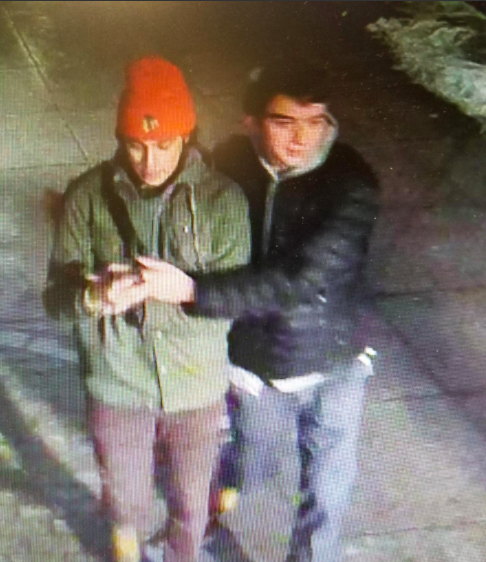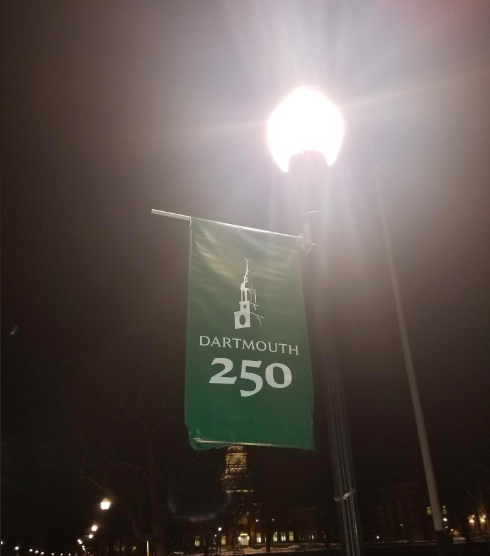 HANOVER — Police are looking for the people who stole banners celebrating the 250th anniversary of Dartmouth College's founding.
"It's a little disappointing when you're celebrating something like this throughout the community, and this puts a cloud over that," said Hanover Police Lt. Scott Rathburn.
The town and the college partnered to hoist the banners from town light posts, according to Diana Lawrence, Dartmouth's associate vice president for communications.
The school designed and paid for all of the banners, but the town's Parks and Recreation Department was responsible for placing them on the light posts.
"They were hung for several weeks to celebrate the kickoff of our 250th anniversary in January," Lawrence said.
Three of the banners were stolen sometime between Jan. 17 and Jan. 19, Rathburn said. The cost of the banners are about $55 apiece.
"It's just one of those things that's kind of annoying," Rathburn said.
Police have video surveillance images of two people of interest. It is not known if Dartmouth students are involved in the thefts.
Anyone with information is encouraged to call Hanover police at 643-2222.