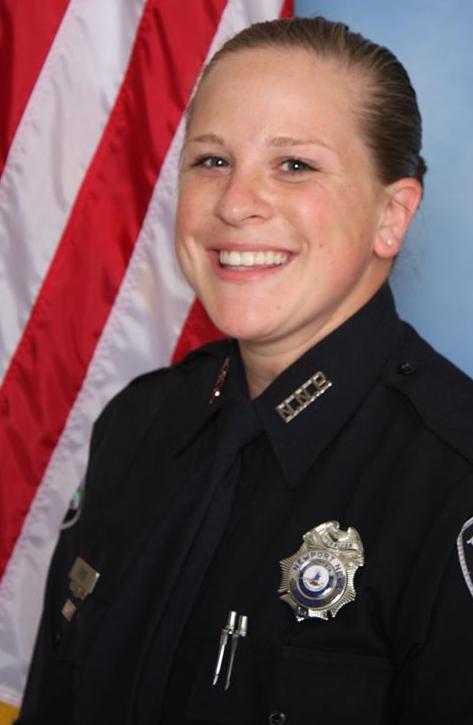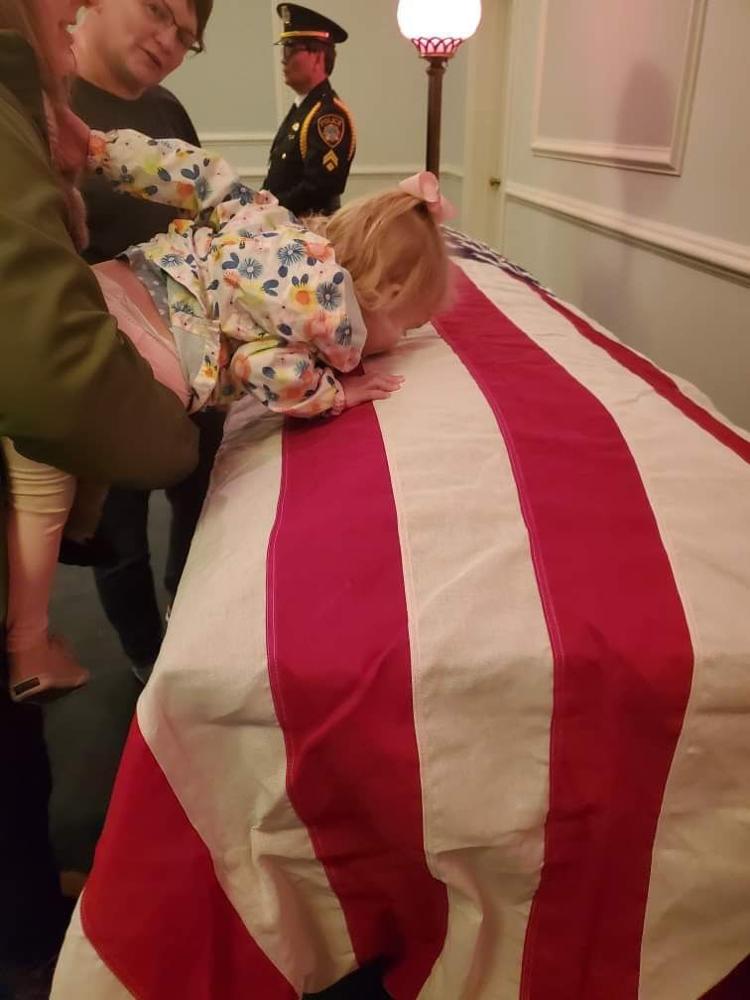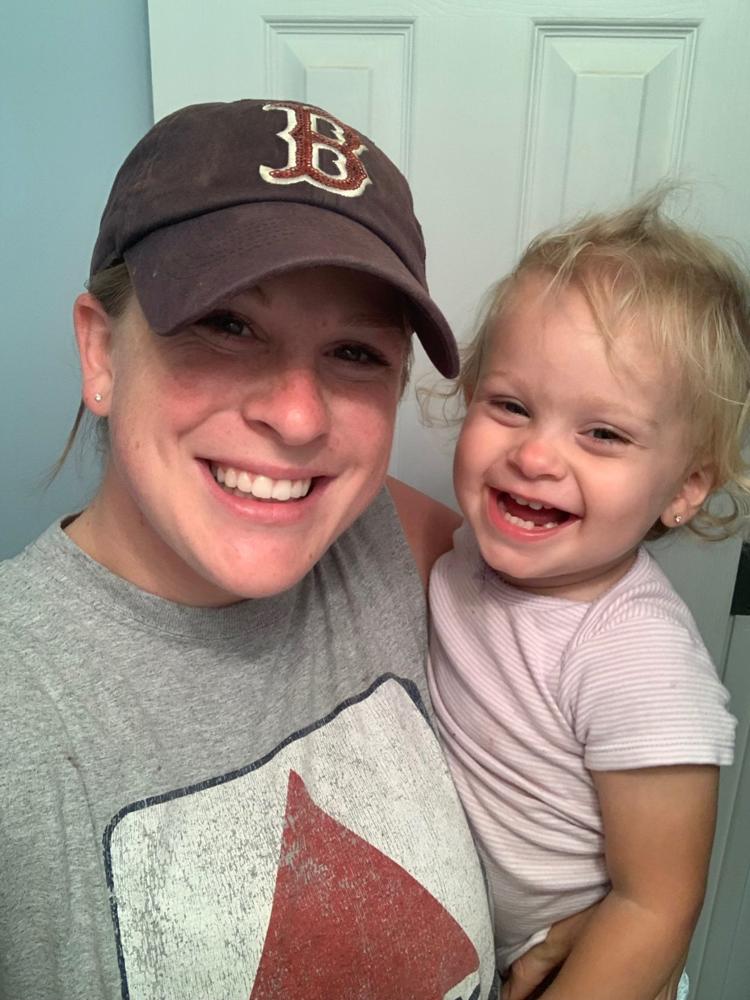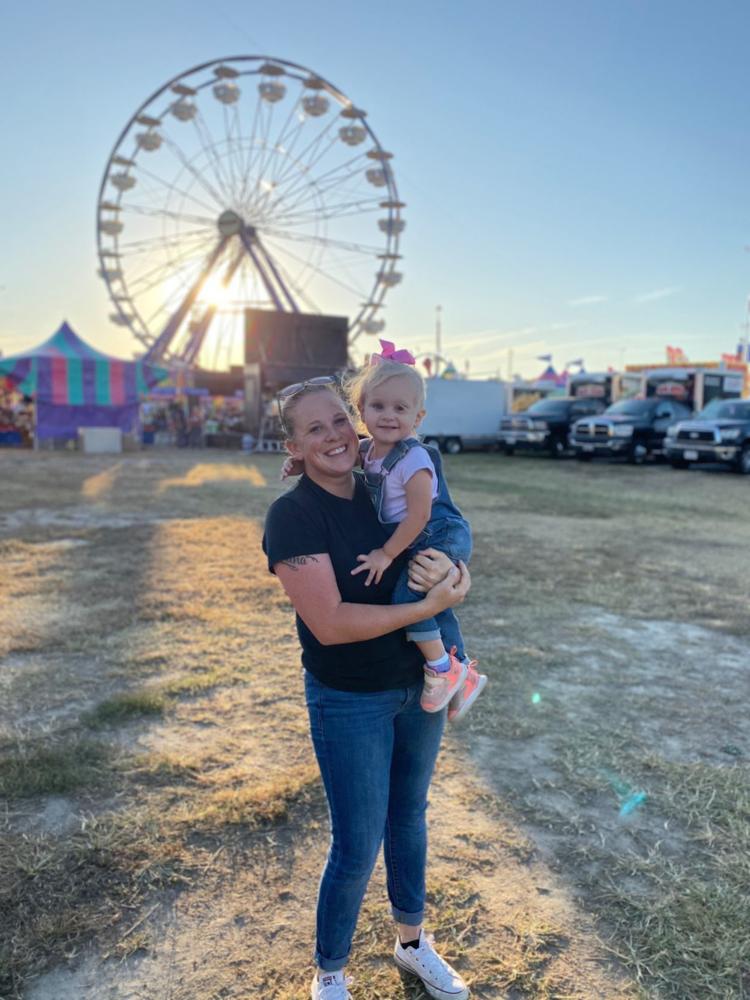 Family members and Hudson leaders are mourning a police officer killed in Newport News, Va., and proudly remember her as an "Alvirne Bronco" and a "giving soul."
Katherine M. "Katie" Thyne, 24, mother of 2-year-old Raegan, was a former Navy sailor who only began with the Newport News Police Department as a recruit in November 2018. She had recently been assigned to the South Precinct as a patrol officer.
Thyne's death Thursday evening — after a traffic stop during which she was dragged and pinned between a fleeing car and tree — is the Newport News Police Department's first line-of-duty death in more than 25 years.
Her immediate family shared a statement Saturday, saying Katie was a loving mother and beloved sister to her three siblings.
"We're going to miss her infectious smile and energy she brought to us all. We appreciate the tremendous amount of support we've received from everyone across the country. Our message to all out there is please, please grab your loved ones and give them an extra hug today," they said.
Thyne was a 2013 graduate of Alvirne High School in Hudson.
"Losing an Alvirne Bronco who contributed so much to the high school, ROTC and the town of Hudson at such a young age is always our biggest fear and nightmare," said Hudson Superintendent of Schools Lawrence Russell. "We send out our heartfelt condolences to her family and will always remember Katie as the great friend and student that she was."
Alvirne High School Principal Steven Beals fondly recalled Thyne.
"My first year as principal of Alvirne was her senior year," he said. "I remember a kind and mature young lady who was passionate about JROTC. Her path out of Alvirne led her first to the Navy before becoming a police officer.
"Law enforcement is a noble service profession, and I commend her service and sacrifice. We extend our thoughts and prayers to her young daughter, her partner and parents. We also extend our best wishes from Bronco Nation to all members of the Class of 2013."
Thyne's mother, Tracy Maher, and three brothers, Tim, Jonathan and Braedyn, plan to hold services first in Lowell, Mass., according to Thyne's oldest brother, Tim. He said the date hasn't been set. After that, they expect memorial services will take place in Virginia, but there are no concrete plans yet.
She was predeceased by her father, Joe, in 2013.
Thyne was a well-liked new officer in Newport News who had just graduated from the police academy in June, said Newport News Chief Steve Drew at a somber news conference Friday.
The driver of the vehicle that dragged Thyne, identified as Vernon E. Green, 38, is charged with felony homicide, a form of second-degree murder for accidental killings that occur during other felonies. He was also charged with drug possession and felony eluding. Drew said more charges are likely.
Hudson Police Chief William Avery was informed by his staff of Thyne's death Friday. He said the news was "devastating," and it highlights the risks police undertake everyday.
Avery said a similar incident in Hudson about a month ago could have come to a similar tragic end.
"My thoughts and prayers go out to the Newport News Police Department, her family and friends," he said. "We will do anything possible to support her family."
Avery said he reached out to Chief Drew in Newport News to offer his condolences and plans to attend the services along with several members of the department, wherever they may be held. He said there are town employees with close personal ties to Thyne and a couple of Hudson police officers, including the school resource officer, knew her.
A dispatcher at Newport News Police told the Union Leader a police procession was to escort Thyne's body Saturday afternoon from the Medical Examiner's office in Norfolk to the Altmeyer Funeral Home, with a brief stop at the South Precinct along the way.
Thyne made Newport News her home after the Navy and was still in the reserves, Drew said. She was a coach of a girls' three-on-three basketball team for the department's "Chief's Challenge" league and volunteered in other ways.
"This is what she wanted to do," said Drew, who fought back tears several times during the news conference.
Thyne's toddler daughter, whom Drew said "looks just like" her mother, recently celebrated her second birthday.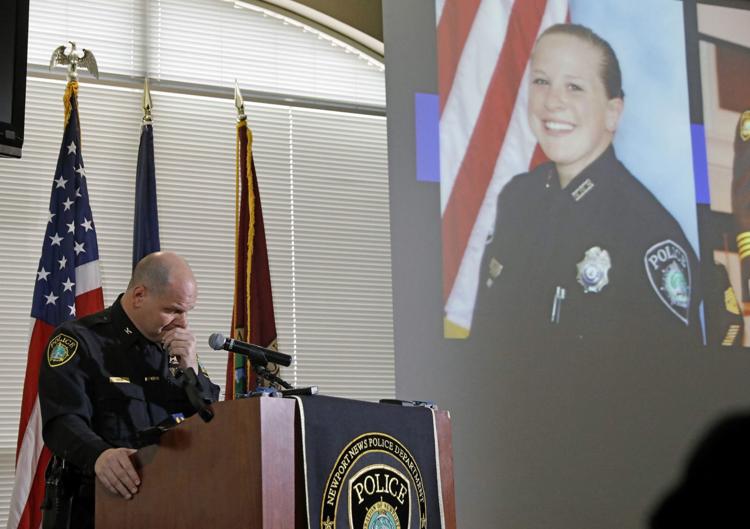 Drew said the incident Thursday began when two patrol officers responded to a complaint from a resident about a drug transaction about 6:45 p.m., and pulled Green's car over.
A female passenger was removed from the car. Two officers — Thyne and a male officer with a couple of years on the force — were standing at the driver's side, with the car door open, trying to get Green to step out of the car as well.
That's when Green suddenly hit the accelerator and took off, Drew said. Thyne, standing between the open door and the rest of the car, got caught up in the fleeing vehicle and was dragged about a block before the car crashed into a tree.
Green was arrested by other officers during a short foot pursuit.
Thyne's death echoes the loss of another daughter of New Hampshire who was killed in the line of duty while working for a Virginia police department.
Ashley Guindon, a 2005 graduate of Merrimack High School, was shot and killed by a man in 2016 while responding to a domestic violence call in Woodbridge, Va.