A traffic controller at a construction site near Hoodkroft Country Club died Thursday after he was struck by an SUV.
Police initially arrested Derry's Kevin Nagle, 49, for allegedly driving while intoxicated but later upgraded the charge to negligent homicide.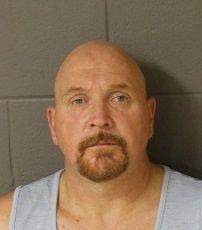 At 9:27 a.m., police responded to a call of a vehicle striking a pedestrian in the area of 122 E. Broadway, where road repair was underway.
The flagger who was struck by the SUV was transported by the fire department to Parkland Medical Center in Derry in serious condition with multiple injuries, police said. At about 11:10 a.m., the man died.
The victim has been identified as George R. Theriault, 73, of Manchester.
Police said Nagle remained at the scene while police officers began their investigation of the crash.
The accident occurred less than half a mile away from the Derry Central Fire Station. Rescue personnel were notified by a passerby who walked into the station, and a 911 call shortly after. They arrived at the scene less than a minute later.
Battalion Chief Bill Gillis said the victim suffered multi-system trauma and life-threatening injuries.
Gillis said a DHART medical helicopter was called in but the victim was too unstable to transport and was brought into the Parkland ER instead.
Capt. Vern Thomas with Derry police said Nagle will will likely be arraigned Friday at Rockingham County Superior Court.
Nagle was traveling westbound on East Broadway before the accident, according to police.
Thomas said there is no indication he came from any bars beforehand.