DOVER — A city man is charged with multiple misdemeanors after police say he jumped into the bucket of a loader truck and struggled with a person over a rake while trying to prevent potholes from being repaired.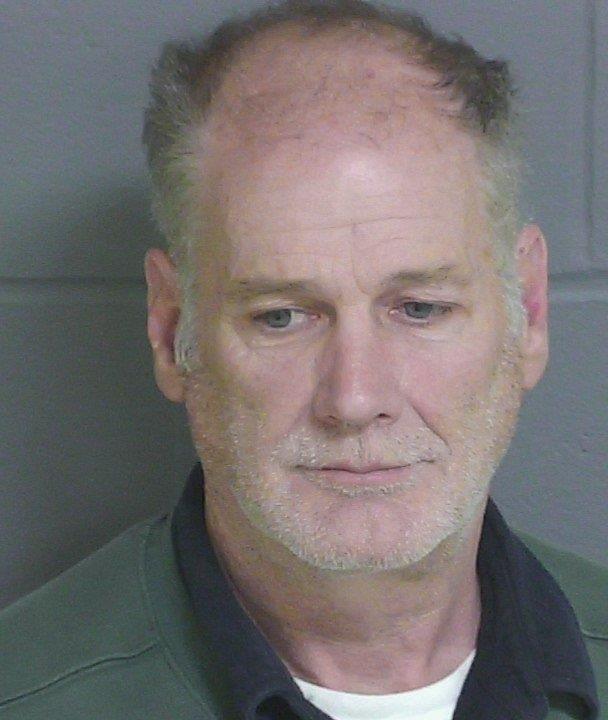 Rick Hebbard owns Ticked Off with his wife, Mary, on Spruce Lane in Dover. The company sells tick removal devices.
Earlier this month, the city's director of community services granted a neighbor permission to fill in potholes on Old Garrison Road, which runs past the Hebbards' farm and is a Class VI non-maintained dirt road.
Mary Hebbard objected and received a temporary injunction to prevent the work, claiming it is up to a property owner on a Class VI road to determine if they will maintain their section to any standard beyond passable.
"No one else complains about the condition of Old Garrison Road or has a problem navigating Old Garrison Road by foot or by vehicles of all kinds by the hundreds of other people that use the road," Mary Hebbard wrote in her complaint.
"Defendant Karen Brough, and now her daughter, who recently received her license and has a vehicle of her own, repeatedly drive down Old Garrison Road at excessive speeds several times a day, and by doing so, exacerbate and enlarge the potholes and make the ruts larger and deeper," Mary Hebbard continued.
Mary Hebbard said that the Broughs have not contributed any money to assist them in maintaining the road, even though they have filed numerous complaints with the city.
Mary Hebbard told the court that every spring her neighbors, John and Karen Brough, make inflammatory and false claims about the road being impassible, based on the fact that they drive a Honda Fit subcompact car.
On April 16, a contractor selected by the Broughs was attempting to work on the disputed part of the road around 11 a.m. when Mary and Rick Hebbard approached the site and began shouting that the work must stop.
Police say their department and the construction workers were unaware the Hebbards had a temporary order to halt the filling and grading.
Lt. Brant Dolleman of the Dover Police Department said Rick Hebbard rushed past a uniformed detail officer and hopped into the bucket of a loader.
"At one point, he grabbed a rake and shoved a worker off balance," Dolleman said.
Dolleman said Rick Hebbard was arrested for simple assault, disorderly conduct and resisting arrest. He is expected to appear in Dover Circuit Court on June 3 to face the criminal charges.
"After eventually everything was calmed down and our police officers had the opportunity to read the paperwork, the work was ceased per the order," Dolleman said.
The dispute is still not over.
A judge heard arguments in the civil matter Monday; as of Tuesday afternoon no decision had yet been made as to whether the Hebbards will have to accept the roadwork to fix the potholes.
Class VI roads are common in New Hampshire. While they are public roads, municipalities and the state are not responsible for their maintenance or repair.