The man shot three times last month outside a popular downtown Manchester restaurant has been formally charged on an unrelated matter — possession of a pellet gun by a convicted felon and shooting the gun at passing vehicles.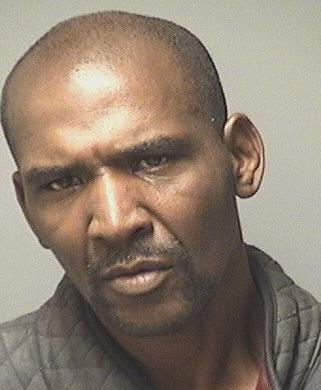 A Hillsborough County grand jury issued two indictments last month against Sean Brown, 48. One alleges he possessed a loaded pellet rifle; the other alleges he was shooting pellets at passing vehicles. Both crimes allegedly occurred last November at the Valley Cemetery.
Brown is recuperating from three bullet wounds that he suffered in May outside USA Chicken and Biscuit in downtown Manchester. Zabayullah Qahir, 29, allegedly shot Brown, a former employee, during an argument outside the restaurant, which is owned by Qahir's father.
In a telephone interview from his rented room, Brown said he has collected air guns for years.
"They don't want me to have air guns, but society said he (Qahir) can have a real gun," Brown said.
Qahir faces three first-degree assault charges in the shooting and is in jail awaiting trial.
"I'm not sure what society wants, but the law clearly prohibits firing a pellet gun at passing motorists," said Shawn Sweeney, the first assistant for Hillsborough County Attorney John Coughlin, in an email.
He also said that victims don't get a license to commit crimes just because they are victims of a crime.
Brown said the case against him is weak and one witness described him incorrectly to police.
The indictment says the pellet rifle was "a deadly weapon in the manner it was used."
According to a police affidavit, police answered a call on the afternoon of Nov. 8 at the Valley Cemetery. Callers said a man was pointing a rifle at passers-by.
One witness told police he saw Brown firing the pellet gun in the cemetery. Both witnesses said he pointed it at vehicles driving through the cemetery, according to the affidavit.
When police found Brown, they found a case with two pellet rifles and a pellet pistol. Police said that one rifle and a handgun included the label, "Misuse or careless use may cause serious bodily injury or death."
As a convicted drug dealer, Brown is prohibited from possessing deadly weapons.
Brown was released on $2,000 cash bail several days after his November arrest. His trial is currently scheduled for October.