BRENTWOOD — State prosecutors will ask a judge to sentence a former assistant vice president and manager at a TD Bank in Portsmouth to at least four years in prison after she agreed to plead guilty to stealing more than $97,000 from a mentally disabled customer.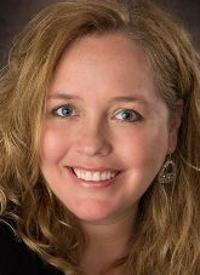 As part of a deal reached last week, Britt Landsperger, 47, of Stratham, will plead guilty to multiple theft charges at a plea and sentencing hearing scheduled for Nov. 1.
Landsperger was indicted in January on seven felony counts of theft by unauthorized taking for allegedly stealing from seven of the customer's bank accounts on several occasions between 2013 and 2018. She is accused of taking more than $1,500 from each account.
Landsperger was also charged with misdemeanor theft alleging that she took less than $1,000 from another account.
The Attorney General's office has said that the total amount stolen from all of the accounts exceeded $97,000.
The charges accuse Landsperger of taking advantage of the 68-year-old customer's "mental condition that impaired her ability to manage her property or financial resources." Some of the charges allege that Landsperger also took advantage of the customer's age.
The customer had relied on employees to help her with finances because she wasn't able to balance her own checkbooks.
Assistant Attorney General Brandon Garod, who leads the office's Elder Abuse and Exploitation Unit, will ask Judge Andrew Schulman to sentence Landsperger to 4 to 8 years in state prison.
Public defender Kevin O'Keefe is expected to seek 2 to 4 years.
Landsperger was accused of using the money for rent, shopping, eating out, getting manicures, hosting a graduation party for a relative and taking family summer vacations, authorities have said.
Portsmouth police and the state's Bureau of Elderly and Adult Services learned about the thefts from a bank employee in May 2018.
Landsperger admitted depositing the customer's money into her own account, forging signatures and changing the amount to be withdrawn on signed checks, according to a Portsmouth police affidavit.
Landsperger, who was hired by TD Bank in 2013, faced the possibility of enhanced penalties for allegedly taking advantage of the customer's age or physical condition.
If the case went to trial and a jury convicted her, Landsperger could have been sentenced to up to 10 to 30 years in prison on each felony count while the misdemeanor could carry a sentence of up to 2 to 5 years.