CONCORD — The surviving family members of murder victims whose cases have gone cold offered heart-wrenching accounts of loss at a legislative hearing on Tuesday, hoping to convince lawmakers to expand the state's Cold Case Unit by adding two more attorneys.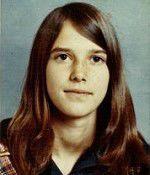 "I will never give up faith that the people who killed my sister will be brought to justice," said Janet Gloddy Young, whose sister, Kathy Gloddy, was found raped and beaten to death in 1971 in the woods off Chance Pond Road in Franklin.
"Her case has never been solved, but I know in my heart that it still can be," she said.
Young was one of several surviving family members who appeared before the Senate Judiciary Committee in support of Senate Bill 130, which would add two attorneys to the one now serving the Cold Case Unit, for a total of three.
State Sen. Jeb Bradley, R-Wolfeboro, said he sponsored the bill at the request of Attorney General Gordon MacDonald, and in light of the fact that two of the cold cases on the state's list of 128 originated in Wolfeboro.
"I believe we owe it to the victims' families and the victims themselves to try to pursue these cases to the extent that we can," said Bradley. "And the cost of $225,000 per year is a very manageable cost."
MacDonald explained that the state had a federal grant for the Cold Case Unit when it was first formed in 2012, but the grant has since been depleted.
"In 128 instances, we have dangerous offenders out there. They are walking free. Justice has not been served," MacDonald said. "Our victims deserve justice. Our 128 families deserve answers. And there is no statute of limitations on the crime of murder."
The state defines cold cases as unsolved homicide cases that have remained inactive for more than a year because of a lack of viable leads.
Work on cold cases is often superseded by the roughly 20 homicides and 40 to 80 untimely death investigations handled each year by the Attorney General's office, MacDonald said.
Cold cases are very labor intensive, he said, and jumping back and forth between active and cold cases wastes valuable time for attorneys and investigators.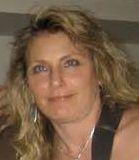 "We are looking for a very intense dedication of resources to move through and do the best we can with these pending cold cases," he said.
That dedication of resources can't come soon enough for the family members of victims who testified on Tuesday, or the 124 other families in similar circumstances.
They spoke highly of the police officers and prosecuting attorneys they've worked with, but did not shy away from expressing their frustration with the process.
"Unsolved murders in New Hampshire tear at the fabric of our society," said Lisa Post of Lyndeborough, whose sister Lynne Brennan was murdered in her Manchester home in 2010.
"We lose confidence in the police as they stop following up leads, push away our inquiries and walk away from actively pursuing justice because their case loads are high and funding is inadequate. The case goes cold along with the trust and confidence in our government."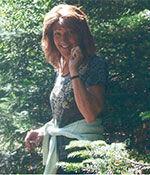 Ken Dionne, whose sister Roberta "Bobbie" Miller was murdered in her Gilford home in 2010, described the pain families experience as they transition from one investigator to another over the years.
"At this time, Bobbie's case is now on its fifth lead detective," he said. "You have no idea how hard it is on a family member to be told the detective that they have bonded with and are so hopefully looking to for answers is no longer with them."
State Police Maj. John Encarnacao urged lawmakers to consider amending the bill to add a dedicated investigator as well as the two new attorneys.
"These cold cases are being investigated by a single investigator," he said. "We need an amendment to this bill to put additional full-time investigators into the Cold Case Unit."
The Department of Justice maintains a Cold Case website with information on all the victims and a "tip form" for people who may have information to share, at https://bit.ly/2sSjHi7