Three New Hampshire communities will receive federal grants to hire police officers, including Northumberland, which will be able to increase its police force by 50% — to six — thanks to the grant.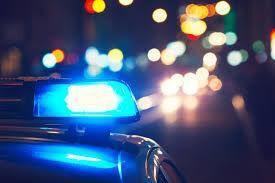 Northumberland, the tiny North Country town of 2,200, received the largest of the three COPS grants awarded in New Hampshire — $250,000, according to the U.S. Justice Department.
"It certainly helps us out quite a bit in terms of manpower," said Police Chief Peter Pelletier, who has been trying to rebuild a department that was decimated by mass departures a few years ago.
A part-time chief, he has three full-time officers and another waiting to enter the New Hampshire Police Academy.
The Justice Department announced the grants last week, part of $139 million distributed nationally. The grants emphasize community policing and agencies receiving funds committed to use them to build trust with their communities, address gun violence and other forms of violence, combat hate and extremism or support police-base resources for people in crisis, the department said.
"Additional officers will enhance community policing efforts and help us in our ongoing work to reduce crime and protect public safety in the Granite State," said a statement issued by John Farley, the acting U.S. Attorney in New Hampshire.
In New Hampshire, Salem and Epping police departments will receive $125,000 each.
Salem Police Chief Joel Dolan, whose force numbers 69, will use the grant to hire an officer to focus on the elderly.
"It's one of the most vulnerable parts of our population," Dolan said. He said the Salem Senior Center, the Salem Council on Aging and Salem Public Housing supported the effort.
Salem selectmen must OK the grant before he can move forward.
Northumberland's Pelletier, a retired state police trooper, attributed the grant to the town's grant-writing ability.
Given the size of his department, the two new officers will handle routine patrol matters. He also hopes to expand to 24-hour coverage with the additional officers.
He said opioids have hit the community hard, and about four out of every five crimes in the town are driven by illegal drugs. Other top crimes are domestic violence and crimes against children, he said.
The grant will also help neighboring towns, which rely on one another for mutual aid.
"One guy alone down there in Lancaster on the midnight shift; it's vital to get him help if he needs it," Pelletier said.
Under terms of the grant, the town must eventually pick up the cost of the officers.
Pelletier said Northumberland is growing economically, and he hopes the town will be able to afford the officer salaries after a few years.