KEENE — Alexander Waterbury, the fired Monadnock School District soccer coach, told police he had relationships with two young girls, both players on the teams he coached, according to court records.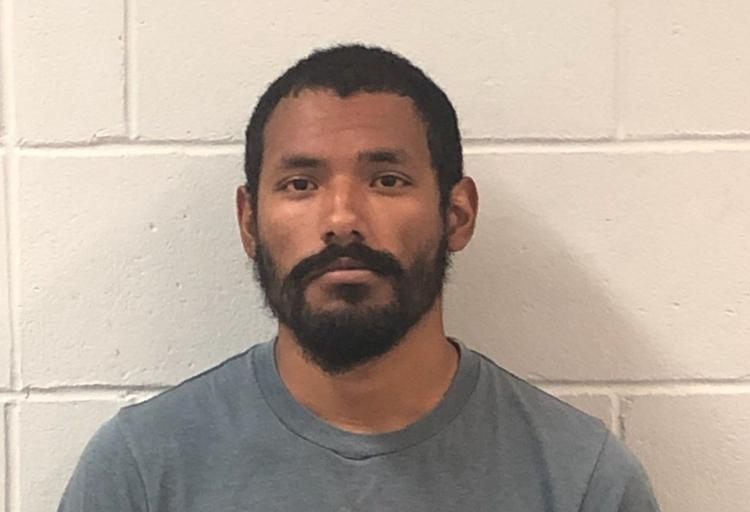 Waterbury, 24, of Keene, is being held without bail after he was charged with four counts of felonious sexual assault and two counts of prohibited alcohol sales. According to Keene Police Detective Jennifer Truman's affidavits filed in court, Waterbury admitted to police he had a "relationship" with two of his female players.
"Waterbury was ambiguous about those relationships and what they entailed," Truman wrote.
According to the charges, at least one of those relationships involved Waterbury allegedly getting one 14-year-old girl drunk on seven "nip" bottles of alcohol and then sexually assaulting her in his Main Street apartment. Waterbury told police he had both girls over to his apartment to socialize.
Waterbury was arrested earlier this week after Swanzey police received a report he was sexually assaulting one of his players, Truman wrote in her affidavit.
Waterbury was fired from his job as the Monadnock Middle School girls' soccer coach soon after Principal Lisa Spencer was informed of the alleged conduct, according to a statement released by the district Wednesday.
Waterbury started as a coach in the district last year. Waterbury is listed as a girls' coach for the private Cheshire United Soccer club based in Keene.
Club President Mark Belden said Wednesday that Cheshire United is planning to hold a forum for parents about the situation on July 30 at the Keene Recreation Center. Waterbury is no longer coaching for the club.
"Mr. Waterbury was a new coach for Cheshire United Soccer Club this past spring season from April to June. Obviously, he is no longer coaching for us," Belden said. "We feel very deeply for the family involved and sincerely hope that this was an isolated incident."
The alleged victim told police she got to know Waterbury when he was a coach at Cheshire United, according to the affidavit. She agreed to walk his dog for him, and got dropped off at his apartment. She told police that during one of her first visits, he gave her an alcoholic beverage and told her about another girl he was involved with, according to the affidavit.
"Waterbury was afraid if anyone found out about the relationship he would be 'put away, " Truman wrote.
The alleged victim continued to spend time with Waterbury at his apartment, and during one visit he brought her to a state liquor store and bought her nips, or small bottles of alcohol, Truman wrote. The girl consumed seven bottles and got drunk at the apartment, she told Truman according to the affidavit. That was the first time he sexually assaulted her.
She was assaulted three times during that incident and once more a few days later, according to the affidavit.
After speaking with police, Truman had the alleged victim contact Waterbury via Snapchat. Waterbury had already been fired by the district when the conversation took place. Waterbury blamed the girl for his firing.
"I literally lost the best job in the world. You know how that happened," he wrote, according to the affidavit.
The conversation indicated that Waterbury suspected that the conversation was being monitored by police, according to the chat log filed in the affidavit.
"Hey they are outside I just want you to know that I will never speak a word of what happened I care about you too much," he wrote.Waterbury was arrested Tuesday at his apartment on a warrant. When Truman confronted Waterbury. he shut down his police interview, according to the affidavit.
"You have all the evidence you need, then," he reportedly said.
Waterbury later decided to talk to police, according to the affidavit, and told Truman he did have sex with the child, and that he did provide her alcohol.
Monadnock Superintendent Lisa Witte said officials were shocked. She said in a statement released Wednesday that Waterbury passed a criminal background check.
"The Administration of the School District closely scrutinizes each criminal background check to screen out applicants who present with prior conduct that might pose a risk to students," Witte said.
Belden said Waterbury also passed a background check performed before he was hired at Cheshire United.
"Mr. Waterbury passed a background check via KidSafe prior to being allowed to coach and had no previous history," Belden said.
Anyone with information is asked to call Truman at 357-9820.