NASHUA — A former romantic partner of Tanya Hall, the woman who was shot to death last month in Manchester, was sentenced this week to prison after pleading guilty to domestic violence charges against Hall.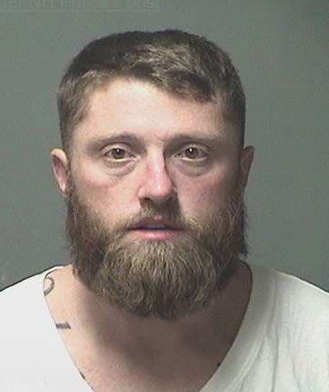 Gregory Zieroff, 34, formerly of Hudson and Epsom, pleaded guilty to four felonies and one misdemeanor charge during a plea and sentencing hearing on Monday at Hillsborough County Superior Court South in Nashua.
Although Zieroff was not involved in the shooting that killed Hall, nor did he have anything to do with her murder, Zieroff had previously been arrested for alleged domestic violence against Hall — the mother of their 18-month-old son.
On Tuesday, Hillsborough County District Attorney Michael Conlon said Zieroff pleaded guilty to three counts of domestic violence stalking and one count each of possession of a controlled drug and resisting arrest. All of the offenses occurred in 2017, said Conlon.
The indictments included several offenses that were ultimately dropped as part of the plea agreement. According to the indictments, Zieroff was initially charged with other crimes such as second-degree assault, criminal restraint, confining an intimate partner and violating a court order after previously being convicted of stalking.
The indictments state Zieroff allegedly confined Hall by "grabbing her by the hair and dragging her" while she was holding her infant son.
As part of the plea agreement for the five convictions on Monday, Conlon said Zieroff was sentenced to 2-7 years in prison for each of the first two domestic violence stalking offenses.
A separate sentence of 2-4 years suspended was issued for the remaining domestic violence stalking charge and the drug charge. He was also sentenced to a year in jail for the resisting arrest misdemeanor, which is a concurrent sentence to the initial stalking offenses, explained Conlon.
Factoring in credit for time served, Zieroff could be free in about 13 months under the minimum sentences.
However, he is still facing other charges in connection with a separate incident last October in Manchester in which he is accused of robbing a woman, fleeing from police and leading authorities on a car chase.
Hall, 34, the mother of Zieroff's son, was shot to death March 2. Justin Moura has been arrested and accused of her murder, which allegedly took place after a confrontation between Moura and Hall's boyfriend, Jeremy Winslow, inside a Manchester nightclub.