MANCHESTER — Homicide victim Jason Barry liked to joke and was a nice guy. At times he lost his way, but he wasn't someone who deserved to be shot for self-defense reasons, according to his sister, who is growing frustrated over a lack of answers in her brother's death four weeks ago.
Jessica Dannat said her brother was probably tossing his beloved Frisbee-like discs in a Union Street alley when he was shot and killed on July 19. But at this point, all she can do is speculate because police and homicide prosecutors tell her little, she said.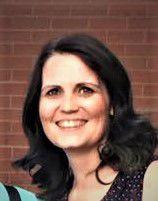 "They know who the shooter is. They have a body. There was a (security) camera on the house," Dannat said. "What is possibly happening that they're not bringing charges almost a month later?"
Barry, 42, was shot in the head while in the alley behind 874 Union St., a two-family home in a low-crime North End neighborhood. Authorities said they can't say anything more than they did in the days following his death: They know everyone who was involved, they are investigating a claim of self-defense and they are continuing to investigate.
"At this point in the investigation, just over three weeks removed from the shooting, I can't really share more than that," wrote Assistant Attorney General John J. Kennedy in an email on Wednesday. "We continue to work expeditiously, in concert with Manchester PD, and hopefully we will be in a position where your questions may be answered in the coming weeks."
Barry's is the fifth homicide this year in Manchester. Three are unresolved.
Dannat gets aggravated over the notion that Barry may have been shot in self-defense.
"My brother never carried a gun. My brother wasn't violent. He was a jokester, a nice guy. There's nothing he could have done that would need that kind of violent response," she said. He stood 5 foot, 9 inches and weighed about 165 pounds. He was shot in the face, she said.
She acknowledged that Barry lost his way at some point.
Barry had a record of 25 arrests, nearly all misdemeanors and most of them in the 2000s and early part of this decade, according to information provided by the New Hampshire court system. A 2017 felony charge of methamphetamine possession was thrown out when a judge suppressed a police search. And a 2018 felony charge of attempted shoplifting — it was a felony because of previous theft convictions — was plea-bargained down to 25 hours community service and a no-contact provision with the victim, the Walmart in Pelham.
The record also shows several court filings over support and custody of his daughter. They include petitions involving abuse and neglect, parental rights termination, parenting plans and domestic violence.
Dannat said he had been charged with driving unregistered and uninspected cars. She was surprised to hear of the domestic violence petition, and as far as she knows nothing came of it. Barry and the girl's mother, Jessica Sheridan, were on speaking terms and saw one another on occasion, Dannat said.
In previous articles, disc golf players said Barry was turning his life around, in part because of his passion for the sport, where players throw Frisbee-like discs into baskets. Manchester has two 18-hole disc golf courses and hosts tournaments that draw players from New England and beyond.
Barry had decided to go pro shortly before his death. In previous articles, disc golf players described Barry as lighthearted, helpful, and never angry or violent. A GoFundMe effort reached the $3,790 goal for funeral expenses in 23 days. Donors surpassed the goal by $1,500.
Dannat wondered if the investigation is moving slowly because her brother did not have money or influence. "I hope it's not the case of a 42-year-old poor guy vs. a 24-year-old rich kid. We don't know anyone. We don't have money," she said.
Barry's girlfriend lives in the neighborhood where he was killed. Dannat thinks her brother was waiting for her to get out of work and probably biding time as he usually did, hurling his discs, which sometimes travel long distances and may have gone from the alley on to the property at 874 Union St.
Now she struggles to go on with her life, which involves working and raising her two children. Sleep is difficult, and whenever her husband or children leave her home, she grows anxious.
"I want to grieve properly, move on and find a new normal," she said.