MERRIMACK — A local woman is facing cruelty charges after police checking on the condition of a dog said they found it living alone locked in a squalid kitchen.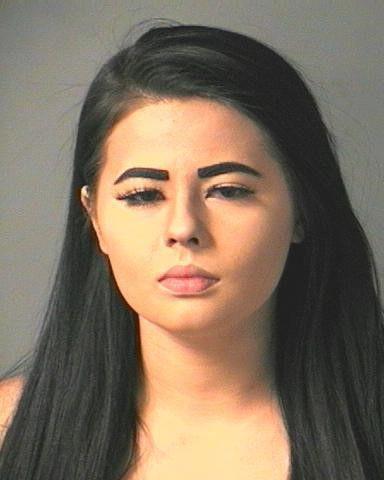 Police said the dog is in "grave" condition.
An informant last month tipped police that a German shepherd known to be living at 17 Sycamore Drive hadn't been seen since last fall.
Officers went to the house, said Merrimack police, where they "could see through the window that the dog, later identified as 'Turbo,' looked extremely malnourished."
Turbo was living in extreme squalor, police said, surrounded by feces and puddles of urine in the kitchen where it was confined. Both the food and water bowls were empty, with the water dish covered in mildew, police said.
"The residence appeared to not have been lived in for several months and there was grave concern for the condition of Turbo," police said.
At first, police tried to contact the home's owner, identified as Alexa M. Cho, 20, who did not live there. When they couldn't make contact with Cho, officers entered the house through an unlocked door and took Turbo, turning him over to the Animal Rescue League of New Hampshire for care.
Cho, who resides at 48 Brek Drive, did eventually contact the town's animal control officer after learning police were seeking her and eventually surrendered custody of the dog to the Animal Rescue League.
On Monday, Cho was charged with two counts of cruelty to animals and cited for failure to register the animal and failure to have it vaccinated. Cho was released on personal recognizance bond and is scheduled to appear in 9th Circuit Court on Aug. 22.
"As of this date, Turbo's health is grave and his adoptability is in question due to the neglect he endured," police said.
Police urged people who are unable to care for animals to contact local police or an animal shelter to make arrangements.
"There are organizations which are willing to give your animal the care they deserve," they said.