Ghislaine Maxwell, longtime confidante of sex-offender and financier Jeffrey Epstein, was arrested Thursday morning in the rural town of Bradford, living in what an FBI agent described as a gorgeous property while Epstein's victims of sexual assault lived in anguish.
Federal prosecutors in Manhattan announced her arrest on five charges Thursday morning. The FBI said agents had been discreetly keeping tabs on Maxwell, 58, for months.
"More recently, we learned she slithered away to a gorgeous property in New Hampshire," said William F. Sweeney, the assistant director of the New York office of the FBI, during a news conference. While she lived in luxury, Sweeney said, her victims suffered from the harm they experienced under Maxwell and Epstein years ago.
Maxwell, a British socialite, was recently indicted on four charges related to the transportation of minors to engage in illegal sexual activity and a fifth charge of perjury. The exploitation took place from 1994 through 1997 and involved girls as young as 14, according to the indictments. She observed and participated in some of the sexual assaults, according to the indictments.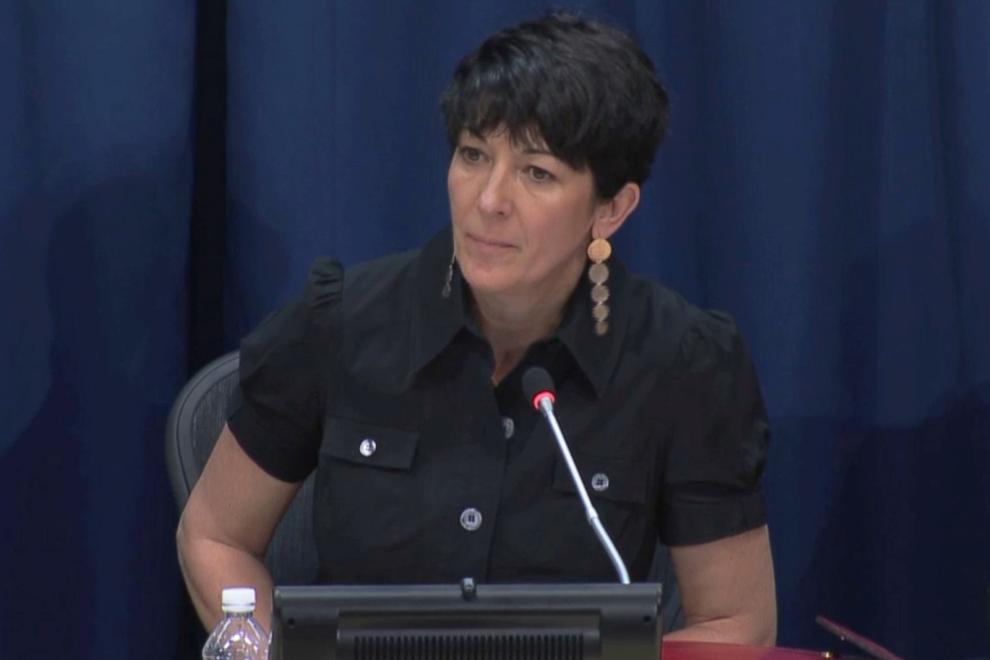 The charges stem from her relationship with Epstein, a registered sex offender who was arrested last year on federal sex trafficking charges for alleged abuses of underage girls in New York and Florida.
Authorities said Maxwell and Epstein would groom victims with shopping trips, outings to movies and travel abroad. The encounters led to questionable massages and then sexual assaults.
"She befriended the innocent, attempted to normalize sexual abuse and worked to put victims at ease, aware the entire time of the abuse that would follow," Sweeney said.
Epstein committed suicide last year while in a federal detention center in Manhattan.
The Epstein saga has raised questions about whether the wealthy, politically connected sex offender with ties to both President Donald Trump and former President Bill Clinton was able to pressure state and federal officials to get leniency for his crimes.
Maxwell was arraigned in a video conference with a federal magistrate judge in Concord.
Her New Hampshire lawyer, Lawrence Vogelman, said she consented to detention in New York.
She reserves the right to seek pre-trial release once she is in New York, Vogelman said.
During the news conference, the acting U.S. Attorney for the Southern District of New York, Audrey Strauss, would not say how long Maxwell had been in New Hampshire nor whether Maxwell owned the property where she was arrested. Bradford is a rural town of about 1,600 in the Lake Sunapee region.
The arrest involved FBI agents from New York, Boston, New Haven, Conn., and Albany and members of the New York Police Department crimes against children task force.
Bradford police referred questions to the FBI.
Maxwell, the daughter of the late media tycoon Robert Maxwell, dated Epstein for years.
Years before his 2019 arrest, Epstein had resolved similar allegations with a plea deal to state charges in Florida that allowed him to spend a little more than a year in jail and leave daily for work — an arrangement widely criticized as too lenient.
The investigation into Epstein's conduct continued after his jailhouse death and ensnared Britain's Prince Andrew, another old friend of the financier.
Federal prosecutors complained earlier this year that the royal has provided "zero cooperation" to authorities.
One of Epstein's accusers, Virginia Roberts Giuffre, claims she was paid by Epstein for sexual encounters with the prince when she was 17 years old. The prince has denied any wrongdoing.
Epstein's alleged victims continue to pursue lawsuits against his estate, valued at hundreds of millions of dollars.