NEW BOSTON — 'Tis the season for gift cards — and for scammers.
And the combination of the two can cost an unsuspecting victim a small fortune.
That's what happened to Ed Gallap of New Boston, after a scammer posing as a government agent convinced him to purchase more than $3,000 in gift cards and scan them into his computer.
But this is not your typical scam story. It has a happy ending.
Solid, old-fashioned detective work led investigators from the New Boston Police Department to an international crime ring and a shipping container full of electronics in Hong Kong. And thanks to the doggedness of his local police and the help of a major retailer, Gallap is going to get his money back.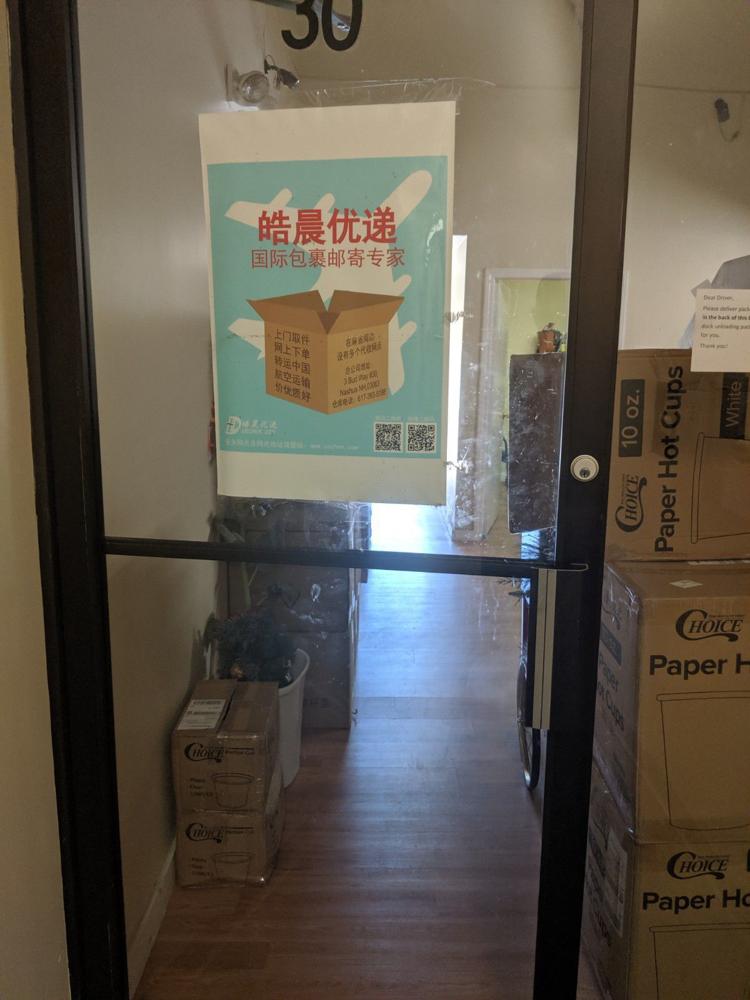 The wild tale began in September when a male caller, identifying himself as a Homeland Security agent, told Gallap that his computer had been compromised and his email address had been associated with some inappropriate activity.
It could be fixed, the fake agent told him, but he'd have to spend some money. Over the course of several phone calls, Gallap offered to pay by check or a credit card, but the man said it would have to be gift cards — Best Buy gift cards, to be specific.
"So I took off and went and got them, and well, that's what started the whole darn trouble right then," Gallap said.
As instructed, he purchased $1,500 worth of Best Buy cards at two different Walgreens stores, then scanned them into his computer. But the man called back to say that someone had hacked into his computer. "He said that they didn't get them. They were confiscated by somebody else that had tapped into my computer, so I had to go get some more," Gallap said.
That was a Sunday afternoon, and Gallap headed out to purchase more cards. And that timing was a bit of luck.
Gallap calls his sister in California every Sunday afternoon, but that day, he was so distracted that he forgot. "I was out chasing money cards again, and when I got home it was really late," he said.
By then, his worried sister, daughter and grandson had all tried to reach him. When he explained what was going on, his daughter, who lives in Merrimack, got moving. She came to his house, grabbed his computer and brought him to the police department, where Gallap told his story.
Gallap, who is 83, said he never expected anything to come of it; he figured he was out the money. He lives on Social Security and the pensions that he and his late wife collected from their previous employment in California.
The trouble with gift cards, explained Sgt. Stephen Case, the New Boston police prosecutor, "is that anybody can use them. They're not easily traceable."
By the time he went to police, Gallap was getting three or four calls a week; there was always the same background noise and the caller had an accent. "Once they have identified somebody that's willing to purchase these gift cards, they'll keep it going with that same individual," Case said. "They'll try to keep stringing the same person along."
How the scam works
Here's how the scam works, according to Case: The scammers disperse Best Buy gift cards stolen from victims all over the country to others involved in the scheme, who combine them to purchase big-ticket items such as laptops and computer tablets from Best Buy. The purchased items are then mailed via UPS or FedEx to shipping centers, which bundle hundreds of such items into large shipping crates that are then sent overseas to stores that sell them for fat profits.
Scammers often target seniors because they aren't as familiar with new technology, and they "have a lot of faith in government," Case said. "They purport themselves to be from Homeland Security. As soon as somebody who's elderly hears that, they go, 'You've got my attention.' It happens all the time."
"And the way these scams work, if they call 10,000 people in one day and if they get four people to bite, they've made a lot of money."
It's an international crime ring involving many, many people, Case said, noting the scammers bundle gift cards from several victims to purchase the items, making it harder to trace.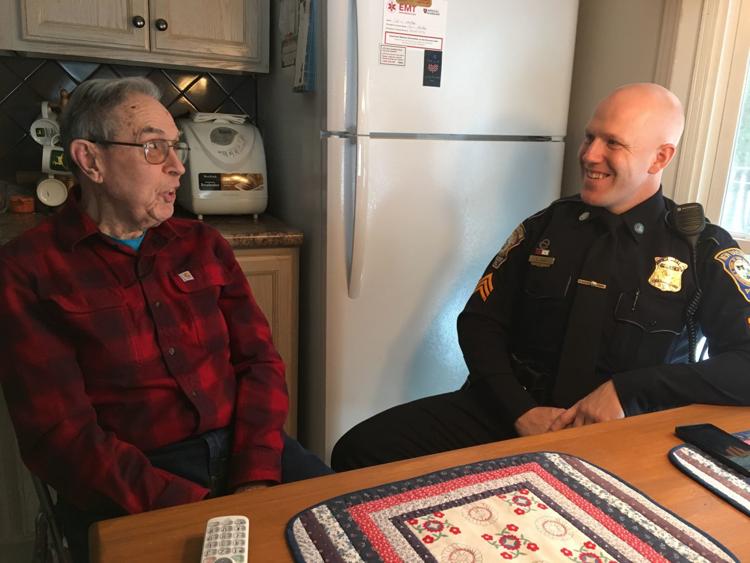 But New Boston police officer Andrew Vollaro managed to do just that, working with Best Buy's corporate legal division to trace the serial numbers on Gallap's gift cards, Case said. They learned the cards had been used in several states to purchase laptops and computer tablets, all high-value Apple products.
Nashua connection
And it turned out that some of those very items had ended up right back in New Hampshire, mailed to a Nashua shipping company called EasyDS LLC. New Boston officers worked with their counterparts in Nashua, who obtained a search warrant for the company, which leases a warehouse in a strip mall on Bud Way.
EasyDS LLC has been in business in New Hampshire since 2015 and is listed in good standing on the Secretary of State's website. Its principal purpose is to "distribute, package and ship products," according to its 2019 annual report on file in Concord.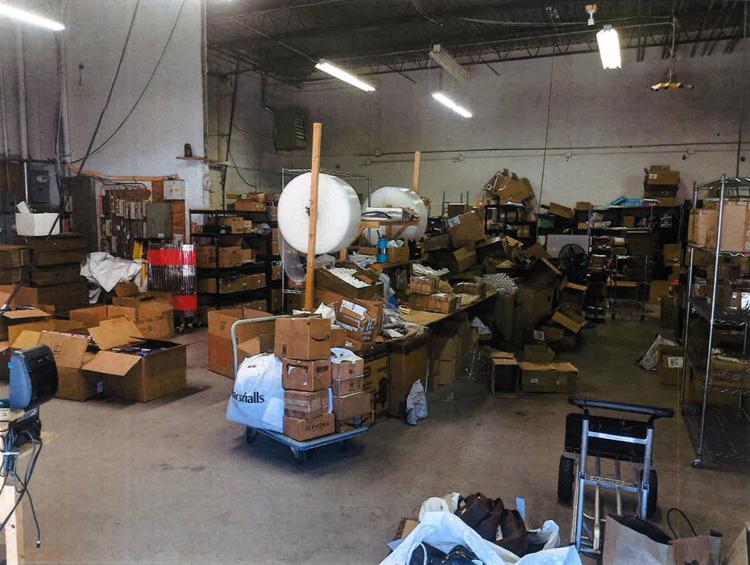 Company managers, Case said, were cooperative with police, providing tracking information that showed the crate containing the Best Buy products had been shipped to Hong Kong, destined for a store there that sells electronics goods. "We've tracked it down to an address in Hong Kong," Case said.
A manager who answered the phone at EasyDS LLC said his company was not involved in anything illegal, comparing its business to that of FedEx or UPS. He said they have their own tracking system, which allowed them to help New Boston police locate the crate that contained the merchandise purchased with Gallap's gift cards. "We are a legitimate company. We are doing things correctly," said the manager, who said he did not want his name in the newspaper.
With the company's help, police arranged to have three items purchased with Gallap's cards sent back to New Hampshire. Case then approached managers at the Best Buy store in Manchester, who agreed to take back the three recovered items and reimburse Gallap for his lost money.
Everyone loves gift cards — even scammers. That's why Best Buy is teaming with AARP and the National Association of Attorneys General (NAAG) t…
Best Buy has been proactive about gift-card fraud, posting warning signs in their stores, and teaming up with AARP and the National Association of Attorneys General on a public awareness campaign.
Best Buy spokesman Claire Larson said her company was happy it could work with New Boston police to help Gallap. "It's rare that scams like this end with good news," she said. "It's a reminder that thieves are smart and can trick anyone."
"Customers should know that if anyone is asking for payment with a gift card, it's fraud and they should report this to authorities immediately," Larson said. "Additionally, customers should never provide their gift card and pin number to anyone they don't know because once those numbers are gone, so is your money, and the chance of getting money back is very rare."
Gallap, who moved to New Hampshire from Idaho 3½ years ago to be closer to family, knows he is fortunate to be getting his money back. And he marvels that police in his adopted hometown cared enough to pursue the investigation across the country and the world.
'Thrilled' with results
"Here we are in a little town called New Boston, New Hampshire, and we've got a small police department, and my good gravy, look what they did," he said.
Case said he's "thrilled" with what his investigators accomplished. "This is why we push on these cases, to make our victim whole," he said. "At the end of the day, if we can't prosecute it, we can't prosecute it. But if our victim gets some satisfaction … that's what we're aiming for in these cases."
The story doesn't end there.
A week or so ago, Gallap got another call from a man who left him a message; there was the same background noise. This time, he immediately called police. Case came to Gallap's house and listened to the recording: A caller identifying himself as "Mike from Microsoft" said they have a refund check for "Mister Ed" for $4,000 but they need his signature.
Case called the number back. Identifying himself as a New Boston police officer, he asked, "Why are you looking to give him a restitution check?"
"And I haven't had a call from them since," Gallap said.
The Federal Trade Commission warns that gift cards are "a popular way for scammers to steal money from you."
"Gift cards are for gifts, not payments," the agency states on its website. "Anyone who demands payment by gift card is always a scammer."
Lesson learned
No government agency is ever going to ask for gift cards, Case said. And he advised, "If you ever find yourself in a situation where you're questioning whether or not something is legitimate, just hang up and call the local police department and run the scenario by them."
Gallap said he's not embarrassed about what happened. "Not really, because it's a lesson I learned," he said. "I goofed."
But he said it has shaken his faith. "When you're growing up, you learn to trust people, that they're going to be honest," he said.
"It's just one of them dad-gummed things," he said. "Someone calls, they give you a name, you'd figure it was a legal situation."
"Now you can't trust anybody. It is really sad."