BRENTWOOD — Negligent homicide charges are being dropped against a woman accused of driving drunk when she struck and killed a pedestrian in Seabrook largely because police never reconstructed the accident scene to provide key evidence needed for prosecution, Deputy Rockingham County Attorney Jennifer Haggar revealed Wednesday.
The admission, which raises questions about the handling of the investigation into 51-year-old Andrew Dobson's death on the night of Oct. 21, 2018, followed a four-hour bench trial Wednesday in Rockingham County Superior Court in which the driver, Dawn Marie Barcellona, is now charged with only one count of misdemeanor driving while intoxicated.
Barcellona, 58, of Salisbury, Mass., did not testify in the trial before Judge Daniel St. Hilaire, who is expected to issue a finding in the coming days.
While she could have faced several years in prison if convicted of the felony negligent homicide charges brought earlier this year, the most she could face on the DWI charge is a $500 fine and a loss of license.
Barcellona told police and some witnesses at the scene that Dobson, of Salisbury, Mass., stepped out in front of her while she was driving on Route 1A near the Seabrook-Salisbury town line.
But other witnesses testified that Barcellona smelled of alcohol and admitted to drinking earlier in the night.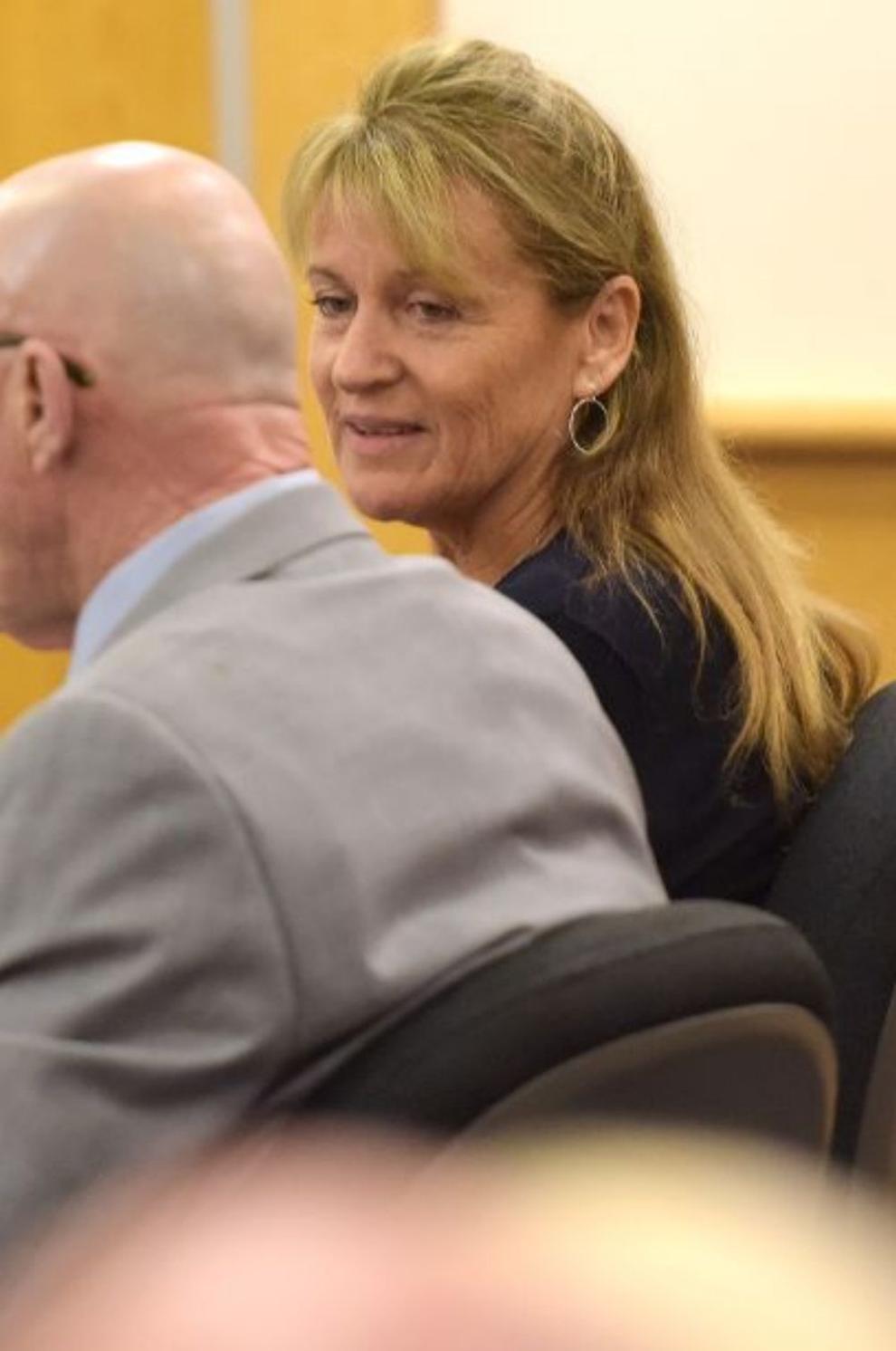 Barcellona told police that she had two white Russians, but a bartender who served her testified that she had served her three drinks.
A server at the Seaglass Restaurant and Lounge in Salisbury, Mass., Barcellona met up with some coworkers for a few hours at Capri Seaside Italian Grille and Bar in Salisbury before the accident.
While Barcellona's coworkers testified that she showed no signs of impairment that night, Haggar presented evidence of a text message that Barcellona sent to one coworker shortly before the crash in which she suggested she was drunk.
The handling of the case and the police investigation has frustrated Dobson's family members, many of whom packed the courtroom for the trial. They have questioned why there was no accident reconstruction.
Stephen Jeffco, Barcellona's defense lawyer, was also critical of the way police investigated and questioned why a police dash cam video that was supposed to show his client performing field sobriety tests was never turned over.
Haggar confirmed that the video has never been provided and said she was only told that it "doesn't exist."
"Either it wasn't working or it wasn't properly downloaded and it recorded over itself," she said.
After the trial, Haggar said police should have performed an accident reconstruction at the scene.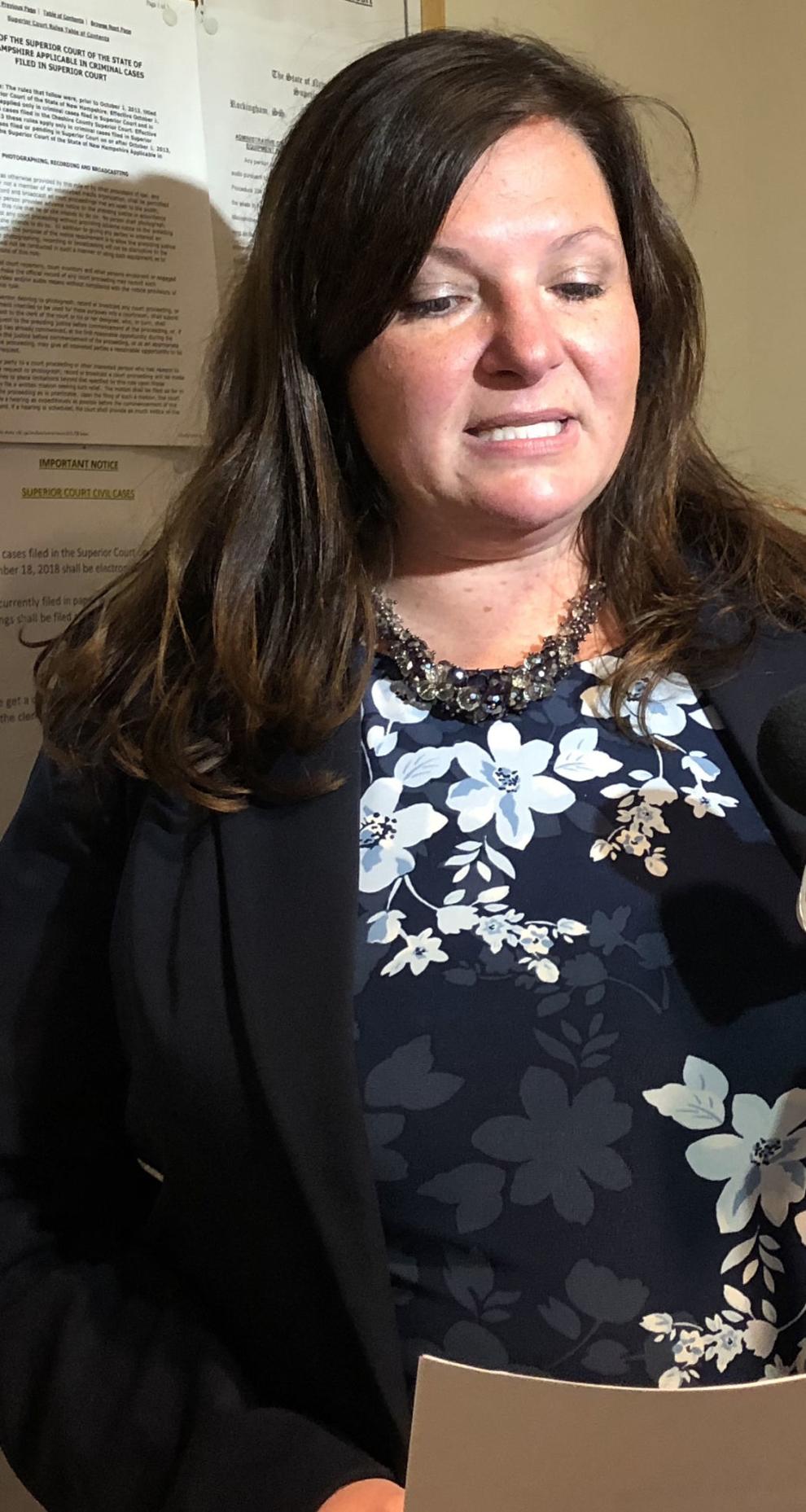 She said there was "miscommunication" between Seabrook police and the State Police Collision Analysis and Reconstruction Unit.
"An expert team was not sent out to reconstruct the scene. Therefore, Miss Barcellona's speed and the location of Mr. Dobson at point of impact as well as other pertinent items of evidentiary value were not able to be ascertained," Haggar said.
While Seabrook police conducted roadside field sobriety tests, which resulted in Barcellona's arrest at the scene of the accident, Haggar said a legally inadmissible blood test was conducted at approximately 10:30 p.m. — more than two hours after the accident — showing a result of .05; the legal limit for impaired driving is .08.
Search warrants were then granted and legally admissible blood tests were done at 1:14 a.m. and 2:23 a.m., which showed her blood alcohol level was .00, Haggar said.
"Therefore, there was no legally admissible blood evidence of Miss Barcellona's impairment," Haggar said.
When talking to witnesses, she said there were also discrepancies in the location of some physical evidence, including Dobson's shoes.
Some evidence may have been "inadvertently disturbed" by civilians helping at the scene or emergency medical personnel, Haggar said.
She said it's difficult to know where the point of impact occurred, suggesting that it's possible the accident happened in Massachusetts.
"The state is required to prove that this crime occurred in New Hampshire beyond a reasonable doubt in order to sustain a conviction of felony negligent homicide. As a prosecutor, if I am left with such questions, I ethically cannot bring this case to a jury to ask that they answer them beyond a reasonable doubt. I share the frustration and the dissatisfaction regarding this case. I know this does not bring the Dobson family justice or a sense of closure or fairness for the loss of a loved one. No family should ever have to endure this suffering," she said.
Dobson's brother, Sean Dobson, said the family wants answers as to why reconstruction wasn't done.
"Pretty much we're disgusted by the way the whole thing went. So, there are questions that we want answered and we will get them answered," he said.