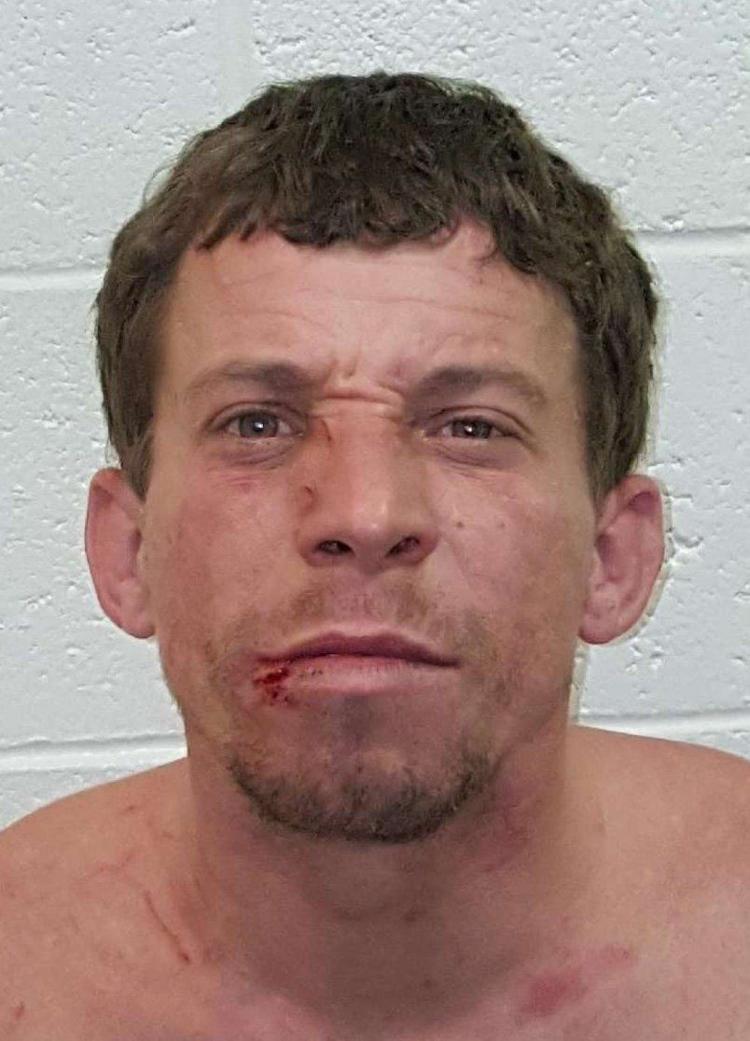 KEENE — A city man indicted for multiple felonies related to a Keene Inn stabbing last fall allegedly wielded a distinctive revolver-shaped knife in the attack.
The Cheshire County grand jury has indicted Mark Dennis, 32, for first-degree assault, second-degree assault and being a felon in possession of a deadly weapon, according to court records made public Monday.
Court records included a photo of the knife allegedly used in the Nov. 28 attack on Devon Gordon, 33, of Troy, who was stabbed in the abdomen. The knife had a pistol grip and frame of a revolver with the blade protruding where the barrel would be.
Keene Police Det. Andrew Lippincott wrote in his affidavit that Dennis was in handcuffs by the time he arrived at the motel the night of the stabbing.
Responding to a reported fight about 11:30 p.m., police were met by Devon Gordon, 33, of Troy, walking toward them and bleeding extensively from an abdominal wound, according to court records.
"Please help me," Gordon said.
Police learned Gordon had come from Room 119. Dennis and another man, Gary Covey, 42, came out when ordered to do so.
According to Lippincott, Dennis was agitated at being handcuffed and threatened the arresting officers.
Covey allegedly told police that Dennis and Gordon argued before Dennis stabbed Gordon. Dennis told officers a different story, that Gordon had head-butted him and fallen forward onto the knife.
Dennis is currently free on personal recognizance bond. According to the indictments, his prior felony conviction was in 2007 in Florida for burglary.