MERRIMACK — A lawyer representing Nancy Bucciarelli, the woman accused of pushing her dog into a lake and watching it drown, is asking the public to stop rushing to judgment without all the facts and to end the harassment of his client.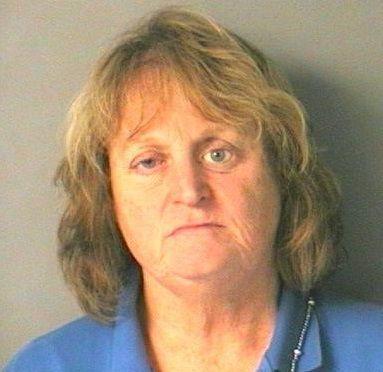 Rusty Chadwick, the attorney representing Bucciarelli, said aside from the hundreds of online comments expressing rancor toward the Merrimack resident and Hudson business owner, she has received feces in the mail as well as letters attacking her and calling her names.
"It just hasn't stopped," Chadwick said. "She's living in fear of people coming to her house or people following her around."
One person wrote, "I hope your children and grandchildren drown," Chadwick said.
He said Bucciarelli is buying home security cameras and lights, all to feel secure amid the threats.
In a news release, Chadwick said Bucciarelli did not purposely hurt her dog and that the drowning at Naticook Lake, for which she was arrested on June 14, was an unfortunate accident, and pointed to examples of how the 11-year-old golden retriever was well-loved and cared for by Bucciarelli.
Chadwick said Bucciarelli took her dog, Bailey, to the veterinarian's office for a rabies shot just three days prior to the incident and groomed him twice a month. He said he has text messages from Bucciarelli to her daughter while at work asking her to put Bailey's stress vest on during a thunderstorm. All this points to Bailey being a beloved member of Bucciarelli's family, he said.
Bailey also was always a fan of the water, Chadwick said. He said they have videos of the dog swimming to retrieve stones, one of the games he would play.
"I'm just asking for people to dial it back, take a breath," Chadwick said. "I don't want to be forced to comment on the case and provide facts, but that's what I did because there's a whole other story here."
Some of the people threatening and harassing Bucciarelli are using their real names, Chadwick said. He said he will be sharing a list of at least a half dozen names to police for possible follow-up.
"Whenever there is an animal case, people will throw caution to the wind and assume the worst of somebody," Chadwick said.
Bucciarelli was due to be arraigned on a Class B misdemeanor animal cruelty charge at the 9th Circuit Court Merrimack District on Thursday, but, in a twist, that court appearance was canceled and the case was transferred to the Hillsborough County Attorney's office Wednesday, according to Merrimack police.
"We take these cases very seriously," Merrimack Police Chief Denise Roy told the Union Leader when reached by phone Friday.
When asked why the transfer took place, Roy said they have a competent prosecutor in whom she has full confidence, but she said Hillsborough County Attorney Michael Conlon has "demanded" all dog-related animal cruelty cases in Merrimack be sent to his office.
Roy said the police have been told to submit five dog cruelty cases from the past 12 months to the county attorney so far, even though the cases will still be tried as misdemeanors. She said she met with Conlon on Wednesday to ask why, but she said his answer was not to her satisfaction.
Conlon, she said, believed that after one animal cruelty case in Merrimack was pleaded down to a violation, that his office could do a better job.
"According to them, they feel that justice can be better served through the County Attorney's office," Roy said.
She said Conlon has not demanded dog cruelty cases from any other towns.
Phone calls for comment to the County Attorney's office were not returned.
Chadwick said no court dates are pending for Buccarelli's case at this time.
"We're asking for police reports so we can review them, and hopefully have a conversation in a prosecutor's office before a decision is made," Chadwick said.