LITTLETON — An 85-year-old man shot and killed his wife, then turned the gun on himself in what authorities described Wednesday as a murder-suicide.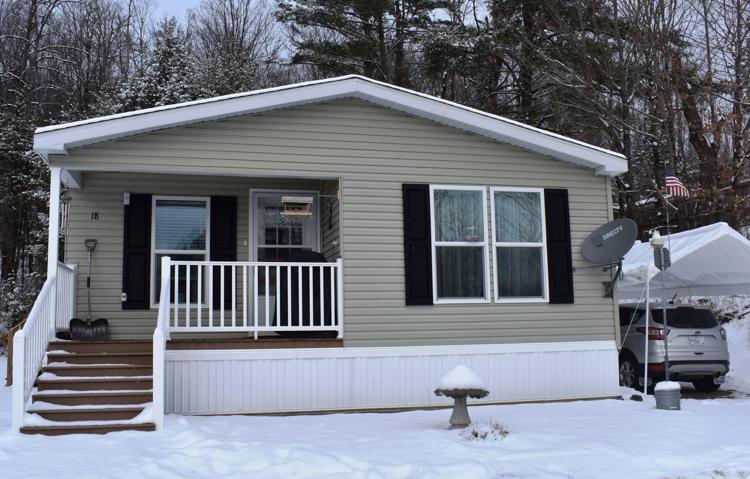 The two were identified as Clarence W. Sleeper, 85, and Gertrude H. Sleeper, 84, both of 18 Hilltop Manor. The couple was found dead after a welfare check Tuesday at their home in the Hilltop Manor Mobile Home Park, officials said.
New Hampshire Chief Medical Examiner Dr. Jennie V. Duval said Gertrude Sleeper and her husband both died of a single gunshot wound to the head.
"Although the investigation into the circumstances surrounding these two deaths remains active and ongoing, it appears that Mr. Sleeper shot and killed Ms. Sleeper, and then shot and killed himself," said Attorney General Gordon J. MacDonald, New Hampshire State Police Col. Christopher J. Wagner and Littleton Police Chief Paul J. Smith in a statement.
On Wednesday, a neighbor of the Sleepers who asked not to be identified said that while she knew the Sleepers for only about five months, "I was friendly with them."
She said that Gertrude Sleeper had recently been working through a medical challenge.
Overall, the neighbor said, "they were sweet, sweet people."
She said she and the Sleepers got along well because they were all of a similar age, adding, that "they didn't go out too much," but did host her often as a guest.
"It was always a pleasure to be there," because the Sleepers had traveled a lot and spoke about their adventures, the neighbor said.
She said the deaths were unexpected.
"I had no sense this was going to happen," she said.
Another neighbor said the mobile home park is made up of a mixture of residents, with those over the age of 50 in the majority.
The resident said the mobile home park is "a good place to live," adding that in 10 or so years there, there have been "no problems."