NORTHFIELD — Northfield police arrested a 31-year-old local man Friday in connection with a burglary caught on a homeowner's surveillance camera.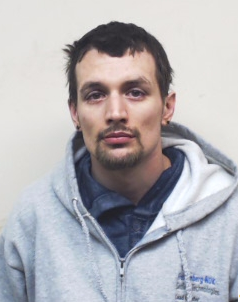 Brennan Szanto has a long criminal history including burglary, receiving stolen property, loitering or prowling and theft by unauthorized taking according to police.
Last Tuesday, a homeowner at 32 Bean Hill Road told police a surveillance camera had captured a man breaking into his house just after 2 a.m. and then returning to the same residence for a second burglary attempt at 4:30 in the morning.
Police officials said they believed Szanto tried to burglarize other residences in the neighborhood.
Northfield police posted the home video on social media and officials said this contributed to receiving "countless leads" that helped break the case.
Tilton police also assisted with this investigation, officials said.
Szanto was being held in Merrimack County Jail on $10,000 cash bail for four counts of burglary.
He will be arraigned Monday in Merrimack County Superior Court.