LONDONDERRY — A 24-year-old Londonderry man who has had several run-ins with police and has a drug history is being held without bail in the shooting death of a local minister.
Brandon Castiglione, 24, waived arraignment Wednesday in Rockingham County Superior Court on a second-degree murder charge alleging he killed 60-year-old Luis Garcia by shooting him in the neck.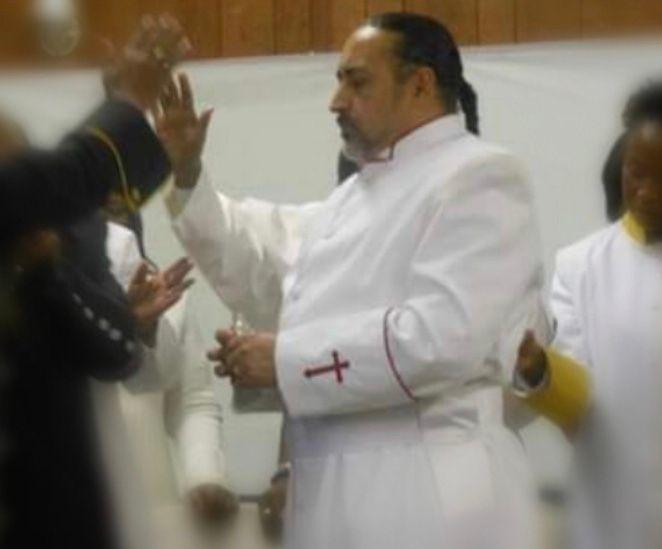 Family members said Garcia was an ordained minister at New England Pentecostal Ministries in Pelham.
According to Assistant Attorney General John Kennedy, police were called to 15 Ridgemont Drive around 2:30 p.m. on Tuesday where they found Garcia dead inside the home, which is owned by Castiglione's father, Mark Castiglione.
A neighbor told the New Hampshire Union Leader that he recalled hearing a loud boom around 2:10 p.m.
Kennedy said Castiglione and Garcia were known to each other, but added that it was too early in the investigation to comment on the nature of their relationship.
Garcia's family said he knew the Castigliones through the church and that he had been doing some painting work at their Londonderry home. They said Garcia had been trying to help Brandon Castiglione before his death and that they don't know exactly what happened on the day of the shooting.
"He was a Superman stopped by a bullet. He was a Christian Batman hit by a Joker," said one family member.
Castiglione, who grew up in Londonderry, has had many contacts with law enforcement. The courts have 18 cases on file between 2012, when he was 18, to the present. Most recently, he was charged with disorderly conduct in 2017 and pleaded guilty last year.
Perhaps the most significant charges were in 2013 when Londonderry Police discovered marijuana, hash oil, psychedelic mushrooms, measuring tools cash and several guns, including assault-style rifles, at his father's house, according to court documents. Police also seized more than $1,500 in cash.
Castiglione was charged with possession of controlled substance with intent to distribute, unlawful manufacture of a controlled drug (butane honey oil), possession of drugs (mushrooms and marijuana) and alcohol while under the age of 21.
The target of the search warrant on Sept. 30, 2013, was Brandon Castiglione.
"However, his father was also considered to be a person of concern, due to his involvement in previous illegal activity at the residence, and his history of possessing firearms," an affidavit states.
Brandon Castiglione ultimately pleaded guilty to possessing marijuana and hash oil, a controlled drug, in 2014, court records show.
Evidence obtained during a previous search of the Ridgemont Drive home in May 2013 was thrown out by a judge who ruled the search illegal. The drug-related charges were later dropped.
In a motion to suppress evidence seized, including marijuana and equipment used for growing marijuana, James Moir, Castiglione's lawyer at the time, detailed how police responded to the Ridgemont Drive home after Castiglione's girlfriend had called 911 because he stated that he wanted to hurt himself. The 911 operator heard a struggle and the line disconnected; the girlfriend later told police that Castiglione bit her.
In another motion to reduce bail in 2013, Moir referred to a serious all-terrain vehicle accident that Castiglione was involved in in 2012. He suffered fractures, was unable to walk for several months, and was prescribed "powerful opiate painkillers," Moir wrote.
"Initially he took the medications as prescribed, but due to his reaction to medication and his concern with opiate addiction, he began more natural treatment for pain," he wrote.
At one point in 2013, family members wrote letters to the court expressing their disappointment after learning about charges against Castiglione, but they also described him as someone who comes from a loving family who was hoping for a bright future.
His cousin, Katelynn Castiglione, wrote in a letter that he was a "smart, caring, non-violent, peace-loving person."
At the time, his uncle, Gary Castiglione, called him a "caring, kind, polite, intelligent, fun loving kid."
His grandparents, Angelo and Margaret Castiglione, wrote in a letter that Castiglione has "loved and respected us and all the members of our family. He feels extremely remorseful for the shame he has put on our family and regrets it all. We think he has learned his lesson and with our help will make amends and go on to bettering his life."
Anyone with information is asked to contact State Police Sgt. Stephen Sloper at 603-628-8477.