DOVER -- A Maine man has been found guilty of indecent exposure and lewdness for exposing his genitals and touching himself in front of two girls at the Somersworth Walmart.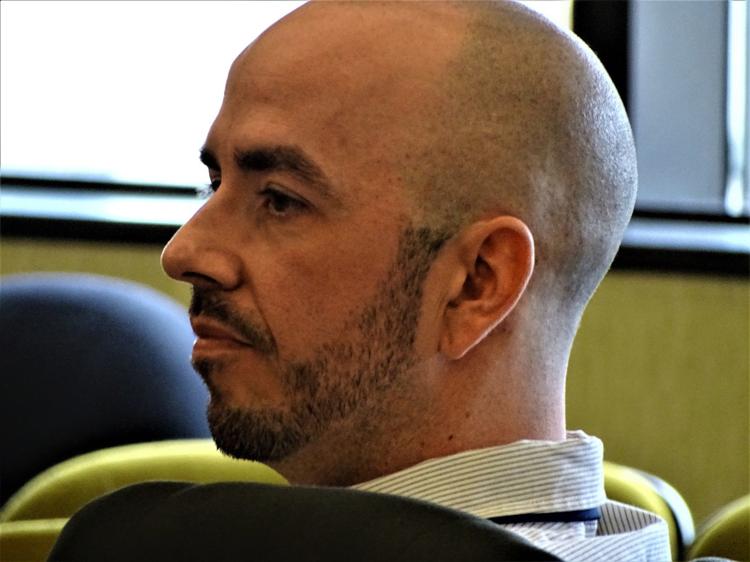 It took a jury just two hours to find Christopher Dastrup, 34, of South Berwick, guilty Tuesday afternoon after closing arguments in his six-day trial at Strafford County Superior Court.
Prosecutors used video surveillance video to show Dastrup noticed the girls while they were playing an impromptu game of hide-and-go-seek with their father. He first exposed himself to them near bins close to the toy section and then followed them to a section near the men's clothing section and grocery area when he exposed himself again a second time.
The girls were 5 and 11 years old.
Deputy County Attorney Timothy Sullivan gave credit to the older girl, who told her father what Dastrup had done.
"I would just credit the victim who had the strength and courage to speak out when she saw something was wrong," Sullivan said.
Sullivan also credited the Somersworth Police Department and Walmart employees for their help with the investigation.
Dastrup's attorney, Sven Wiberg, claimed last week during opening statements that there was another man who committed the crimes and that police zeroed in on his client.
Dastrup is already a lifetime registrant on the Maine Sex Offender Registry, having been convicted in Oregon of two or more similar offenses.
Dastrup is expected to be sentenced within the next 90 days. He faces up to 60 years in prison on the four felony charges.