The man arrested in the shooting of a pastor and a bride during a wedding ceremony at the New England Pentecostal Church in Pelham is facing four more charges, authorities said.
A witness told the Union Leader that Dale Holloway, 37, approached the pulpit Saturday morning and fired a few rounds before getting tackled by a church deacon and wedding guests.
Bishop Stanley Choate, 75, was shot in the chest and Claire McMullen, 60, the bride, was shot in the arm.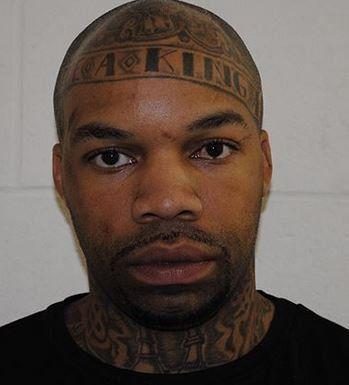 On Sunday, the Attorney General's office announced four additional charges were filed against Holloway: the attempted murder of Choate for aiming a firearm and shooting him in the chest with the intent to murder him; being a convicted felon in possession of a firearm; second-degree assault for recklessly causing bodily injury to McMullen by means of a deadly weapon; and simple assault for hitting the groom, Mark Castiglione, in the head with a firearm.
Holloway will be arraigned on the four new offenses, as well as the original first-degree assault charge for causing bodily injury to Choate by means of a deadly weapon, on Tuesday at 1 p.m. in Hillsborough County Superior Court in Nashua.
Holloway is the step-son of Luis Garcia, a 60-year-old ordained minister from Manchester who was shot and killed Oct. 1 at the Londonderry home of Mark Castiglione. His son Brandon Castiglione, 24, is charged with second-degree murder in that shooting.
Garcia's funeral services were scheduled for noon Saturday at New England Pentecostal Church, and were canceled after the shooting.
When asked if Saturday's shooting could be motivated by revenge, Senior Assistant Attorney General Benjamin Agati said "we're certainly looking into that as a possibility … but I can't make that conclusion."
He said Holloway referred to Garcia as his "dad."
"I think the motive for his actions will take a little more digging," Agati said Sunday after the new charges were announced.
The circumstances that led to Garcia's death have not been outlined by authorities. But Garcia's family members have said he was at the house for a painting job, and that Garcia had been counseling Brandon Castiglione.
As of Sunday evening, Bishop Choate was still listed as in serious condition, according to Agati.
McMullen was expected to be discharged from Southern New Hampshire Medical Center in Nashua on Sunday. Castiglione was treated at the same hospital for a minor injury after he was struck in the head.
Pelham police had Holloway in custody at the police station Saturday. Agati could not comment on where he was being held as of Sunday.
Agati said investigators had finished searching the crime scene at the church by noon Sunday. Police continued to interview witnesses over the weekend.
Church leaders announced online that services were cancelled between Oct. 12 and Oct. 20, and CCF Ministries in Lowell offered to provide a space for worshippers in the meantime.
Manchester mayoral candidate Victoria Sullivan said Choate performed her and husband Buddy's wedding ceremony.
"Bishop Choate married us," said Sullivan on Sunday. "He dedicated our children to the church. He is a wonderful person. He helped us through a very difficult time a few years back when my husband was diagnosed with cancer and I was pregnant. My heart goes out to he and his wife."
Sullivan said she learned of Saturday's shooting while knocking on doors as part of her campaign.
"He has been such a father figure to so many young people coming through that church," Sullivan said of Choate. "He must have been an unintended victim of the shooting. I can't believe someone would have targeted him."
Sullivan said Bishop Choate's son, Mark, is pastor at NEP House of Praise church on Elm Street in Manchester.
On Sunday, NEP House of Praise posted a message on its Facebook page regarding Saturday's shooting: "We solicit your prayers at this time for the family. The family would plead with everyone to refrain from any acts of violence. That is not what the Bishop would want. And remember God is still in control."
On Sunday, crisis counselors were made available from noon to 5 p.m. at the Sherburne Hall community center in Pelham.
Anyone with information about the case is asked to contact Sgt. Kelly Healey at the State Police Major Crime Unit at 603-628-8477.