NEWPORT — The Newport man convicted of assaulting four different children in the 1980s and 1990s is headed to New Hampshire State Prison for up to 45 years after he was sentenced Monday in Sullivan Superior Court.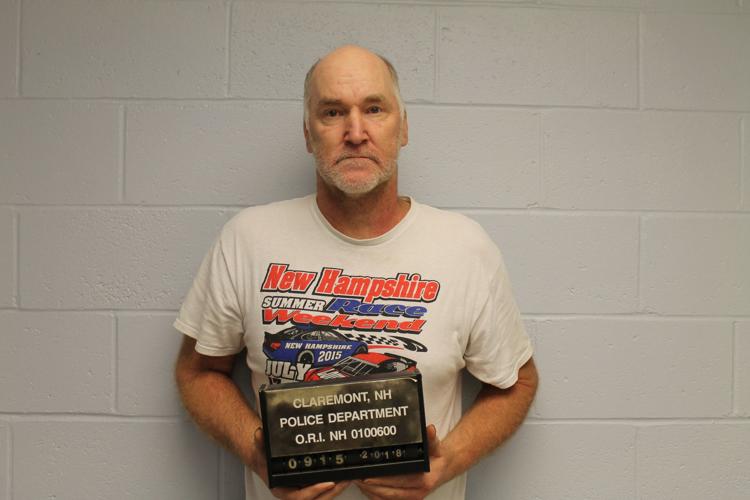 Alan W. Wirkkala, 52, was convicted on two counts of aggravated felonious sexual assault at trial last month, and in recent days he also entered into a plea agreement in which he pleaded guilty to two charges of first-degree assault, according to Sullivan County Attorney Marc Hathaway.
"This outcome is a credit to the courage of the victims," Hathaway said.
Wirkkala was facing 17 felony charges for sexual abuse after he was arrested in September of 2018, however the case became complicated when he went to trial. Wirkkala never went on trial on all of the charges at once, but in two trials on smaller batches of charges; he was found not guilty on some counts, and the jury ended up hung on others, Hathaway said. The third trial last month brought the first convictions on two counts of aggravated felonious sexual assault.
After the guilty verdicts, Hathaway said his officer started working on plea agreement negotiations to settle the case.
The broad terms of the sentence will have Wirkkala serve a minimum of 20 years and a maximum of 45 in New Hampshire State Prison.
Two women went to Claremont police in 2018 to report they had been sexually assaulted by Wirkkala when they were children. Two more victims would make reports to police as Wirkkala's case gained attention.
Hathaway said Claremont police and other area law enforcement officers pulled together for the investigation and worked countless hours with his staff. He also credited the work the victims did, and the help the victims got from the Sullivan County victim witness coordinators office and from Claremont's Turning Points Network.
"A lot of people played a role in this," he said. "It's a good day for those four women and it's a good day for our community."
As part of the case's resolution, Wirkkala also received a two- to seven-year sentence suspended for the next 45 years, after he pleaded guilty to second-degree assault for assaulting another prisoner in the Sullivan County House of Corrections.