LACONIA — A man wanted on multiple warrants was arrested on charges of being a fugitive from justice, criminal threatening and harassment, police said Sunday.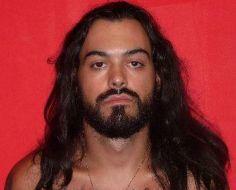 Aaron J. Capaldi, 26, was taken into custody around 5:20 p.m. Saturday by members of the Belknap County Regional Special Operations Group, Laconia police said in a news release.
According to the news release, police received a tip that Capaldi, who was wanted out of Massachusetts on a felonious sexual assault charge, was residing at a home at 73 Merrimack St. Records showed Capaldi also had an outstanding warrant on criminal threatening and harassment charges out of Laconia, the news release said.
Capaldi was called out of the Merrimack Street residence and taken into custody without incident, police said.
Capaldi was taken to the Belknap County Department of Corrections and scheduled for arraignment Monday in 4th Circuit District Court in Laconia on Monday.