CONCORD — With federal marijuana convictions and an 11-year prison sentence already in tatters, a Manchester man walked out of federal court on Thursday with a mere 12 months of probation.
Manchester resident Kosmas Koustas said little to a reporter after the hearing in U.S. District Court in Concord on Thursday, only that he had to return to work.
Under a deal reached by both prosecutors and Koustas' lawyer, he pleaded guilty to a single count of conspiracy to distribute the club drug MDMA, otherwise known as Ecstasy.
Koustas' change of fortune started last year when Judge Landya McCafferty vacated six charges related to marijuana and MDMA trafficking and weapons possession. Both the prosecution and defense teams in Koustas' case had undisclosed conflicts of interest that should have kept them off his case, McCafferty had decided. Koustas was freed last September.
"He felt betrayed by those whom he entrusted to represent him and fight for his rights," said Boston lawyer Victoria Kelleher, who took charge of his case. "The Constitution entitles people to lawyers free from conflict to ensure fairness in the process. ... In his case, the various conflicts left him feeling he had no one to fight for him, and that the deck was stacked."
Kelleher said she believed she was appointed to avoid conflicts with the New Hampshire legal profession.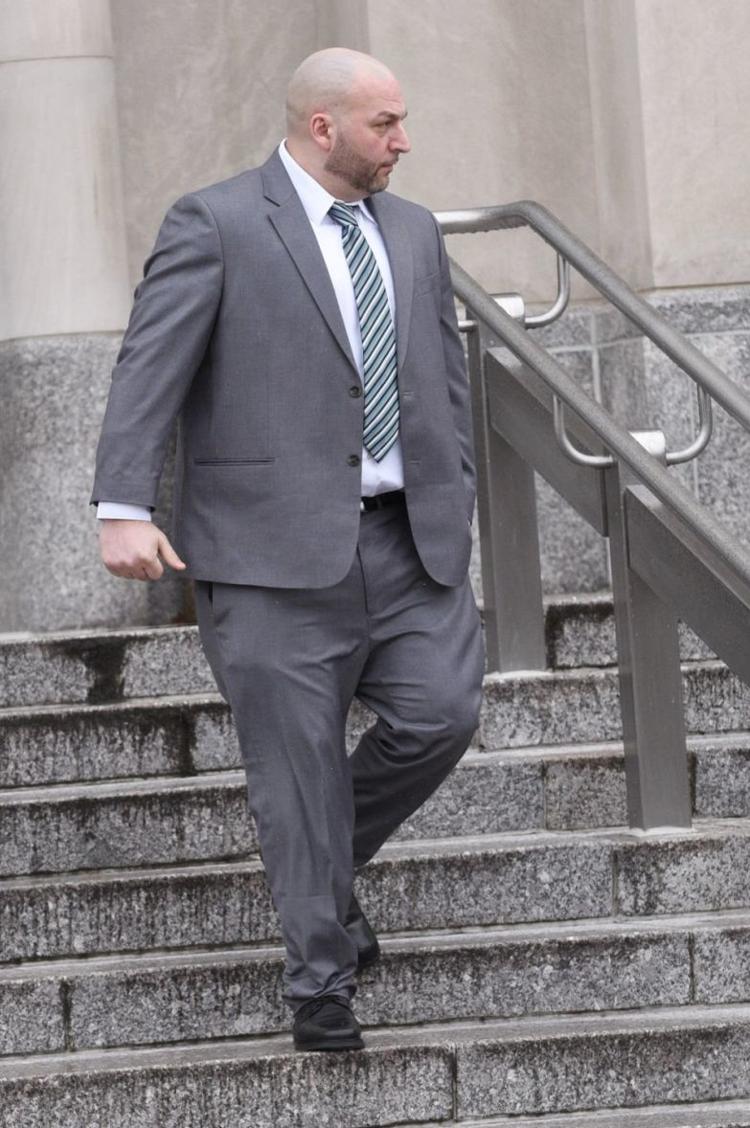 The MDMA charge that is part of the deal included a 5 years, 3 months sentence, which lines up with the amount of time Koustas served on the vacated 11½-year sentence. A sentence of three years of probation can be lifted if he stays out of trouble for a year.
And he will get some money. Prosecutor Seth Aframe said the federal government will refund $400 of a court assessment that Koustas paid as part of the 2015 guilty plea.
In a statement, current U.S. Attorney Scott Murray stressed that Koustas pleaded guilty to conspiracy to distribute MDMA, which makes him a convicted felon.
"Although the government disputes many of the assertions contained in those pleadings, litigating them would have been complicated and time-consuming, with no guarantee about the result. In light of the uncertain outcome, a new resolution was negotiated," Murray said.
Murray said the U.S. Justice Department conducts regular training for staff regarding ethics and professional responsibility issues. It also follows procedures to identify potential conflicts.
In 2015, Koustas pleaded guilty to his role in an operation that moved marijuana from Canada to the United States; proceeds brought cocaine from California back through New England and into Canada, according to previous articles.
At one point, he was involved in the sale of 130 pounds of marijuana, according to court papers.
"You were high up in the chain of command and directly involved with your foot soldiers," McCafferty said on Thursday, noting she had sentenced some of those subordinates to prison.
Lawyers are supposed to avoid conflicts such as prosecuting former clients. But three lawyers involved in the case — described in a previous article as some of the top lawyers in the state — had conflicts.
The top federal prosecutor at the time, John Kacavas, had represented Koustas when Kacavas was a defense lawyer. And Koustas' two defense lawyers — Michael Iacopina and Jaye Rancourt — had previously represented an informant in the case.
Kacavas has said he would never intentionally impede justice, and his representation of Koustas was more than 10 years prior to the prosecution. Rancourt has said that she and Iacopino do not believe they have a conflict, but said they cannot discuss the case because Koustas has not waived attorney-client privilege.
According to a sentencing memorandum, Koustas was born in Manchester but his family moved to Greece in his early years, and he lived there for 11 years.
He returned to Manchester not fluent in English or American culture. He struggled to adjust and fell in with peers with similar difficulties. Koustas had a "turbulent adolescence" but maintained stable employment managing the family's pizza business in Concord for 10 years, Kelleher said.
He now works for a Massachusetts-based company that provides technology services to the restaurant business.
Family is the cornerstone of his life, his lawyer wrote. His sister is a college instructor; his brother a pilot. He has reunited with his long-term girlfriend, their 16-year-old daughter and his stepson.
His lawyer wrote that Koustas took all programming available to him in federal prison: drug abuse programs and courses ranging from aquaculture to starting a business.
He has worked full time since September and plans to return to college for a bachelor's degree.