MANCHESTER — A Manchester man was arrested and charged with three recent robberies where he came armed with a baseball bat, according to police.
Jonathan Grant, 28, was taken into custody Tuesday morning on an unrelated charge but a police investigation then linked him to the three robberies, officials said.
He was arraigned later Tuesday on a possession of a controlled drug charge.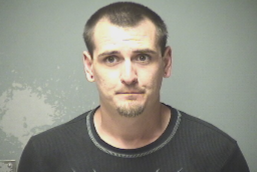 Officials said Grant will be arraigned Wednesday in Hillsborough County Superior Court North on the robbery offenses. 
The most recent robbery was around 5 a.m. Tuesday at the 7-Eleven at 117 Queen City Ave.
Officials said Grant entered the store with a bat and demanded money.
When the clerk refused, Grant ran heading toward Brown Avenue, police said.
Officials have accused Grant of using a baseball bat to carry out two robberies and taking an undisclosed amount of cash from the Cumberland Farms store on Mast Road in Goffstown in separate incidents earlier Tuesday morning and on Monday.
A joint investigation of Manchester and Goffstown police led to his arrest, officials said.
Prior to Grant's arrest, police described him as white, with brown eyes, about 5 feet, 10 inches in height and slim.
He was wearing a black North Face jacket with the hood up, a black bandanna with white dots covering his face, black pants, and yellow gloves, police said.